Features
Ten Performances the Emmys Missed
It's Emmy time! This is a particularly strong year, but here are ten deserving performances that did not get noticed.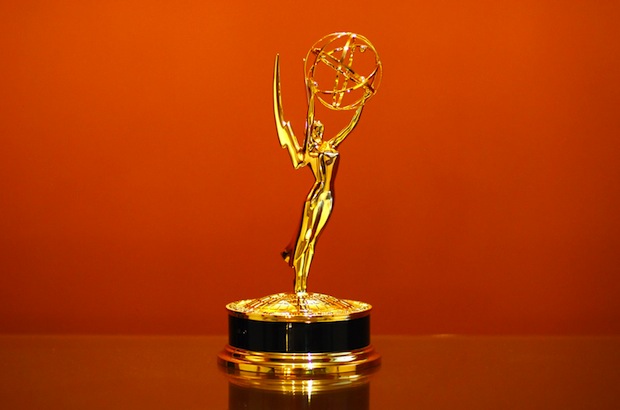 Every year with the big award shows, we are left scratching our heads at peculiar snubs and even more peculiar nominations. But what choice do we have when the Academy of Television Arts & Sciences keeps handing out nominations to The Big Bang Theory and other Chuck Lorre shows like they were candy while no series created by Joss Whedon has ever earned a single acting or Best Drama nomination?
In that vein, the Emmy nominations have left us mostly happy, but also a bit perplexed about why quality work can continue to get snubbed….while The Big Bang Theory and Girls somehow stand as comedy frontrunners. 
So, here are just 10 performances that the Academy overlooked this year.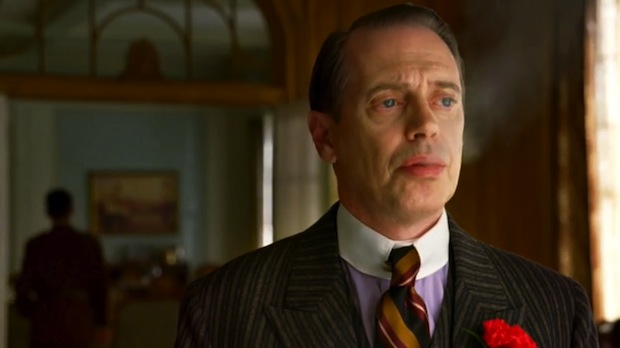 Steve Buscemi
Series: Boardwalk Empire
With Netflix throwing its hat into the serious drama ring in a big way, the flying House of Cards has KO'd many previous contenders. One of the biggest victims of this new streaming juggernaut has been Boardwalk Empire. Granted, the third season of the HBO bullets and booze melodrama failed to live up to the stunning conclusion of Season 2, where Nucky Thompson (Steve Buscemi) put his surrogate son Jimmy Darmody (Michael Pitt) to bed…permanently. With Jimmy tucked away six-feet under, Nucky was no longer "half-a-gangster," but unfortunately the show also lost half its interest.
Yet even so, Buscemi has never been better. After earning two nominations for previous seasons, Buscemi really came into his own as the show's singular lead in Season 3 and owned every scene. Nucky in full gangster mode is a horrifying monster to behold. He sentences morning executions like he's ordering his coffee and has no qualms about killing even a kid with his own hands. Not surprising, since he murdered the closest thing to having one himself. Still, there is a haunted tragedy about Nucky, the self-aware thinker who has lost his soul. He tries to rekindle it in the third season by having a fling with a spirited New York actress, but ultimately it's just ash floating along the wintry boardwalk.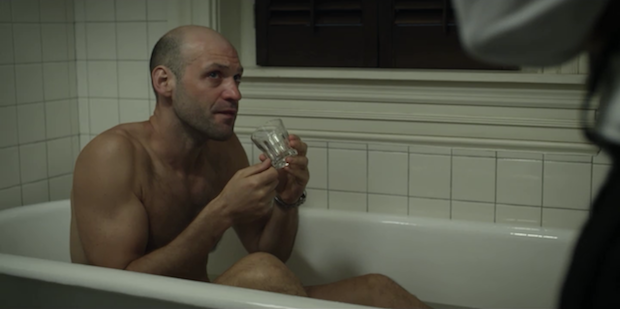 Corey Stoll
Series: House of Cards
Speaking of House of Cards, all the Emmy love for this Netflix gamble is the most surprising because they snubbed one of the best parts in the freshman effort. Corey Stoll as Congressman Peter Russo, the idiot Pennsylvania politician who thought he was in politics to help his friends, but ultimately helped himself to an early grave, was the moral backbone of the series. He had to be, as the show is set in the most ethically bankrupt culture in the country: Washington D.C. As the series' token patron saint for common decency, this alcoholic Congressman with a penchant for whoring had a lollipop hanging around his neck the moment Francis Underwood (Kevin Spacey) pegged him for a patsy. But for all of Peter Russo's many, many failings, we loved this fool who tried to clean up his life and be a better father; one who could serve his community with a sense of honor. Stoll's ability to couple the pathetic with the endearingly optimistic makes his murder all the more affecting and House of Cards all the more brilliant.
Michelle Fairley
Series: Game of Thrones
It's a genuinely happy surprise to see Emilia Clarke receive a nomination for Game of Thrones. After a few poor line deliveries (and writing choices) in the second season, an Internet meme blew out of proportion what she can do with the right material. And she surely got it in Season 3 when she took the show's happiest highlight by roasting her enemies in Astapor to a marshmallow crisp with dragon fire. Well done for the Khaleesi.
…But still, if there is one female performance that stole Season 3 in Game of Thrones, it may have been Michelle Fairley's final moments. If Clarke got the season moment that left fans glowing, Fairley was allowed to make the whole Twitterverse cry. Love or hat Catelyn Stark, Fairley brings an earnest empathy to the role. She may cry a lot, but so would any matriarchal head of a family that is quickly ceasing to exist. And so it was when her son, Robb Stark, King in the North, stupidly walked into a Frey trap that got himself, his pregnant wife and thousands of his men killed. As Robb took the Red Wedding's final blow, his devastated mother lets out a cry to the empty gods so harrowing and so powerful that the director and editors do not even need to cut to any reaction shots. The sense of total loss and complete empty defeat is all on Fairley's face, right up to when they cut her throat. Her inability to even react to her own death is the boldest choice of all by the actress who sorely deserved to be rewarded for her work.
read more: Game of Thrones Season 8 Predictions and Theories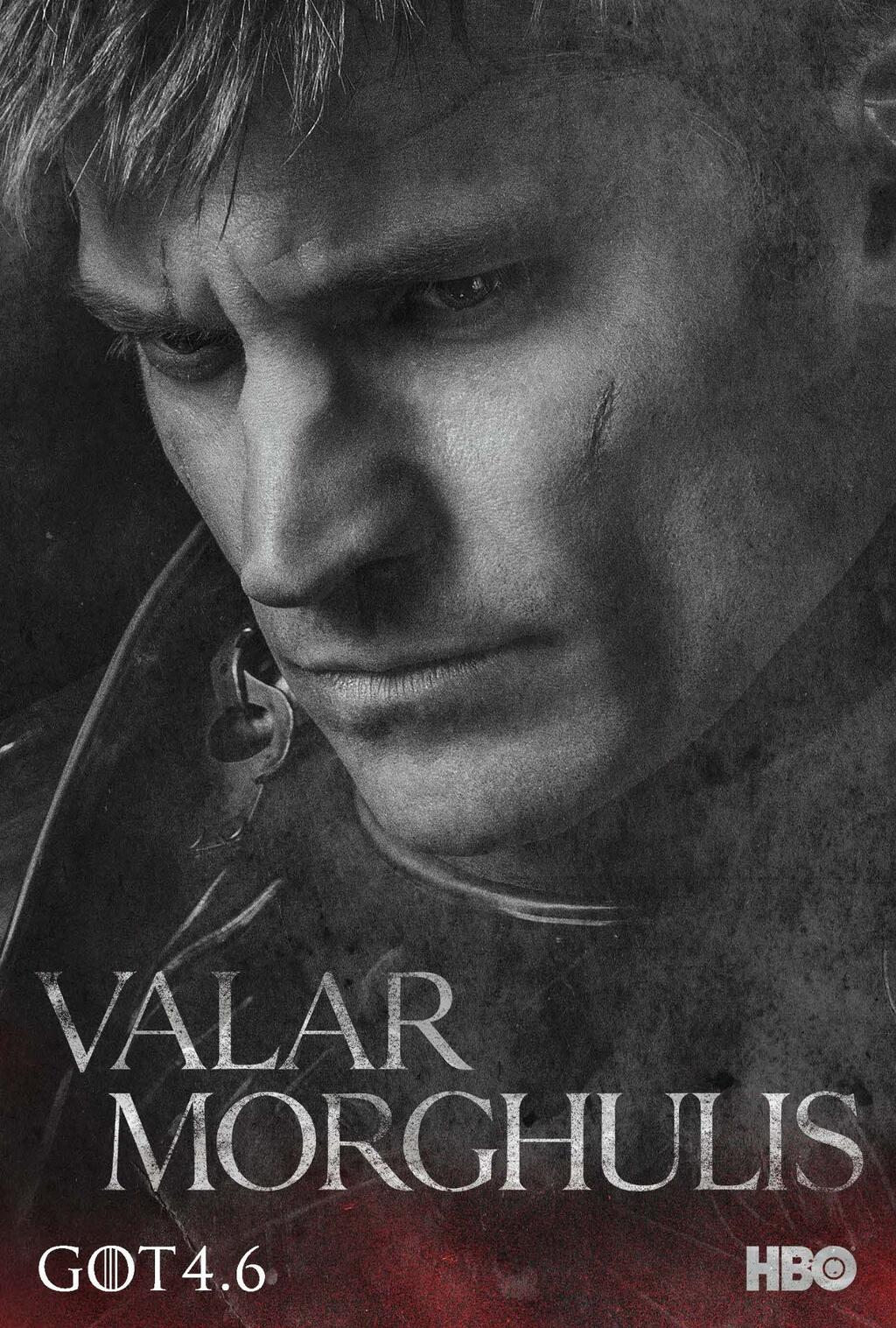 Nikolaj Coster-Waldau
Series: Game of Thrones
Another Game of Thrones performance that deserves far more recognition is that of Nikolaj Coster-Waldau as Jaime Lannister: The Kingslayer. Likely overlooked because of Peter Dinklage receiving his second, deserved, nomination in the category, Coster-Waldau was equally good as the Imp's older, crippled brother. Indeed, the most dynamic character arc of the season belongs to the actor who turned everyone's favorite villain into everyone's beloved tragic hero. Jaime loses his hand early in the third season, but he gains a swell of audience support by proving that he is a better man than all characters and viewers initially take him for. The self-loathing Lannister who slayed a king to save a city and would jump unarmed into a bear pit to save one of his former captors, proved to be more whole when his right hand was buried in a ditch. His likely best moment remains a prideful and delirious admission of heroism and ridiculous irony when laid bare (both physically and literally) in a bathtub with Brienne. It is the stuff awards are made of. At least, good ones.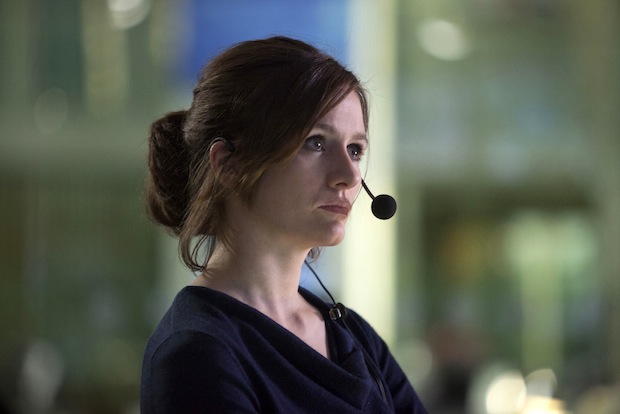 Emily Mortimer
Series: The Newsroom
The Newsroom is not a perfect show. But Emily Mortimer's performance can be. Sometimes criticized as being too big or too energetic, the part Mortimer plays is larger than life. Yet to play someone that preachy, that optimistic and that ridiculously perky while believably channeling Aaron Sorkin's liberal soapboxing into a human context requires a tour de force uniquely its own. And Mortimer brought that every episode as MacKenzie McHale, the adorably daft and viciously sharp EP in The Newsroom. And if you're going to nominate the show, despite its numerous problems, well…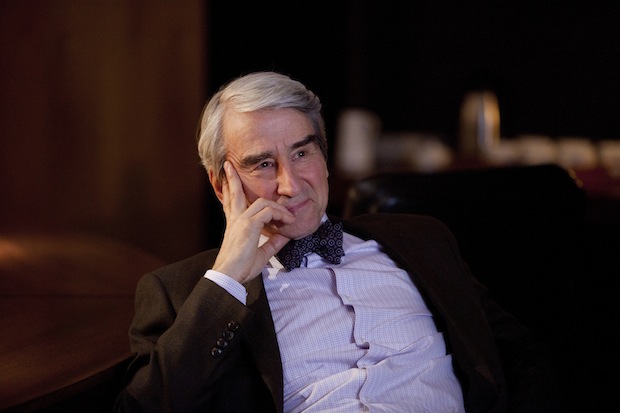 Sam Waterston
Series: The Newsroom
Speaking of performances overcoming the material, let's talk about Sam Waterston. Brilliantly cast as a 20th century newsman in a 21st century news cycle, Waterston brings a special quality to the man in the bowties. A gnarly drunk who hides his need for 12pm glasses of bourbon behind a wall of journalistic authority, the character of Charlie Skinner prowls the cable news floors of Sorkin's fictional world to bring guidance, clarity and terrific comedy to a series that sometimes gets lost in all its romantic entanglements. Waterston's Charlie? The only love in his life is the news and the booze. And he's all out of Scotch. It's a shame the Academy of Television Arts & Sciences were also out of nominations.
Lily Rabe
Series: American Horror Story: Asylum
Ryan Murphy's American Horror Story continues to get love in the TV Movie/Miniseries category and the nominations earned for Jessica Lange and Sarah Paulson were well deserved. Yet, Lily Rabe more than deserved her recognition too as Sister Mary Eunice McKee. The sweetly dumb and virginally innocent nun who plays lap dog to Sister Jude (Lange), Mary Eunice is a silly little fool until the devil literally takes possession of her body. This iteration of a televised devil had more fun creating mischief around the asylum than nearly any character on TV this year. Is Mary Eunice's soul saved or not when the Monsignor throws her off a staircase? Who knows. But they should have saved her an Emmy nomination for damn sure.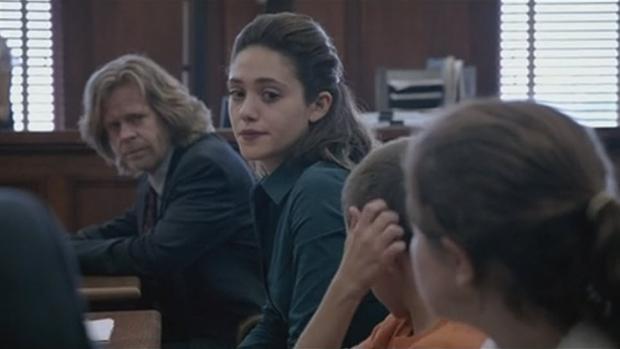 Emmy Rossum
Series: Shameless
With a name like that, it is a wonder the Emmys have never noticed this beautifully raw turn from Miss Rossum for three years running. As the soulful heart of Showtime's Shameless, Rossum in episode after episode brings an agonizing reality to the 20-something sister who dropped out of high school to take care of her kids. Perhaps the hardest thing about recognizing Rossum, or any aspect of the show, is whether it qualifies as a comedy or drama. Either way, it has lucid moments of transcendence and this season is no different. In one of the best moments of acting on television all year, Fiona (Rossum) has to go to court to take legal custody of her young siblings away from her braindead and deadbeat parents, including alcoholic Frank (William H. Macy) who ratted on Child Services that the kids were unsupervised…because he left for Mexico for six months. The level of pain and anger in Rossum's eyes, as the caged South Side den mother opens up about what her family has gone through, earns the judge's admiration, as well as ours. It is therefore heart wrenching when he grants her total custody, ensuring that she will never be able to live her own life. It is truly shameful that the Emmys missed it.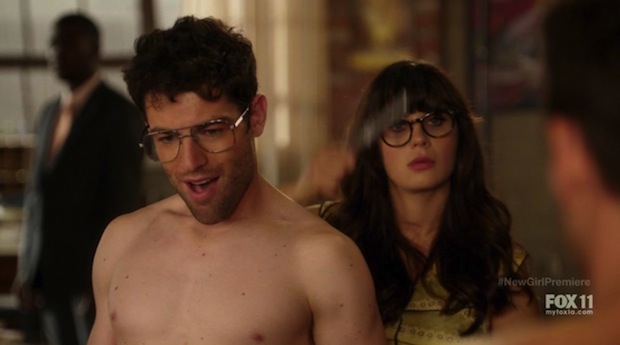 Max Greenfield
Series: New Girl
So Jim Parsons is nominated and Max Greenfield is not. Where do I even begin? The show may be called New Girl, and Zooey Deschanel is undeniably fantastic (and also overlooked today) as the titular character, but it only keeps that name because it has  a better ring than "Time with Schmidty." Whether it is the way he attempts to "court" CeCe after White Fang-ing her during Indian Speed Dating or just the simple, gut-busting way he enunciates "Yoooouths," Greenfield's Schmidt is a comedy treasure. When the show started he was instantly likable as a game personality who became series MVP. By the time he is having a tin-themed 10th anniversary…for his straight male roommate still living with him, we all want to cheer them on for another 10 more.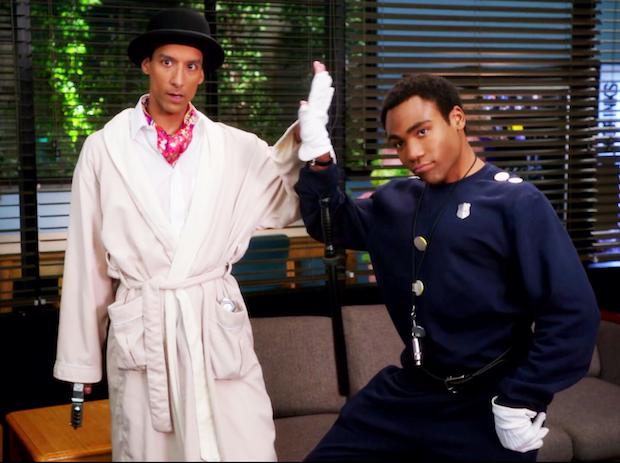 Danny Pudi
Series: Community
Wait, just a second. I know, I know. The fourth season of Community was mostly terrible with a few varying degrees of mediocrity thrown in. It didn't quite work. But you know what always will? Danny Pudi as Abed. Perhaps the most original sitcom creation of the last decade, the Asperger's suffering half-Arab and half-Polish film nut is not so much removed from the rest of the cast (or television tropes) but above them. He has a super-sanity that comes from being aware that he is on a television show. The thin line the character can walk between cutting-edge genius and annoyingly grating is as small as Community's Nielsen ratings. This is probably why the Emmys year-after-year overlook this dementedly clever performance. Their loss.
Like us on
Facebook
and follow us on
Twitter
for all news updates related to the world of geek. And
Google+
, if that's your thing!