News
Temple Street To Adapt Guy Gavriel Kay's Fionavar Tapestry
The production company behind Orphan Black and Killjoys has acquired the television rights to Guy Gavriel Kay's fantasy trilogy.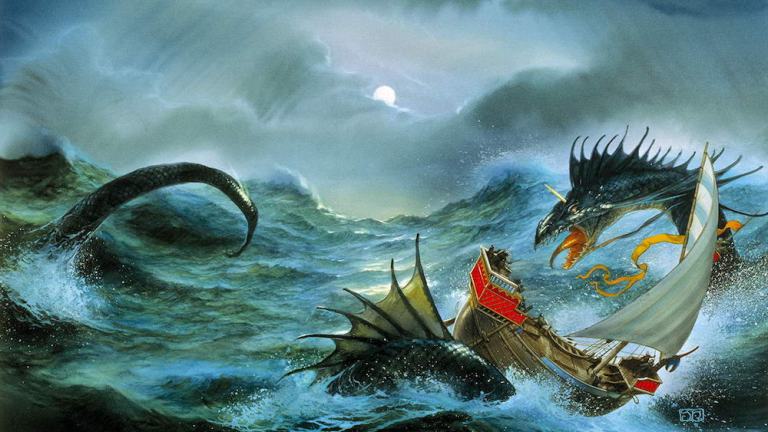 Having taken on clone conspiracy sci-fi in Orphan Black for BBC America and swashbuckling space drama in Syfy's Killjoys, Temple Street sets its sites on high fantasy by securing the television rights to international bestselling author Guy Gavriel Kay's The Fionavar Tapestry, the epic trilogy published in the 1980's comprised of The Summer Tree, The Wandering Fire and The Darkest Road.
The story of The Fionavar Tapestry follows five young men and women who are brought to Fionavar, known as the first of all worlds. They are ostensibly invited as guests for the 50th anniversary celebration of a king's ascension to the throne, but they soon discover they have a greater, dangerous role to play as they are thrust into a war between the forces of good and evil, whose outcome will affect all worlds, including our own.
Should the pilot be produced and find a network, viewers can expect to see a variety of creatures and mythologies, predominantly Celtic and Norse, in the world of Fionavar, as well as references to the legendary story of King Arthur, Lancelot, and Guinevere, heroes of medieval literature.
David Fortier and Ivan Schneeberg, co-executive chairmen of Boat Rocker Studios, the parent company of Temple Street, are banking on the appeal of shows like Game of Thrones, which attempt to honor the grand scale of the fantasy settings they adapt for the screen. "Given the current appetite for big budget, high-fantasy adaptations, the timing for Fionavar couldn't be better," the chairmen admit in a press release. "We're excited to start assembling the creative team to help realize our vision."
As the author handing over his highly respected work to the studios, Kay is optimistic about the adaptation for The Fionovar Tapestry. "I'm truly happy that David and Ivan and the impressive team at Temple Street are the ones bringing my trilogy to television," says Kay. "I know The Tapestry has had a powerful impact on readers – and on other writers – and that's part of why I've been careful with the rights. I'm excited and anticipate this adaptation will bring new people to Fionavar, while rewarding longstanding fans."
Fortier and Schneeberg will executive produce for Temple Street (Orphan Black, Killjoys), along with Kris Holden-Ried (Vikings, Tudors, Lost Girl). "The magic of Fionavar transcends the page. It's a clarion call to that which is best in all of us, and it's an honour to be bringing the emotional poetry of Guy's books to the screen," says Holden-Ried.