News
Taken Cancelled By NBC, No Season 3
NBC's storied efforts with its Taken TV series have come to a conclusion with the network's cancellation now official.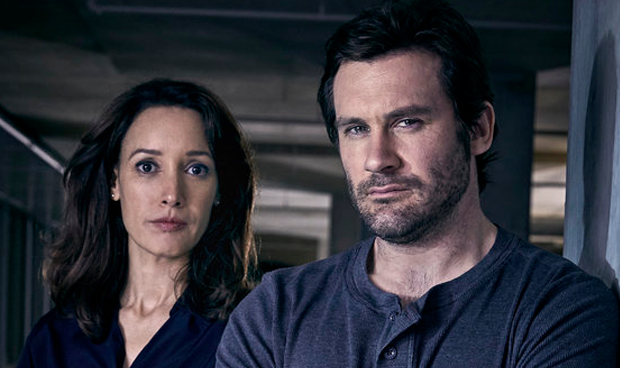 Taken Season 3 has been officially slain by NBC with a particular set of skills that would make Bryan Mills proud – even though it was his show.
NBC's long process of trying to make Taken a thing is now finished. The network has cancelled the television series – adapting the Liam Neeson-starring action film franchise of the same name – after two seasons. Of course, the move hardly caught anyone off-guard, since NBC had already unceremoniously yanked the show – in the midst of Season 2 – off the schedule last month, leaving five unaired episodes; a surefire sign of imminent cancellation if there ever was one.
However, those last five episodes will be seen, since NBC will commence airing the final episodes of Taken on Saturdays at 8/9c starting on May 26
As for the show's unfortunate fate, it was not for lack of trying on the Peacock's part. Taken was never really a great performer, debuting as a Monday night drama in February 2017 to about 7.5 million viewers, which kicked off a (10-episode) Season 1 that would average about 5.1 million. Yet, the series received a miraculous renewal for a 16-episode 2018 sophomore run, with a major caveat that saw the entire ensemble handed their pink slips, save for stars Clive Standen and Jennifer Beals.
The soft-rebooted Season 2 showcased a more refined focus and a streamlined cast, with the primary duo joined by newcomers in Adam Goldberg and Jessica Camacho. However, Taken Season 2 also had to contend with a move to the notorious high-mortality time slots of Friday nights; a move that would slice its already-meager ratings in half to reach a low of about 2.1 million viewers for the February 9 episode. While the last episodes to air actually saw a slight uptick, it finally became clear to NBC that viewers were no long taken with Taken.
It's too bad. The rebooted Taken Season 2 was a bit more dynamic, personality-wise, than its large-ensemble predecessor season. Regardless, all we can say is R.I.P. Taken.