News
Syfy's Van Helsing Announces SDCC Panel
To be moderated by Den of Geek's very own Bevin!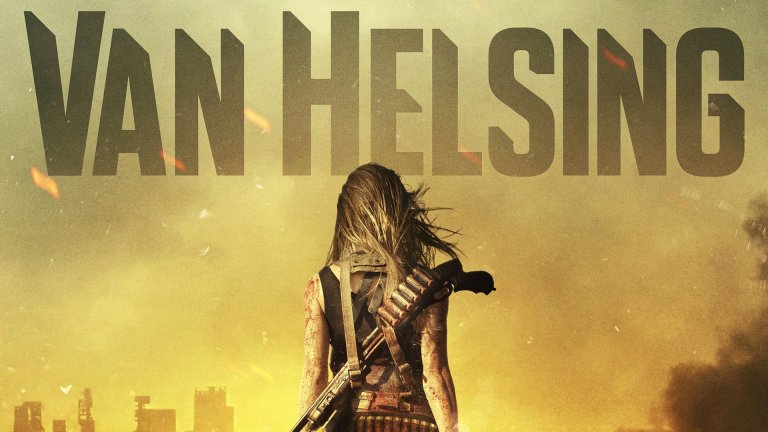 Syfy is bringing Van Helsing to this summer's San Diego Comic-Con ahead of the show's Season 3 premiere. The panel will take place on Thursday, July 19th and will be moderated by Den of Geek's Bevin.
Van Helsing cast members slated to attend the panel include: Kelly Overton (True Blood), Jonathan Scarfe (Hell on Wheels), Vincent Gale (Bates Motel), Aleks Paunovic (Continuum), Rukiya Bernard (The Cabin in the Woods) and Trezzo Mahoro (iZombie). Creator/showrunner Neil LaBute (In The Company of Men, Hell on Wheels) and executive producers Mike Frislev (Fargo, Hell on Wheels) and Chad Oakes (Fargo, Hell on Wheels) will also be in attendance.
The panel will feature a Q&A, as well as "an exclusive first-look at what's in store for the upcoming third season," according to the press release. This will be Van Helsing's third appearance at SDCC.
If you're going to be attending San Diego Comic-Con, head over to the Hilton Bayfront's Indigo Ballroom on Thursday at 4 p.m. to check out the Van Helsing panel. Other Van Helsing fan opportunities scheduled for Comic-Con include a signing in the Autograph Area from 3 p.m. to 3:30 p.m. Drawing for tickets for that event will be held Thursday at 9 a.m. in the Autograph Area.
Van Helsing Season 3, which follows Vanessa Van Helsing and her band of heroes as they fight to reclaim the world from vampires, will premiere this fall with 13 episodes. Previous episodes of Van Helsing are currently available to watch via the Syfy website.