News
Syfy's The Haunted Adds to Cast
Steve Kazee, David Alpay, and Devaughn Nixon have all joined the cast of this promising new Syfy series...
Syfy's has added to the cast of its upcoming supernatural horror The Haunted, an adaptation of the book by James Frey. According to Deadline, Steve Kazee (Shameless), David Alpay (The Lottery), and DeVaughn Nixon (Terminator 2) have joined the series' main cast.
As previously reported, Nikitaand Agent Carter star Lyndsy Fonseca will play the lead in The Haunted. Elizabeth Cappuccino (Jessica Jones) will star alongside Fonseca in the pilot about four fractured siblings — Juno (Fonseca), Virgil (Alpay), Ellis (Kazee) and Hester (Cappuccino) — who reunite following the deaths of their parents. If that weren't already enough angst, the siblings are soon asked to face actual ghosts from their past in order to survive. Because Syfy!
Deadline gives some more details about the individual siblings and their relationship to this supernatural lifestyle. Kazee plays Ellis, the oldest sibling and "a quiet man and lifelong bachelor whose complicated past comes to light following his parents' deaths."
Alpay plays Virgil, the second oldest and a "highly motivated corporate litigator and family man, whose life and career unravels following his parents' funeral."
Nixon plays James Terry, a Savannah Police Department detective who will be tasked with investigating the "strange circumstances" surrounding the deaths of the Bradley parents. James is described as "an inquisitive man" who "operates on instincts, listening and noticing things others don't." He's definitely going to fall in love with one of the siblings, right?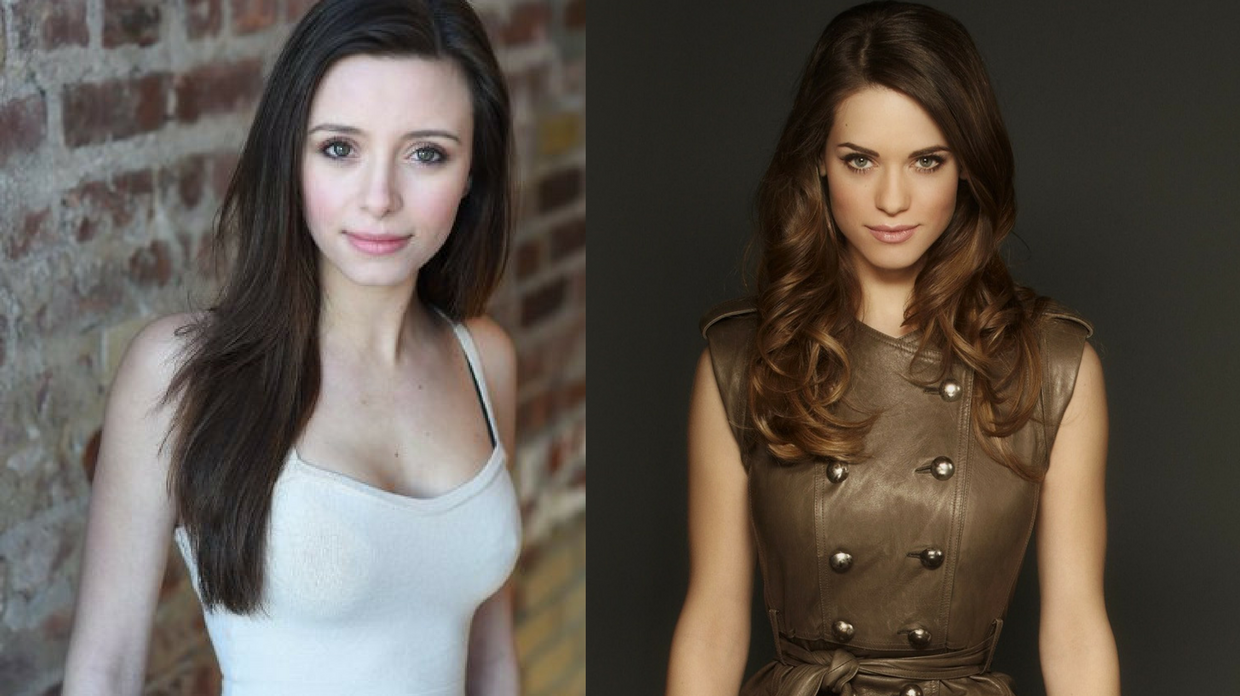 As previously reported, Fonseca will play Juno Bradley, "a woman of science" whose understanding of the world is challenged when met with the aforementioned supernatural forces. It's all very Agent Dana Scully. Meanwhile, Cappuccino's character, Hester Bradley, (Juno's sister), is "searching for a purpose and determined not to miss out on the fun." They seem like they are coming at this little ghost problem from very different perspectives.
Syfy has been on quite a programming streak in recent years. From more prestige driven stuff like The Expanseto other enthusiastic adaptations like The Magiciansto female-driven adventure stories like Killjoysand Wynonna Earp,it's enjoying a bit of a heyday.
Hopefully, The Hauntedwill continue that streak. Like many of the other Syfy original series currently populating the cable channel's schedule, it comes from a female creator in the form of Noga Landau (Tau, The Magicians). It also has a great lead in the form of Fonseca, who hasn't really been given the roles she deserves since her solid turn in the severely underrated Nikita. (Though she was great in Agent Carterand, more recently, in the severely underrated Pitch.)
The Hauntedhas James Frey and Todd Cohen as executive producers. For now, the show only has a pilot pickup from Syfy. We'll have to wait if it makes it to a series order, but, for the sake of Fonseca, we'll keep our fingers crossed.