News
SYFY Releases Key Art for Mario Van Peebles' Superstition
A funeral home family holds ancient secrets of fear in Mario Van Peebles' new SYFY series Superstition.
Fear is the root of most superstitions, unless it has something to do with wearing a lucky shirt while gambling. But what is the root of fear? Mario Van Peebles, who burst on to the cinema scene with the gangster masterpiece New Jack City, intends to get to the root of all that scares us in his new family drama Superstition. SYFYreleased the key art to this upcoming series.
"Superstition centers around the Hastings family, owners of the only funeral home in the mysterious town of La Rochelle, Georgia," reads the official synopsis.
"The family also acts as the keepers of the town's dark secrets and history. Known for its haunted houses, elevated graveyards, odd townsfolk, and rich history of unusual phenomena, the town is also a 'landing patch' for the world's darkest manifestations of fear, guided into the world by an ancient, mysterious malefactor."
Superstition is produced by XLrator Media's Barry Gordon and MVPTV's Mario Van Peebles (Roots, Bloodline, Hand of God, Empire, Lost), who will write, direct and star in some of the episodes. 
Van Peebles directed and starred in the detective series Sonny Spoon in 1988. He also directed episodes of 21 Jump Street, and the CBS Schoolbreak special Malcolm Takes a Shot before he directed New Jack City in 1991. He also directed Posse (1993), Panther (1995), Love Kills (1998) and Carlito's Way: Rise to Power (2005).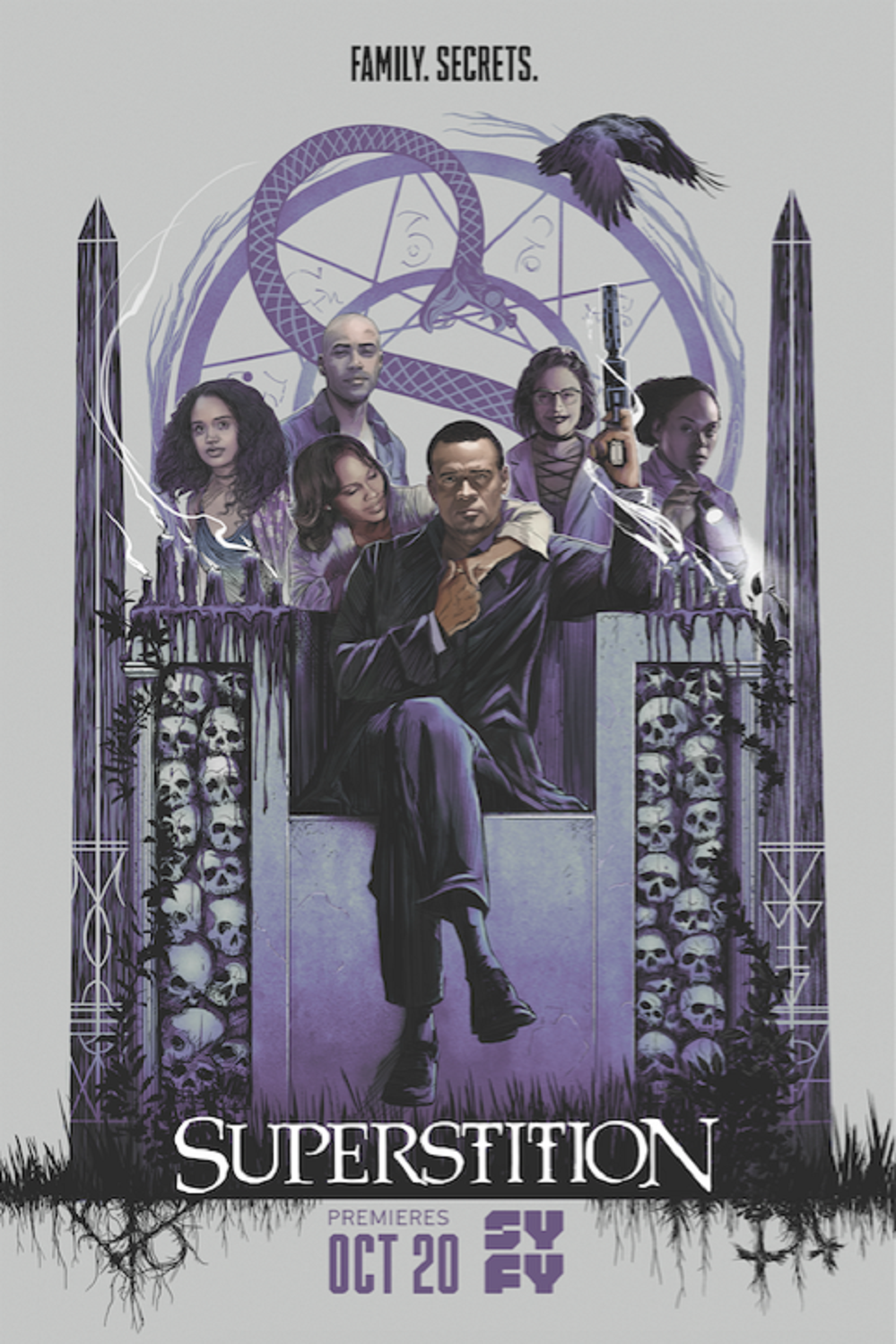 Superstition is about a family tradition, something Van Peebles is very familiar with. In 1998, Mario co-directed the film Gang in Blue with his father, Melvin Van Peebles, who wrote, directed and scored the soundtrack to the influential Sweet Sweetback's Baadasssss Song (1971).  Mario directed the 2004 biopic BAADASSSSS! about the film and his dad, who also directed Watermelon Man, and started his career translating Mad magazine into French.
The Superstition cast includes Robinne Lee (Fifty Shades Darker, Being Mary Jane, House Of Payne), Brad James (For Better Or Worse), W. Earl Brown (Preacher, Deadwood), Demetria McKinney (House Of Payne), Diamond Dallas Page (WWE Monday Night RAW), and Morgana Van Peebles (We The Party). T.C. Carter and Tatiana Lia Zappardino are also featured.
The series will be run by Joel Anderson Thompson (Battlestar Galactica, Boomtown, House M.D.). It will be executive produced by Laurence Andries (Alias, Six Feet Under, Supernatural, The Pacific).
Superstition's "Pilot" premieres Friday, October 20 at 10 p.m. on SYFY.