News
Syfy Picks Up Pilots Cipher and (Future) Cult Classic
Syfy's stable of scripted television will see the addition of two pilot, drama Cipher and comedy (Future) Cult Classic.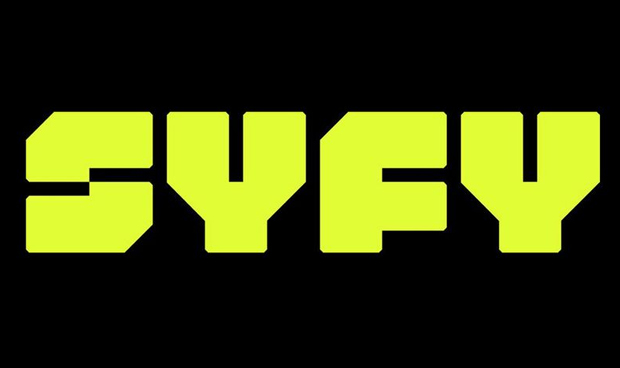 If, for some reason, you needed more evidence that Syfy will continue its commitment to quality scripted television, then you may find interest in its latest developing projects, notably an order for two original scripted series, one an AI drama, tentatively titled Cipher, and a dark comedy, called (Future) Cult Classic.
Cipher and (Future) Cult Classic are amongst a spate of newly announced Syfy television projects, which include a TV series that continues the doll-possessed-by-a-psychopathic-killer continuity of the Child's Play horror film franchise (from which it will soon be distinguished by a reboot film this June).
Cipher is the brainchild of Allison Miller, a producer who's worked on the CBS All Access series, Strange Angel, as well as Fox's short-lived 2016 back-from-dead series, Second Chance. As the revealed plot details describe, "Secret military technology is unexpectedly implanted in the brain of a 13-year-old video game junkie, when the boy and his father unwittingly find themselves at the center of the next great war over artificial intelligence."
Miller is writing and executive-producing Cipher via her overall deal with Universal Cable Productions. Serving as director will be Peter Hoar, who was behind the camera for the pilot of UCP-produced Netflix series, The Umbrella Academy. Additionally, David Gordon Green, Danny McBride, Jody Hill and Brandon James will executive produce for Rough House Pictures.
(Future) Cult Classic arrives from Shay Hatten, an up-an-coming screenwriter whose first feature, an action crime thriller called Ballerina, is in the production pipeline over at Lionsgate. The would-be series is described as sci-fi satire that – arguably in the tradition of the Scream films – blends the genres of slasher films with high school-set drama. The story, set 18 years in the future, is described as focusing on a group of teens whose community is "rocked by a 1990s slasher-movie obsessed serial killer." Hoping to avoid becoming the next targets, the main characters band together to find the killer "before time runs out."
Hatten wrote the pilot, and will be joined by a director in Tim Kirkby, who's helmed for Veep, Fleabag, Brockmire and several more. Kirkby will also serve as an executive producer, joined in that capacity by Lorne Michaels's Broadway Video.
As Bill McGoldrick, President, Scripted Content, NBCU Cable Entertainment, expresses of the two pilots in a statement:
"Cipher and (Future) Cult Classic are genre-bending stories with gripping scripts and talented creatives attached. Both are very unique projects that we are excited to pilot as we look towards the future of Syfy."
UCP President Dawn Olmstead chimes in, adding:
"It has been an inspiring process working with teams behind Cipher and (Future) Cult Classic. Allison Miller and Shay Hatten are rising stars who have created strong and diverse worlds that we are looking forward to bringing to life with our partners at Syfy."
The duo of pilot orders are designed to continue Syfy's success of edgier, slickly-produced small screen fare such as The Magicians and the recently-launched Deadly Class; an investment that has apparently paid off after trying different strategies that either focused on cheaper unscripted shows and lower-budgeted dramas to the budgetary-eggs-in-one-basket approach of exorbitant series such as its ambitious, heavily-hyped 2013-2015 multimedia effort, Defiance, which was enjoyed by audiences, but forced to close shop after just three seasons. Indeed, the NBCU cable channel is enjoying a happy medium when it comes to scripted TV.
Joseph Baxter is a contributor for Den of Geek and Syfy Wire. You can find his work here. Follow him on Twitter @josbaxter.