News
Syfy Developing New Series from Frederik Pohl's Gateway
Syfy shows no sign of stopping when it comes to new original dramas. Now the network is developing Gateway.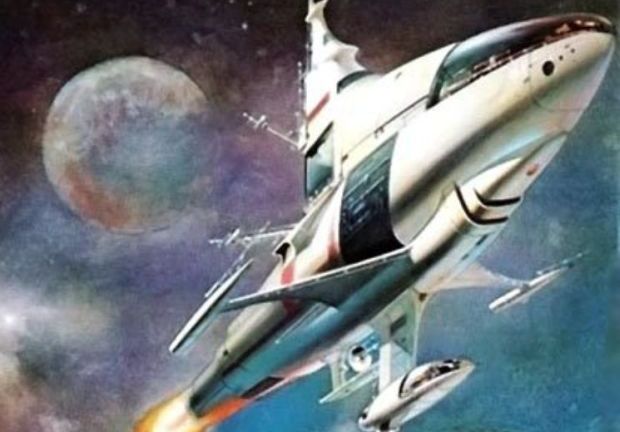 Syfy isn't slowing down on its new sci-fi TV slate. On top of The Expanse, Childhood's End, Dark Matter, and Killjoys, the network has now announced that its also developing a series from writer Frederick Pohl's Hugo and Nebula Award-winning novel Gateway. 
In Gateway, humanity discovers an asteroid teeming with the long abandoned spaceships of an advanced alien race—the Heechee—setting in motion a gold rush for alien artifacts and technology. The ships are preprogrammed, transporting their voyagers to distant worlds of riches—or certain death. Undaunted by the peril or the odds, prospector Robinette Broadhead gambles everything on a journey to Gateway. After one nightmare mission, he returns to extraordinary wealth and luxury, but is haunted by the loss of his crewmates, including the love of his life.
First published in 1977 by St. Martin's Press, Gateway is a renowned science fiction novel that won the Hugo Award for Best Novel, the Nebula Award for Best Novel, the Locus Award for Best Novel, and the John W. Campbell Memorial Award for Best Science Fiction Novel, among others.
David Eick (Battlestar Galactica) and Josh Pate (Falling Skies) collaborated on the adaptation and will serve as executive producers on the series. Eick will revise a pilot script written by Pate and serve as showrunner. The series will also be executive produced by Martha De Laurentiis through the De Laurentiis Company, former eOne Television executive Michael Rosenberg, and Lorenzo De Maio. eOne Television's Gerard Bocaccio, SVP US Scripted Development, will oversee the project for the studio.