News
Susan Powell: An ID Murder Mystery Special Coming to ID
All-new special Susan Powell: An ID Murder Mystery tracks a decade old disappearance.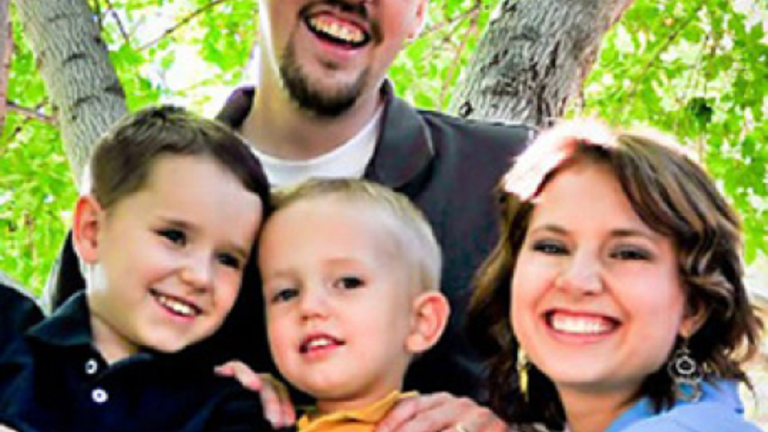 On February 5, 2012, Josh Powell chased a social worker out of his house, and attacked his sons Charlie, age seven, and Braden, five, with a hatchet, before blowing his house up with everone in it. Powell emailed a curt suicide note, "I'm sorry, goodbye," to his custody lawyer minutes earlier. He was in the battle because he was a person of interest in the 2009 disappearance of his wife. Investigation Discovery's Susan Powell: An ID Murder Mystery, will take viewers inside the investigation of Josh Powell. They will speak with Ellis Maxwell, lead detective on the Powell case, and Gary Sanders, Pierce County detective who assisted with Washington State investigation. The special will also feature a new exclusive interview with Susan's father, Chuck Coxm and her her sister, Denise Cox Ernest.
The two-hour special from the American Murder Mystery franchise production team will unravel a "twisted tale of dysfunction, obsession and jealousy with an explosive conclusion that no one saw coming" on Wednesday, December 12 at 9 p.m.
Further reading: The Real Lizzie Borden
"When 28-year-old mother of two, Susan Powell, vanishes without a trace from her home in West Valley City, Utah, the community is stunned," reads he official synopsis. :All eyes turn to Susan's husband of eight years, Josh, who claims to have no idea where his wife has gone. But Josh's dismissive nature and odd behaviors throughout the investigation unsettle local police, who suspect he knows more about what really happened to his wife then he is letting on."
Further reading: Inside The Many Murders of Serial Killer Ed Edwards
Susan Powell: An ID Murder Mystery is a "thorough, 360-degree look at Susan Powell's disappearance nearly nine years ago, starting from the first report she was missing culminating in the tragic murder-suicide of her sons at the hands of her husband, Josh."
Susan Powell: An ID Murder Mystery will also feature exclusive interviews with the Powell family's day care provider, Debbie Caldwell. Susan's friends JoVonna Owings, Rachel Marini, and Kiirsi Hellewell. The special also hears from Anne Bremner, Cox family attorney and journalists who covered the case as it unfolded.
Susan Powell: An ID Murder Mystery premieres Wednesday, December 12 at 9 p.m. on ID.
Culture Editor Tony Sokol cut his teeth on the wire services and also wrote and produced New York City's Vampyr Theatre and the rock opera AssassiNation: We Killed JFK. Read more of his work here or find him on Twitter @tsokol.