News
Supernatural 300th Episode: Major Character Returning
Get the tissues ready, people.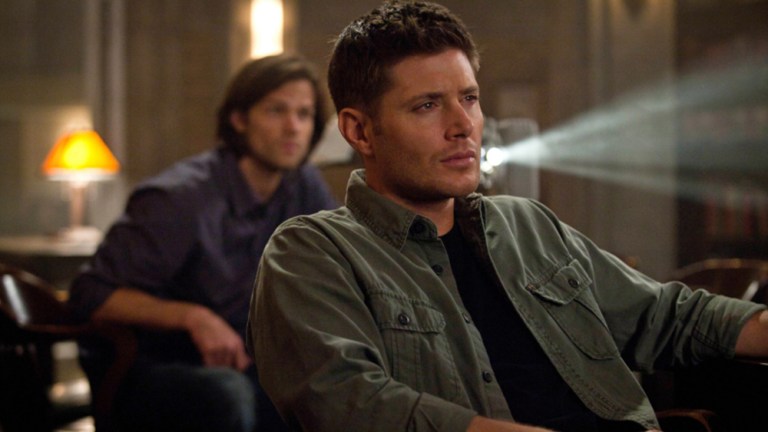 Supernatural's 300th episode is almost upon us! (I know, I know. The show doesn't look a day over 200 episodes!) What's in store for the celebratory landmark event? The return of a much-loved character, for one…
The CW just let drop the news that Jeffrey Dean Morgan will be returning as John Winchester for Supernatural's 300th episode!
"We're incredibly excited to have Jeffrey back for this milestone episode, and think fans will love what we have planned for his character… and a few other surprise guest stars," said Supernatural executive producer Andrew Dabb in a statement.
Sam and Dean's dad is technically deceased (but when has that ever stopped anyone on this show?), and has, thus far, avoided being resurrected. The last time we properly saw John Winchester (at least not a younger version) was in the Season 2 finale when the ghost of Sam and Dean's dear old dan escaped from hell to help kill Azazel.
Further reading: Jensen Ackles on Sam & Jack's Impala Joy Ride
So, yeah, it's a pretty big deal that he will be returning in some form for the 300th episode. What do we know about the ep? Titled "Lebanon," it will explore the people of Lebanon, Kansas, where the boys' bunker geographically resides, and what they think of the Winchesters.
Misha Collins told TVLine that there will be "a little bit of time travel that comes into play," so there's a fairly good chance that Jeffrey Dean Morgan may be playing a younger version of John Winchester. But, hey, you never know. Stranger things have happened than Papa Winchester returning from the dead on Supernatural.
Supernatural's 300th episode is scheduled to air Thursday, February 7 at 8pm ET. Find out more about Supernatural Season 14 here.
Kayti Burt is a staff editor covering books, TV, movies, and fan culture at Den of Geek. Read more of her work here or follow her on Twitter @kaytiburt.