News
Superman Spinoff TV Series Prospects Not Great at the Moment
Will we get a Superman TV series after his appearances on Supergirl? Will he at least return this season?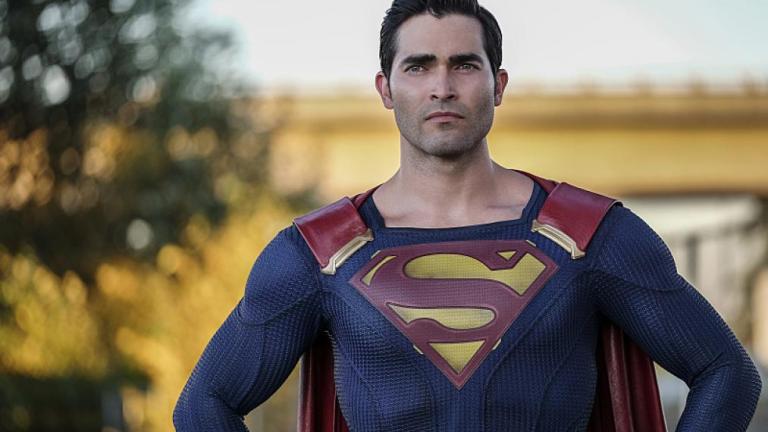 If you tuned in for the first two episodes of Supergirl season 2, "The Adventures of Supergirl" and "Last Children of Krypton" there's a better than average chance that you enjoyed Tyler Hoechlin as Superman. The show delivered exactly what many fans feel has been missing from recent big screen Superman outings (and several small screen ones, too). While Hoechlin's Superman costume is of a more modern variety, the feel and performance were very much classic Kal-El.
So what's a fan to do? Well, for one thing, just remember that Supergirl has been giving fans loving doses of greater Superman mythology for a year now, even when Clark Kent is nowhere to be seen, so there's still plenty of fun to be had even with Kal-El back in Metropolis. But if you're feeling greedy, nobody could fault you for dreaming of a weekly Superman spinoff set in this universe, led by Tyler Hoechlin. After all, we haven't had an actual full-blown Superman TV series since Lois & Clark: The New Adventures of Superman aired its final episode in 1997…and frankly, only its first season is worth revisiting.
But right now, the CW isn't planning a solo series for the Man of Steel. "Tyler did a great job," CW President Mark Pedowitz told reporters at the TCA Winter Tour (via Entertainment Weekly). "There's no plan to do a series. There are no plans at the moment for him to return. If they wish to have him return, we'd love to have him."
"We'd love to have Tyler back, he's amazing, he was great in the role," Greg Berlanti said later. "In success, I think all those things are possible. I'm always the guy who says 'yes' if there seems to be an appetite for it and the people involved are really nice."
Back in August, when asked about whether we could see Tyler Hoechlin headline his own Superman TV series, Supergirl executive producer Andrew Kreisberg (quotes via Collider) was cautious, "I'm not going to sit here and say that there's never going to be a world in which there is a Superman TV show and that Tyler's going to star in it. I don't know what the future holds. But right now, that's not our focus."
As for whether or not Hoechlin will return as Superman this season, all he would offer is "Hopefully. We're working on it. We'll see. Hope springs eternal."
After all, the "S" is a Kryptonian symbol for hope. I'd put a few bucks on Hoechlin suiting up again this year. It does sound like the idea of a solo series is far less likely, but maybe after some of these other shows have run their course, the CW will have room for another cape on their schedule.
A version of this article first ran in October 2016. It has been updated with new information.