News
Superman & Lois: Cast and Details for The CW Series
Tyler Hoechlin and Elizabeth Tulloch will reprise their Supergirl roles, as Superman and Lois Lane, in The CW's Superman & Lois TV series.
It appears that The CW's small screen version of the Man of Steel and his iconic love interest could not be contained to their recurring roles on Supergirl, thanks to the exciting news that fans have been waiting to hear: a spinoff series focused on DC's perennial first couple is now officially a go!
Superman & Lois is the official title of the developing CW television spinoff project, which will co-star Tyler Hoechlin as Clark Kent/Superman and Elizabeth Tulloch as Lois Lane. Manifesting under the overall producing purview of franchise maestro Greg Berlanti, the would-be series has an appointed showrunner in Todd Helbing, a regular creative presence from Arrowverse continuity-cousin The Flash, on which he served as executive producer until this past March, when he stepped down from the position.
A straight-to-series order was given to Superman & Lois in January, bypassing the pilot process, as THR reported. This is a rare move for a CW Arrowverse show and likely speaks to some confidence the network has in the project. It also allows the series to get a jump start on assembling a writers room. 
Superman & Lois Cast
Superman & Lois has cast its eponymous couple's duo of sons, who, thanks to some post-Crisis chronological tweaks, have gone from infants to teenagers!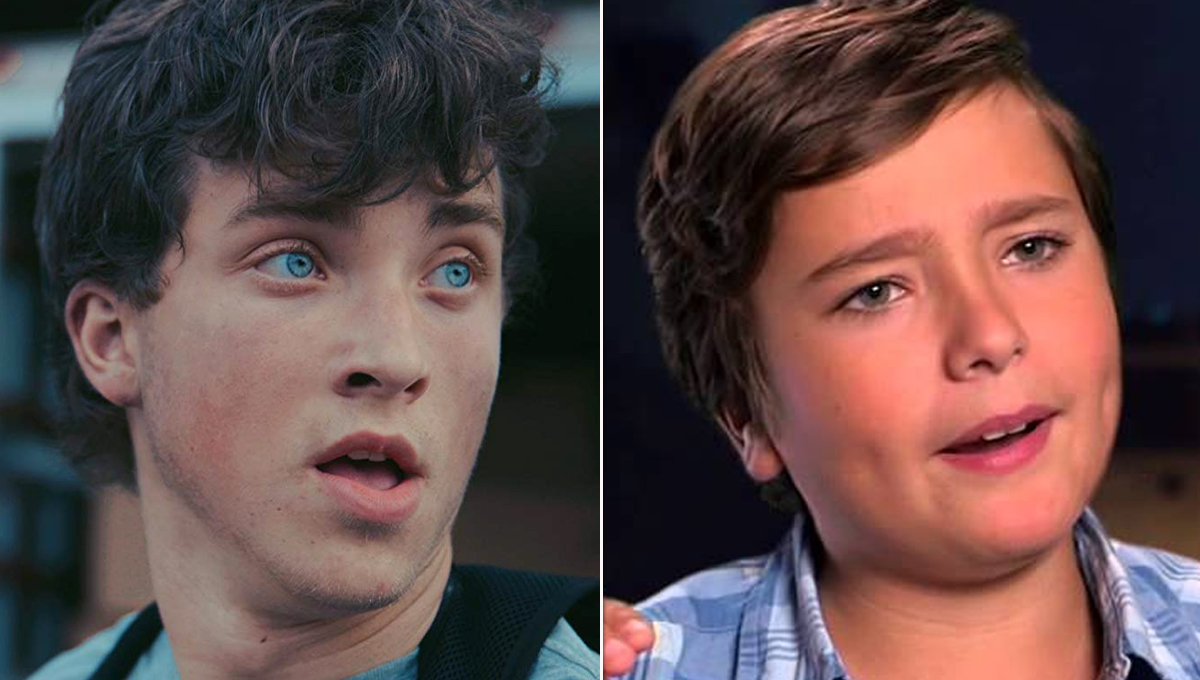 Jordan Elsass (Tell Me Your Secrets, Panic) and Alexander Garfin (The Peanuts Movie, Law & Order: SVU) are set to play said sons (apparently twins), Jonathan and Jordan, respectively, as Deadline reports. The trade describes Elsass's Jonathan (the namesake of Pa Kent,) as "clean-cut, modest and kind-hearted, with an aw-shucks attitude that somehow doesn't seem dated." By contrast, Garfin's Jordan (the namesake of Jor-El,) is described as "wildly intelligent, but his mercurial temperament and social anxiety limits his interactions with people, and consequently, Jordan prefers to spend most of his free time alone, playing video games."
Superman & Lois Details
As the Superman & Lois logline reads, bearing an intriguing twist in the comic couple's family dynamic:
The world's most famous superhero (Hoechlin) and comic books' most famous journalist (Tulloch) deal with all the stress, pressures and complexities that come with being working parents in today's society.
Showrunner Todd Helbing will also serve as executive producer, joined by Greg Berlanti Productions' Greg Berlanti and Sarah Schechter, along with DC's Geoff Johns. Both Helbing and Berlanti have overall deals with Warner Bros. Television, which will also produce the series.
Of course, while there's a certain cheekiness in referring to a Superman series as a spinoff of Supergirl, that, indeed, is what's happening with Superman & Lois, which will focus on the current small screen versions of the characters created by Jerry Siegel and Joe Shuster. Hoechlin (Teen Wolf) debuted in the second season premiere of Supergirl, arriving as Kara Zor-El's much-discussed, but heretofore never-seen, more-famous cousin, subsequently serving as a recurring character, notably participating in the Supergirl episode of the 2018 "Elseworlds" Arrowverse crossover event; an episode that also introduced the version of Lois played by Tulloch (Grimm). Both appeared on the Arrowverse's mega-crossover event, Crisis on Infinite Earths, which adapts DC Comics' transformative storyline, which bears equally-transformative implications for the TV continuity.
Further Reading: Crisis on Infinite Earths: Release Date, Cast, and News for Arrowverse Crossover
With imminent changes ahead for The CW's DC continuity, this television project is the second CW spinoff series to be announced in recent months, coming off the news that Arrow actors Katherine McNamara, Katie Cassidy and Juliana Harkavy will be spun off into a new series, later revealed to be called Green Arrow and the Canaries. Yet, Superman & Lois represents a major A-list adaptation shift for The CW shows, which, up until now, had taken arguably B-list heroes and significantly upgraded their status in the eyes of the non-comic-book-reading mainstream. While we've seen Superman shows before, with the 2001-2011 WB/CW prequel series, Smallville, being the most recent, this time the nearly decade-old Arrowerse is getting the traditional interpretation of the Superman story, last represented in this form by ABC with Lois & Clark: The New Adventures of Superman, which starred Dean Cain and Teri Hatcher, and struggled to evade cancellation throughout its 1993-1997 run, despite being fueled by fervor and pre-Internet fan petitions.
On a pertinent sidenote, one might take the announcement of Superman & Lois as a tacit confirmation that Superman's role on the big screen – at least, as played by Henry Cavill – has been put on ice within its proverbial Fortress of Solitude. Of course, Cavill's run as the DCEU's cinematic Superman was all but confirmed to have ended last year; a notion exacerbated by his starring role in the exorbitant hit Netflix TV series, The Witcher. Indeed, one only needs to recall how the Suicide Squad became an unmentionable concept on Arrow upon Warner's initial movie plans (which has a sequel on the horizon), to know that a Superman TV series would never have been possible if there was a new movie on deck.
We wrote more about what to expect from the new Superman TV series right here.
We'll keep you updated on The CW's Superman & Lois as the news arrives!
Joseph Baxter is a contributor for Den of Geek and Syfy Wire. You can find his work here. Follow him on Twitter @josbaxter.