News
Supergirl Interrogates Rip Roar in Exclusive Look at Next Episode
After capturing Rip Roar, Kara tries to get through to Russell in an exclusive look at Supergirl Season 5 Episode 6, "Confidence Woman"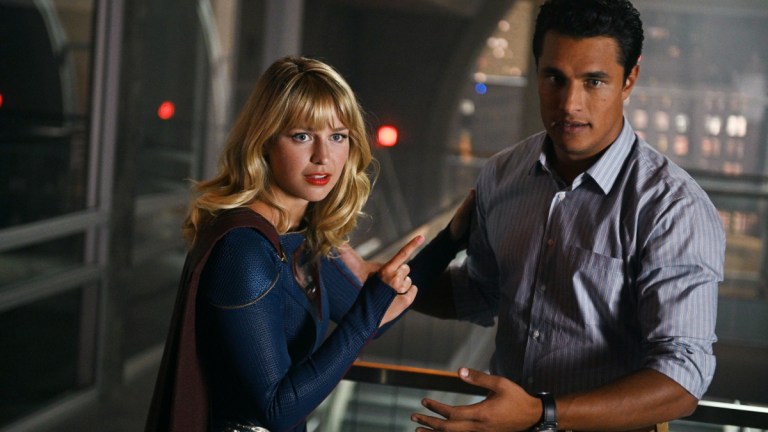 Supergirl's boundless optimism is one of the many reasons we love her. No matter how dire things get, she always believes in the good in people, and that the good in people can win out.
That probably explains why, in this exclusive clip from tonight's episode, Kara's interrogation technique with new villain Rip Roar (Nick Sagar) is to try to connect with Russell, the person whose body he inhabits. Kara's strength comes from her values and her connections to others, so it stands to reason that she so often draws on those same emotional ties to bring others back from the brink. But will it work?
Here's the description for season 5 episode 5, "Confidence Woman":
While a new villain is under arrest at the DEO, Supergirl uses him to try and understand who is responsible for the recent attacks. Meanwhile, Andrea and Lena think back on their tumultuous past.
Sagar joined the recurring cast last episode as, "a multi-armed, technologically enhanced villain who goes toe to toe with [Kara]." Not exactly a picnic. His relationship to William Dey (Staz Nair, Game of Thrones) is complicated, to say the least, as this clip alludes to.
Fans might recognize Sagar from Shadowhunters, which seems to be fertile ground for the Arrowverse, as Arrow picked up Kat McNamara last season to play Oliver Queen's adult daughter Mia from the same show.
Will Kara's tactic work? Is Russell even still in there for her to connect with? If he is, is he strong enough to overpower Rip Roar? Might William Dey or Andrea Rojas (Julia Gonzalo, Veronica Mars) be able to bring Russell back, and should Team supergirl trust Andrea enough to let her help? And what role, exactly, does Leviathan play in all of this?
We'll have to tune in Sunday to see.