News
Super Sentai Madness Marathon Will Stream Eight Seasons
Shout! Factory will be livestreaming eight seasons of Super Sentai, the series that became Power Rangers, over three weeks.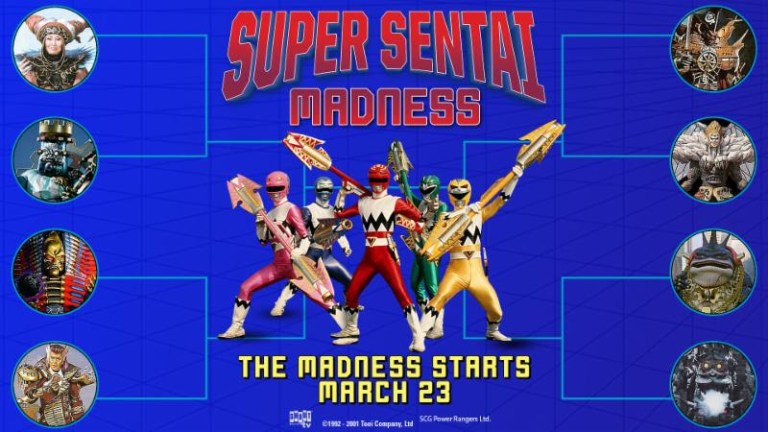 If you've been wanting to learn more about Super Sentai, the series that Power Rangers adapted footage from, Shout! Factory is ready to help. Starting March 23, Shout! Factory TV will be livestreaming eight seasons of Sentai franchise. In honor of March Madness, this marathon is titled Super Sentai Madness and in the spirit of the season fans will have the opportunity to pit their favorite villains against each by voting for their favorites! 
Even better, during the live finale on April 7 Shout! Factory's Brian Ward will be joined by Mighty Morphin Power Ranger'sKaran Ashley and Power Rangers Hyperforce's Andre Meadows to break down all of the villain match-ups and reveal the winner!
Across the weekends of the marathon Shout will stream episodes from each advancing villain's Super Sentai season along with "expert interstitials and bonus content." Some of that content was actually produced by yours truly! Yep, that's right, you'll be getting tons of expert Power Rangers content throughout the marathon so make sure to tune in. 
The livestream will air on Shout! Factory TV's own service, its Twitch channel, and on its Pluto TV channel. You can watch the trailer for the livestream below.
"Chatting with other Ranger alums is a favorite pastime of mine and I'm thrilled to be doing it for Super Sentai Madness," said Karan Ashley. "I can't wait to see what battles the fans come up with." 
For those interested in which villains will be featured (since some of these seasons had more than one main villain), we've got Witch Bandora of Zyuranger, Emperor Bacchus Wrath of Ohranger, Reckless Dash Emperor Exhaus of Carranger, Dr. Samejima of Megaranger, Captain Zahab of Gingaman, Grand Witch Grandiene of GoGoFive, Don Dolnero of Timeranger and The Org Master of Gaoranger.
Make sure to vote for your favorites because if you predict the winners of each round correctly, you'll be eligible to win a $200 Shout! Factory shopping spree! Get hyped!
Shamus Kelley is a pop culture/television writer and official Power Rangers expert. Follow him on Twitter! Read more articles by him here!