News
Suits Season 8: Cast & Release Date
Suits Season 8 has brought in a new face to help fill the space that will be left by the departure of Patrick J. Adams and Meghan Markle.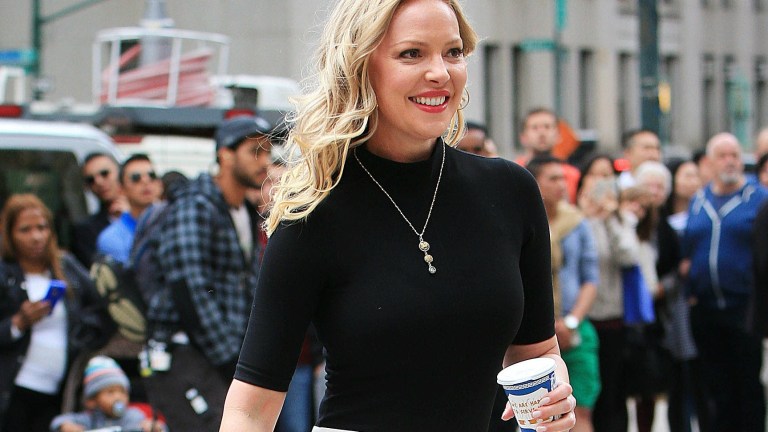 There's a lot of change going on in front of the camera for Suits Season 8. A day after the announcement that neither Patrick J. Adams nor Meghan Markle would be returning for the upcoming season, there's news of an addition to the cast: Katherine Heigl.
Suits Season 8 Cast
The Hollywood Reporter is reporting that Heigl will be joining Suits as a series regular for Season 8. The Grey's Anatomy alum will plays Samantha Wheeler, "a talented new partner at Pearson Specter Litt who challenges the status quo and will either become the firm's greatest ally or most powerful enemy."
How might Samantha affect the dynamic of the show? Showrunner Aaron Korsh teased that "Samantha Wheeler is a direct threat to their status quo," adding: "One thing is for sure — Samantha's wit, charm, loyalty, strength and vulnerability will all be put to the test as she muscles her way into the firm currently known as Pearson Specter Litt."
Apparently, Heigl is already a big fan of the show and has seen every episode. She said of joining the cast…
Joining Suits was the perfect organic way to not only collaborate with an EP I admire deeply, but to also become part of a show and cast that I am an immense fan of. I have watched Suits from the very beginning and feel incredibly lucky to be the newest member of the Pearson Specter Litt family.
In addition to Heigl, Suits Season 8 will see most of its main cast returning, including: Gabriel Macht, Sarah Rafferty, Rick Hoffman, and Dule Hill, who will be coming back as a series regular.
Suits Season 8 
Release Date
There's no official word yet on when Suits Season 8 will premiere, but Suits Season 7 will be back on Wednesday, March 28 at 9 p.m. ET and will end with a two-hour season finale on Wednesday, April 25. More news on the Season 8 release date when we hear it.