News
Stumptown: Cobie Smulders' New ABC Detective Series
Stumptown is based on the series of graphic novels published by Oni Press.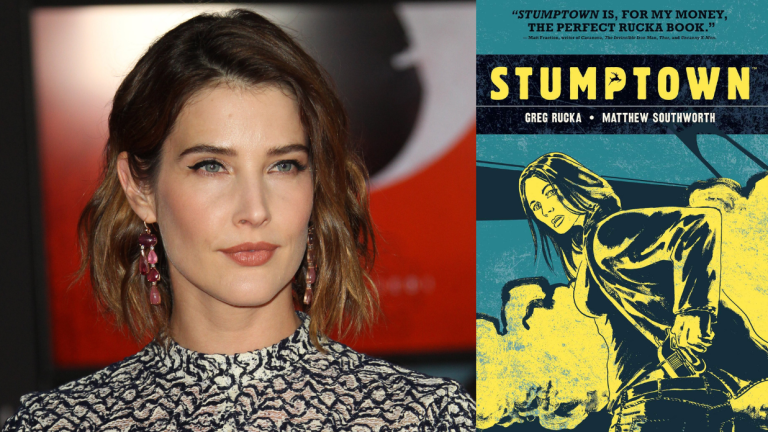 Cobie Smulders, she of Avengers and How I Met Your Mother fame, has been cast in an ABC drama series from writer Jason Richman (Mercy Street), and we've got out first look at what appears to be a pretty damn stylish crime drama. Check out the trailer…
The series is called Stumptown, and it is an adaptation of a series of modern-day detective fiction graphic novels published by Oni Press. Launched in November 4, 2009, the first Stumptown series ran for four issues, with a second and third series beginning in September 2012 and September 2014, respectively. The third volume is currently ongoing.
The story follows Dex Parios, played by Smulders, who Deadline describes as "a strong, assertive, and unapologetically sharp-witted Army veteran working as a P.I. in Portland, OR. With a complicated personal history and only herself to rely on, she solves other people's messes with a blind eye toward her own."
The first comic series begins in the middle of Dex's attempted murder, then flashing back to Dex's attempt to track down the granddaughter of the casino owner who has promised to forgive Dex's gambling debt in exchange for finding the girl. It's unclear how closely the adaptation will stick to this story.
Stumptown sounds like it has the potential to be a pretty cool character-driven serialized drama, with a complex female character who is "unable to hold down a steady job, spinning her wheels, running up gambling debts, waiting for trouble to catch up with her — and so it does."