News
Stranger Things Writer Justin Doble to Develop Shows for Amazon
Amazon nabs Stranger Things writer/producer Justin Doble for a deal to develop a new slate of genre series.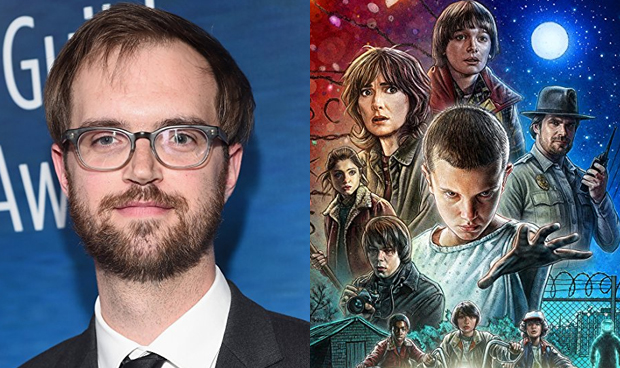 Amazon Studios is on a quest to find the next Game of Thrones, specifically to land streaming outlet Amazon Prime the next pop-culture-dominating international television obsession. Now, a major move in that initiative has occurred with the studio's acquisition of writer/producer Justin Doble, who's done work on a little streaming sci-fi series on Netflix that you may have heard of, called Stranger Things.
It is being reported, via THR, that Amazon has successfully lured Justin Doble away from his Netflix home with Stranger Things for an overall deal that will see the writer/producer develop multiple genre television projects for Amazon Prime. Besides his work with the Duffer Brothers on Stranger Things, Doble is known for his involvement with the Aaron Paul-starring Hulu drama The Path and AMC's apocalyptic martial-arts-themed series Into the Badlands. His work as a writer was also seen on NBC The Wizard of Oz adaptation Emerald City, Almost Human and Fringe.
As Amazon Studios head of event series Sharon Tal Yguado states of the acquisition of Doble:
"We have long admired Justin's ability to create stories and characters that stoke fans' passion. He has contributed to some of the best genre out there, and we are excited to collaborate with him as we build a slate of high-profile shows."
The recruitment of Doble comes after recent shifts on the Amazon television front with the cancellation of formerly-touted series The Last Tycoon and Z: The Beginning of Everything, which were niche-heavy historically-based prestige projects that pushed the limits of their respective budgets. Indeed, Amazon is now clearly looking to court the Comic-Con crowd as the main demographic for its next array of offerings. Thus, it's conceivable that Doble may be the first of multiple acclaimed genre visionaries to make the jump over to Amazon in the coming months.
Indeed, given the way that Hulu just collected an enviable share of gold at the Emmys with The Handmaid's Tale, it's apparent that Amazon's process of restructuring its television docket has only just started.
Read and download the full Den of Geek Special Edition magazine here!