News
Stranger Things Season 4 Story Teased by Showrunners
The Duffer Brothers have started teasing the potential plot of Stranger Things season 4.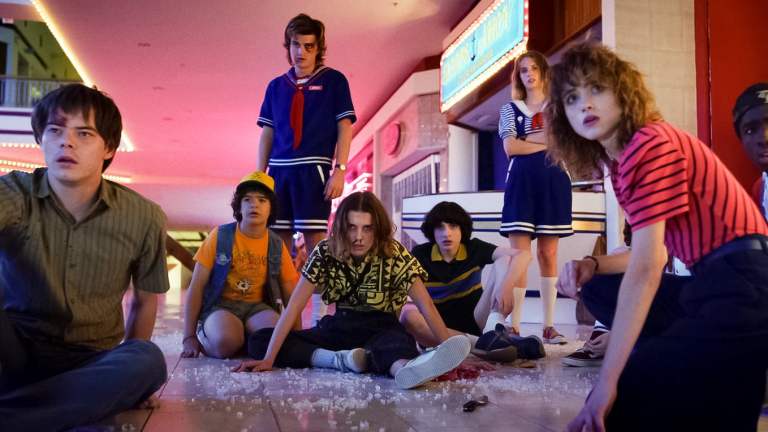 This Stranger Things article contains spoilers.
Will there be a Stranger Things season 4? There's been no official confirmation from Netflix yet, but the streaming service has been very forthcoming about how well season 3 did. In its first five days of release, over 40 MILLION people were watching the third (and arguably best) season of the hit 80s sci-fi show, so it seems incredibly unlikely that there won't be a fourth adventure for the Hawkins kids somewhere down the line.
After all, the third season ended on a bit of a downer for the gang. El (Millie Bobby Brown) moved away with the Byers family after it was strongly hinted that her father figure, Jim Hopper (David Harbour), was killed in the season finale, leaving El with no one to take care of her. There was also a tease for season 4, as it was revealed that the Russians' plans for the Upside Down's deadly creatures weren't just confined to reopening the gate.
With season 3 now in their rearview mirror, Stranger Things showrunners Ross and Matt Duffer have been talking to EW about their plans for season 4.
"We don't want to write ourselves in a corner so we try to have these early discussions with the writers just to make sure that we're setting ourselves up to go in the right direction," Ross explained. "We don't know a lot, but we do know a lot of the big broad strokes. At the end of season two, we knew about Billy. We knew that the Russians were going to come in. We didn't know the mall and stuff, but again, we know these big broad strokes. That's sort of where we are in season four. We have the big broad strokes. It's just now about filling in those lines in the details. We're pretty excited about where it's potentially going to go. Again, like we said, it's going to feel very different than this season. But I think that's the right thing to do and I think it'll be exciting."
Matt added that season 4 would "open up a little bit" by "allowing portals into areas outside of Hawkins."
Could that mean potential travel between Hawkins and the new Byers home (which now includes El)? And will it also allow a connection between Hawkins and the Russian military base that not only houses a Demogorgon, but a mystery "American" who may or not be Jim Hopper?
"You definitely should not assume anything," Matt teased. "The line that Russian guard said is purposely intended to spark debate. We need people to ask the very questions that you're asking."
We'll keep you updated as we hear more about Stranger Things season 4!
Listen to our analysis of Stranger Things on the Sci Fi Fidelity podcast: