News
Stranger Things Ratings Are Huge According to Nielsen
If Nielsen is to be believed, Netflix's genre hit is outpacing The Walking Dead.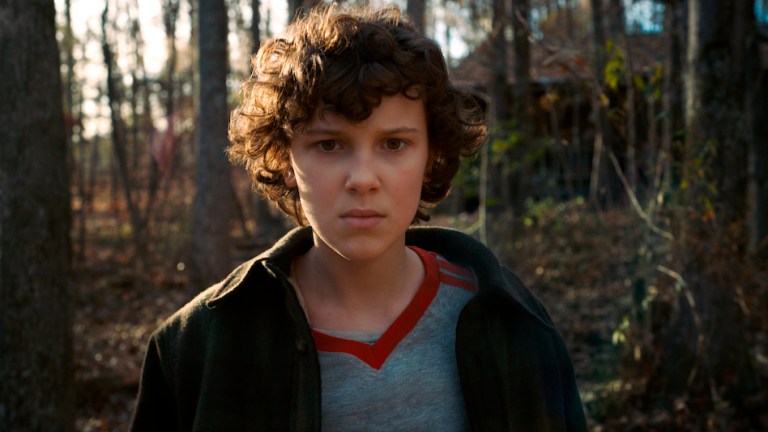 Unearthing Netflix's viewership numbers is about as tough as replicating Steve Harrington's hairstyle. While companies have claimed to at least partially track Netflix viewership, it appears Nielsen has come the closest with its new SVOD measurements.
Netflix has not confirmed or denied the reports, and they do not take into account mobile viewing, but it appears Stranger Things is on par with television's highest-rated shows. 
The numbers are huge. According to the report (H/T to THR), Stranger Things Season 2 had an audience of 15.8 million viewers for Season 2 Episode 1 in just three days from its launch. In the coveted demo, 11 million of those viewers were adults 18-49. As we noted in our defense of Stranger Things nostalgia, the audience for the show appears to skew younger.
Nielsen approached the numbers the same way it tallies its Live+3 ratings for broadcast television.