News
Stranger Things Kids Get Huge Pay Raise
Netflix settles up with the stars of its most popular series ahead of Stranger Things season 3.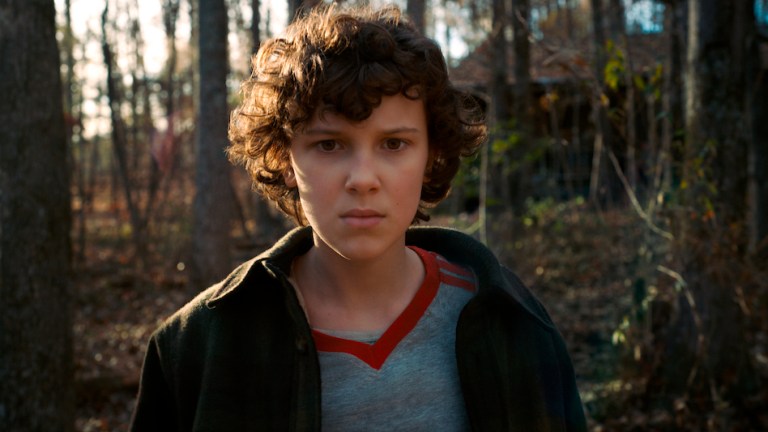 Netflix is making it rain in the upside down. The stars of Stranger Things are due for a large pay raise for the sci-fi series' third season. According to a report from THR, the popularity of the series put the young actors in a prime negotiating position with insiders speculating their salaries are working out to 12 times their previous deals.
The adult actors on the show are still coming out ahead. It's reported that David Harbour and Winona Ryder could make up to $350,000 each per episode while the younger stars will pull in close to $250,000 per episode. There's speculation that Millie Bobby Brown (Eleven) negotiated a higher rate on par with the adult actors, but that hasn't been confirmed.  
The kids are doing alright because Stranger Things is Netflix's most popular series, earning the streamer 18 Emmy nominations and spawning valuable licensing deals for merchandise. Outside of the series, the cast is leveraging their Stranger Things fame to land some major roles. Just to name a few: Brown will appear in the 2019 blockbuster Godzilla: King of the Monsters; Harbour scored the role of Hellboy in the reboot which drops this year; and Finn Wolfhard had a prime role in the Losers' Club in last year's highly successful remake of Stephen King's It.
With production on season three to begin in April, it's likely we won't see Stranger Things return until 2019. You can keep up with the casting news right here.