News
Stranger Things: Halloween Sounds From The Upside Down Comes to Vinyl
Stranger Things: Halloween Sounds From The Upside Down is coming to vinyl on October 26, demogorgons presumably not included.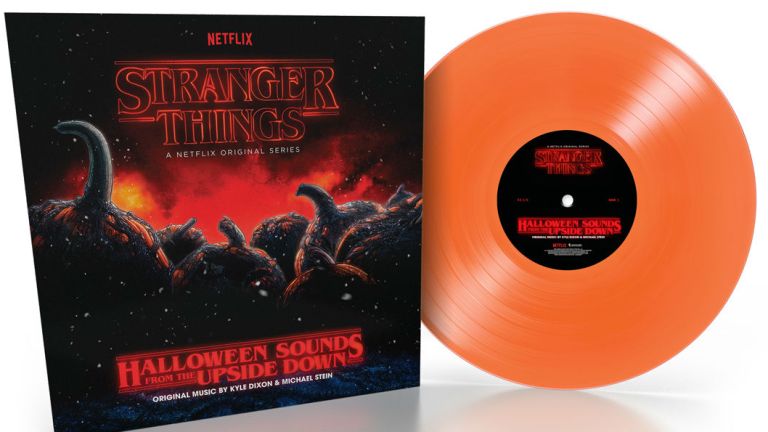 Even if you've never seen Netflix's beloved nostalgia-tinged horror series, Stranger Things, you likely know what it sounds like.
The Stranger Things soundtrack, as composed by electronic music veterans Kyle Dixon and Michael Stein sounds just like the show. That is to say: total electronic '80s nostalgia with just enough of a modern spin. The music of Stranger Things is just as big a star as say Mille Bobby Brown or David Harbour. Now that music is getting the star treatment it deserves with a limited vinyl release.
Stranger Things: Halloween Sounds From the Upside Down features 14 original tracks from the series specifically curated to be as creepy and atmospheric as possible. This is what all the Netflix cool kids will be blasting from their ancient, dusty phonographs at their Halloween parties.
Pre-orders can be found here.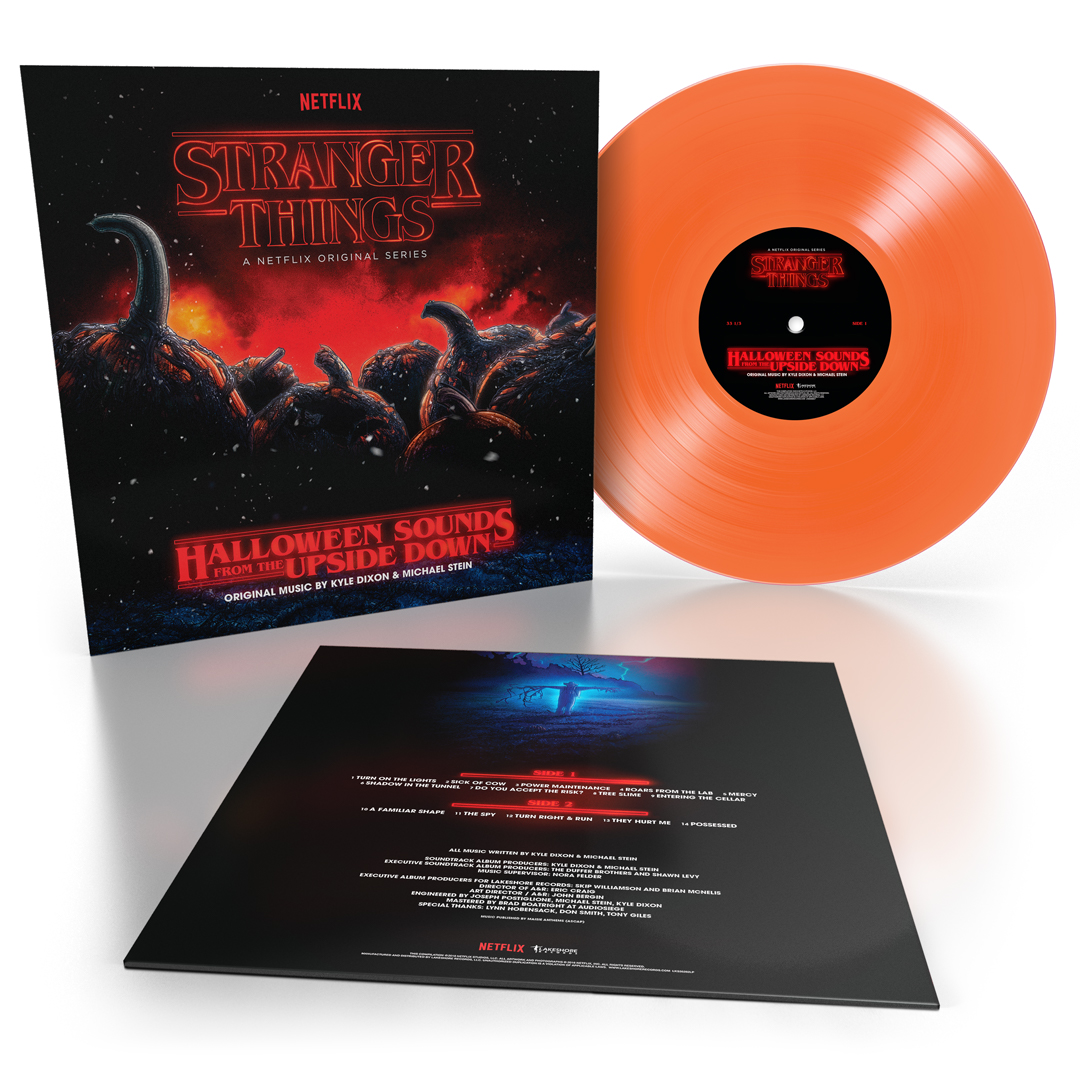 The tracks are as follows:
Side A:
01. Turn On The Lights
02. Sick Of Cow
03. Power Maintenance
04. Roars From The Lab
05. Mercy
06. Shadow In The Tunnel
07. Do You Accept The Risk?
08. Tree Slime
09. Entering The Cellar
Side B:
10. A Familiar Shape
11. The Spy
12. Turn Right & Run
13. They Hurt Me
14. Possessed
Stranger Things: Halloween Sounds From The Upside Down, from Lakeshore Records and Invada Records, will receive only a limited vinyl pressing on what's being described as "pumpkin orange vinyl." Fitting for such a Halloween-friendly show. The soundtrack will be released on Friday, October 26 and will feature a suggested retail price of $26.98. 
This album may or may not fill the Stranger Things Season 3-sized hole in your heart. Rest assured, though – that's coming. In the meantime this is a solid option for those looking to spice up their Halloween parties. If nothing else, you can give "Monster Mash" a break for a few songs. 
Between this Stranger Things vinyl release and Lost in Space's "Alien Space Swirl Purple," Netflix shows are going to keep quirky-colored vinyl records in business forever.
Alec Bojalad is TV Editor at Den of Geek. Read more of his stuff here. Follow him at his creatively-named Twitter handle @alecbojalad