News
Stranger Things Comic: Exclusive Preview of First Series' Final Issue
Dark Horse's Stranger Things adaptation with Will in the Upside Down comes to a close in January, and we've got an exclusive look inside.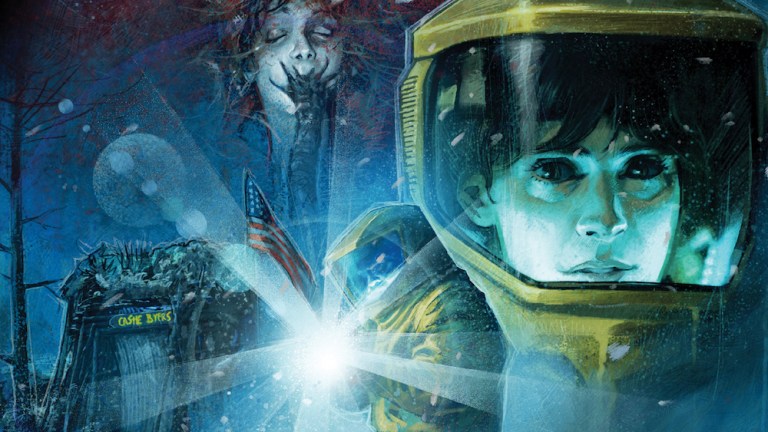 When Dark Horse brought Jody Houser on board to write its first run of a planned series of Stranger Things comic adaptations, the prospect of seeing the story of Will Byers in the Upside Down from the young boy's perspective was both haunting and thrilling. On January 2, 2019, the four-issue miniseries comes to an end, and leading up to the exclusive pages shown below, we've enjoyed following some of the more enigmatic parts of Will's journey and how the connection to his friends and family helped him survive.
"You can still see that friendship that's really at the heart of Stranger Things when Will's by himself and not with his friends," Houser told Den of Geek at New York Comic Con. "So just the fact that he has been on adventures before, and the idea of the party is such a strong core of the show, but he's not with his party right now. Some of the lessons he learned while playing with his friends and being Will the Wise, being a part of that party, that's something that he carries into the Upside Down, and it does help him survive."
Further Reading: Stranger Things 3: What Can We Expect?
As is evident in the exclusive preview pages below (along with excellent cover art by Aleksi Briclot), the effort is taking its toll on Will as we know it did in Stranger Things season one. As the official synopsis reads, "Will the Wise is all out of tricks, hunkered down in a makeshift fort and beginning to hallucinate from starvation, dehydration and the terrors of the Upside Down. Find out what happens when the Demogorgon finally catches its prey. No one escapes a Demogorgon unscathed…"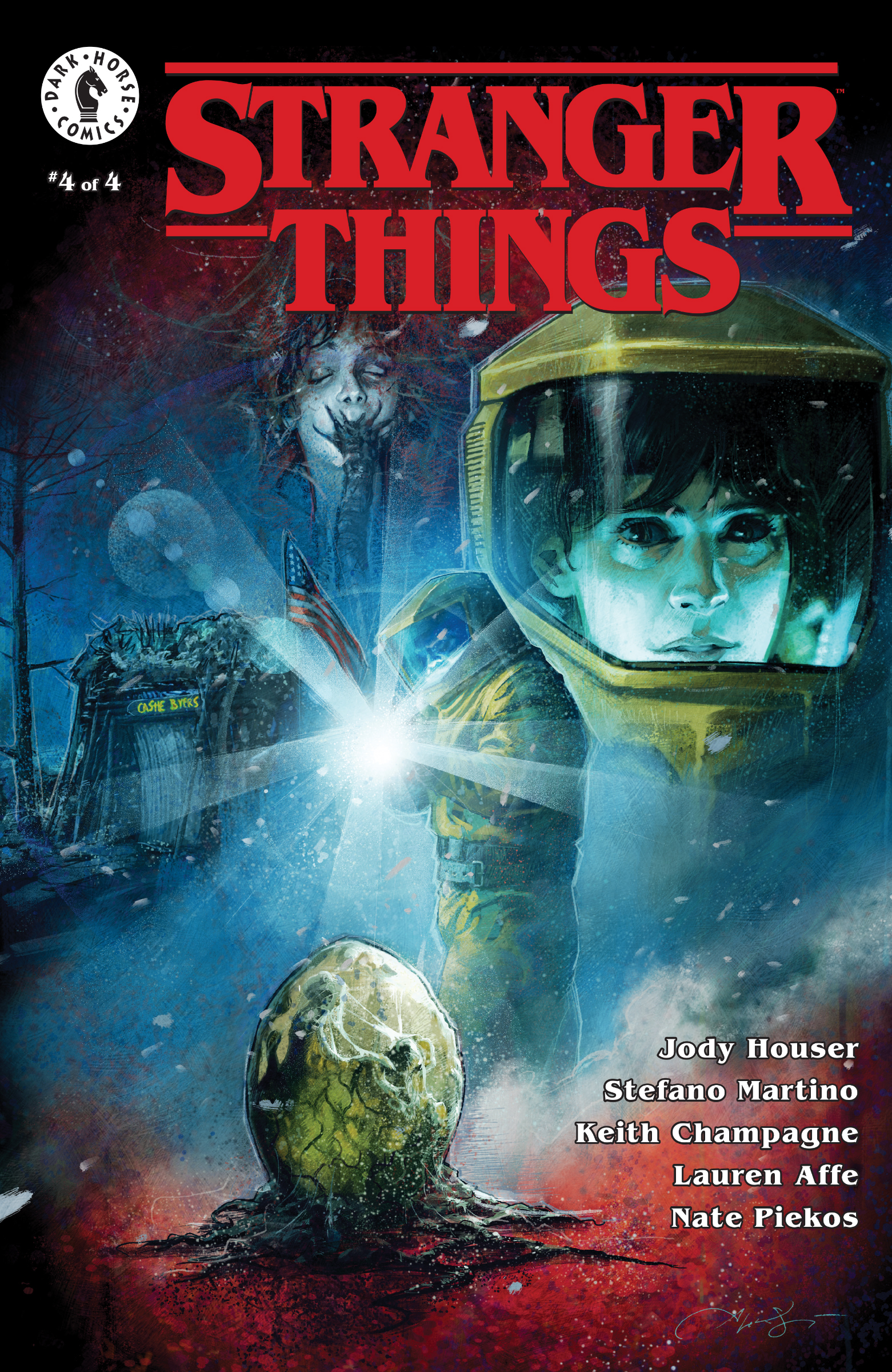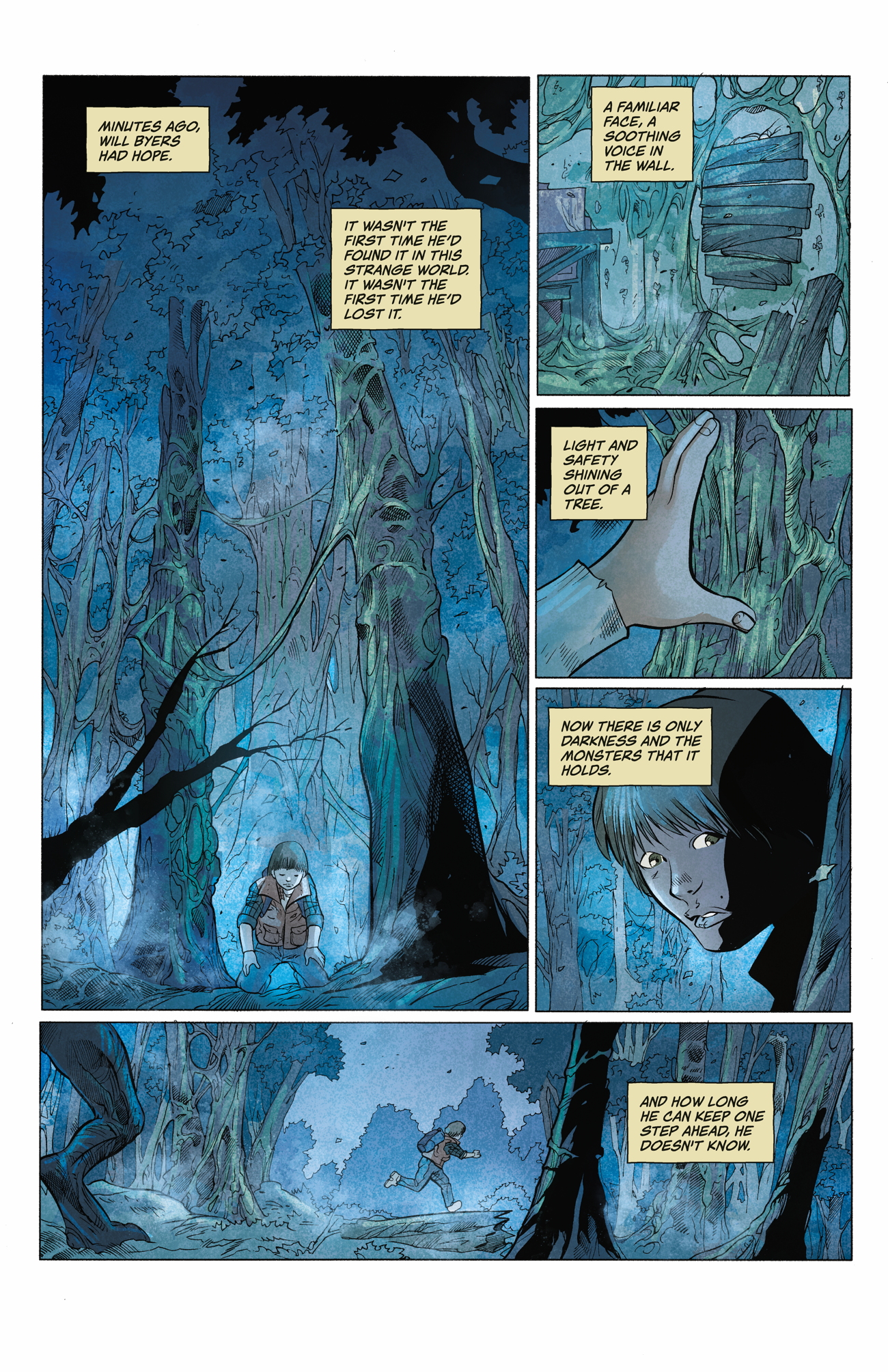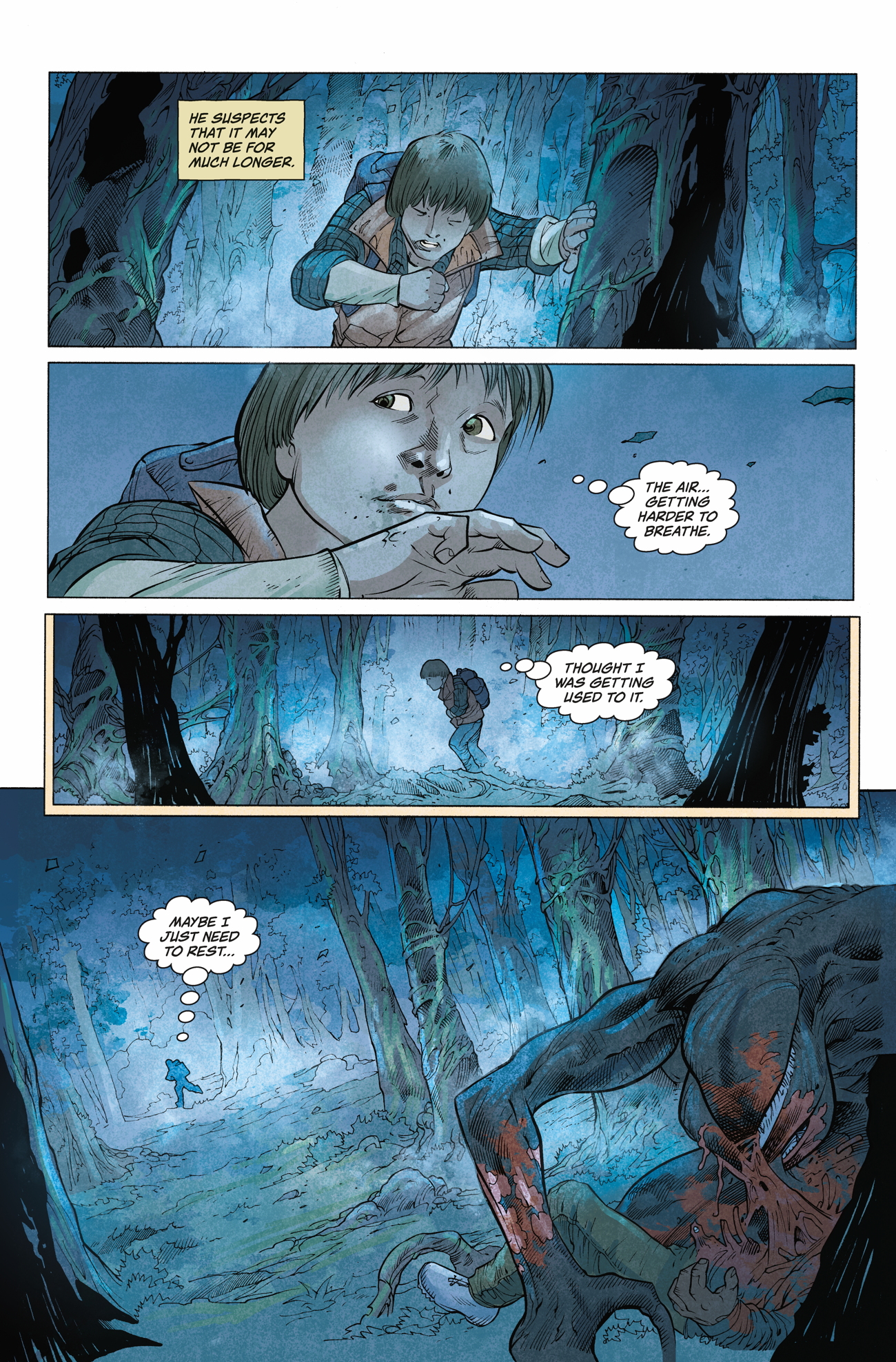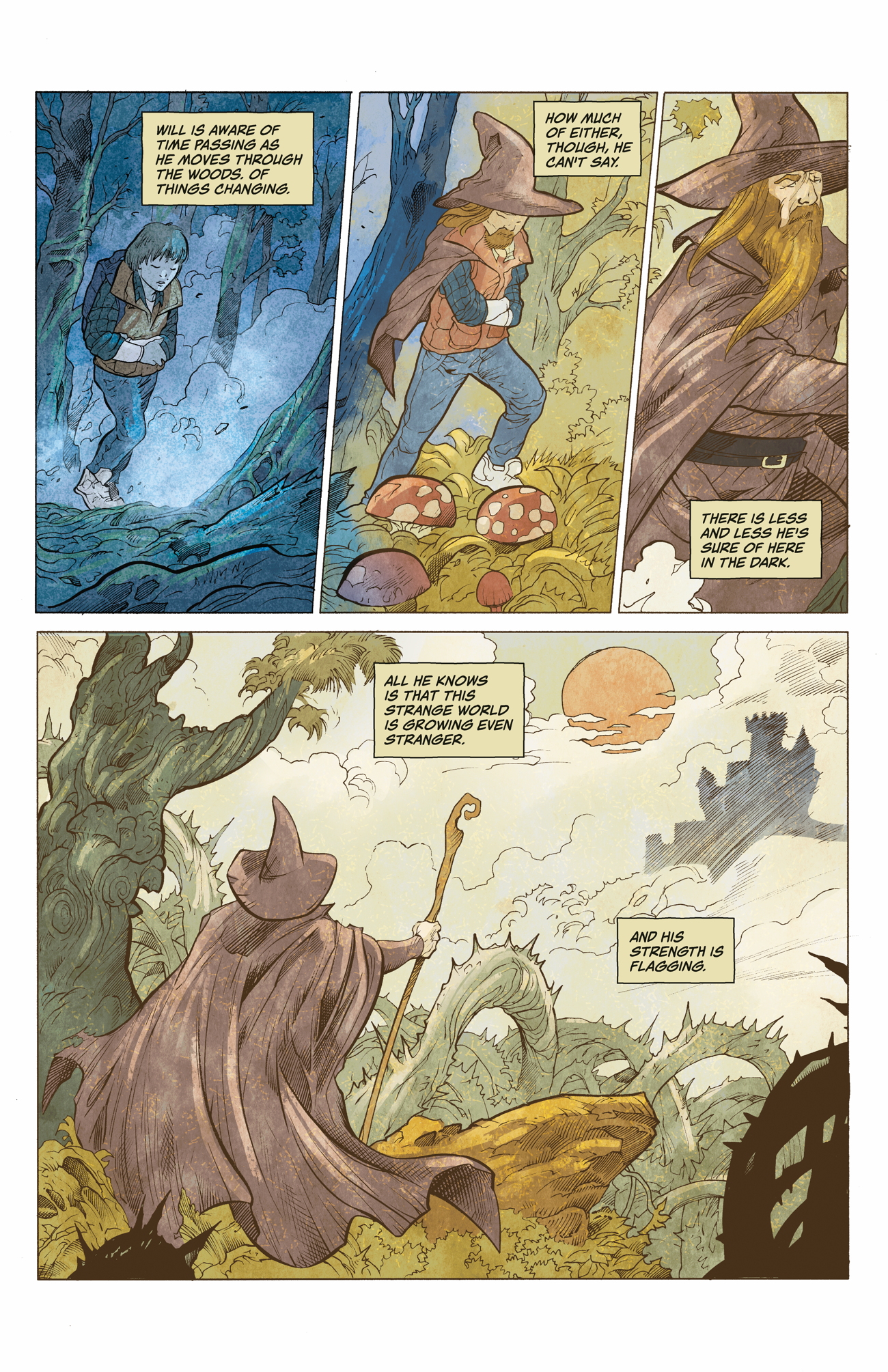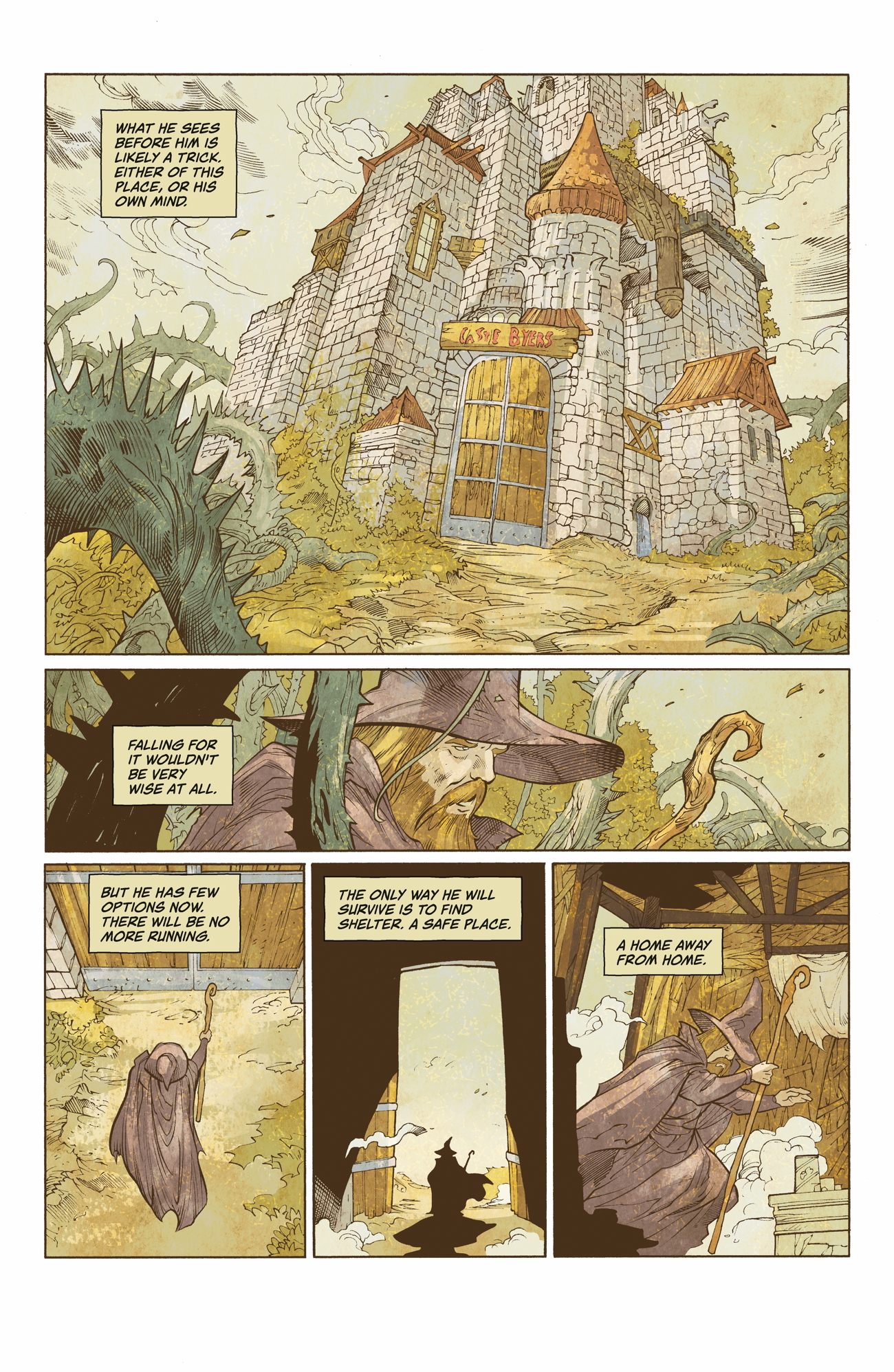 The conclusion of Will's story is, of course, already known to those who have watched Stranger Things on Netflix, but seeing his ordeal from his own perspective (with wonderful art from Stefano Martino, ink from Keith Champagne, and color from Lauren Affe) has been a suspenseful journey nonetheless. Until the conclusion of Jody Houser's expertly-written tale arrives on January 2, 2019, please enjoy the following variant covers as well. The first is from Jen Bartel, and the second is by Ethan Young. The vintage paperback photo cover is courtesy of Patrick Satterfield.
More: 35 Things You Didn't Know About Stranger Things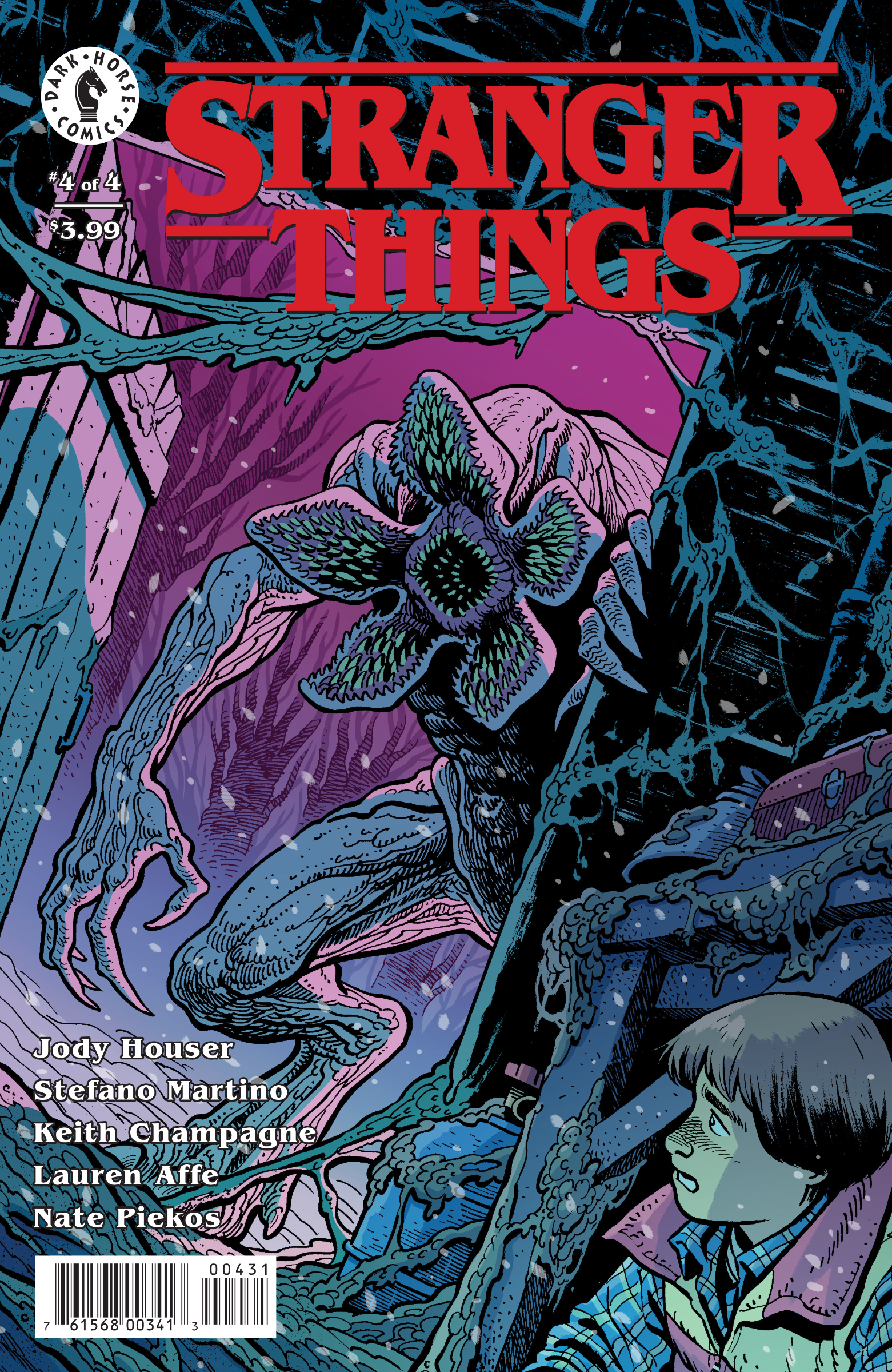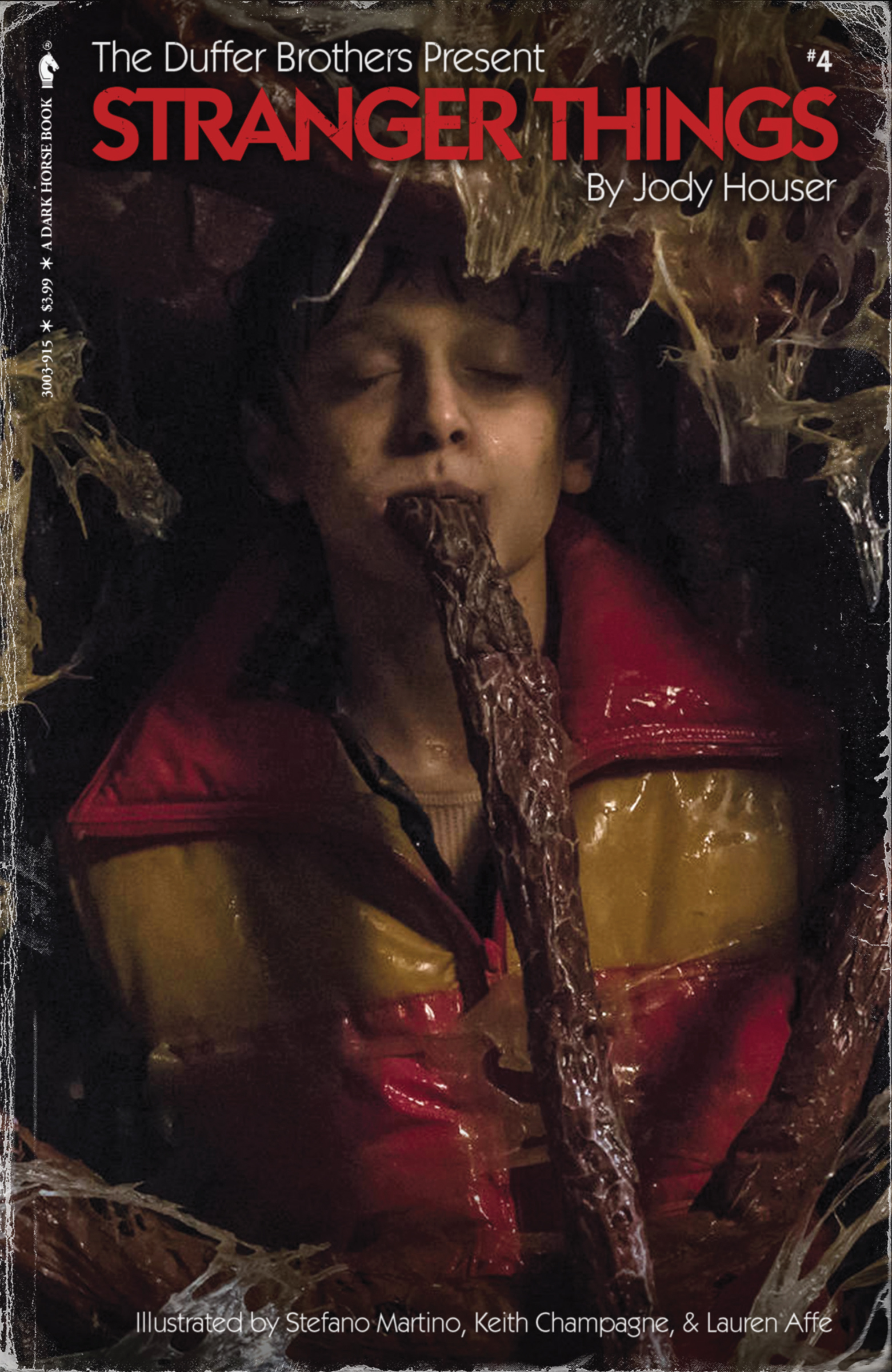 Keep up with all of the Stranger Things season 3 news here!