News
Stranger Things 3: The Game Trailer and Release Date
Stranger Things 3: The Game will launch on Nintendo Switch on July 4, the cutesy trailer reveals...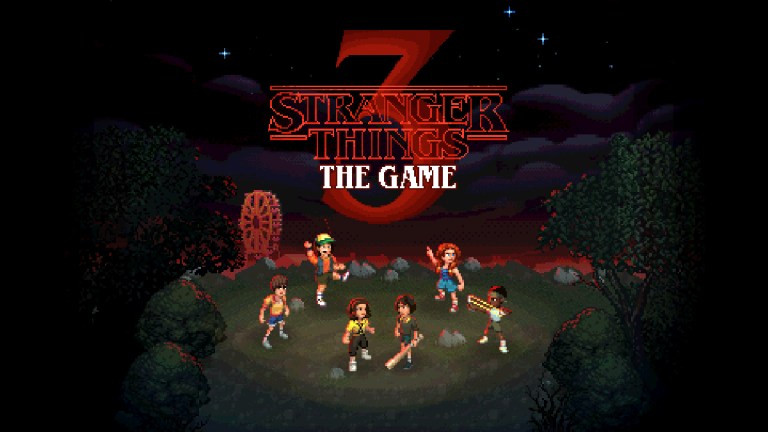 The third season of Stranger Things is getting its own tie-in game, simply dubbed Stranger Things 3: The Game, and today we've got a brand new trailer for the cutesy tie-in title.
Developed by BonusXP and published by Netflix, Stranger Things 3: The Game is a co-op beat-em-up experience for Nintendo Switch that will let players fight their way through events from the new season as a 16-bit top-down adventure.
You'll be able to play through key locations from the new episodes (including the Starcourt Mall, which pops up a lot in the trailers) as one of 12 characters from Stranger Things season 3. The roster includes such fan-favorite Demogorgon-smashers as David Harbour's Jim Hopper, Winona Ryder's Joyce Byers, Millie Bobby Brown's Eleven, and Gaten Matarazzo's Dustin Henderson.
This title follows on from and has a similar style to Stranger Things: The Game, a mobile game that launched in 2017 and took place between the events of season 1 and season 2. It's not to be confused with Stranger Things: The Telltale Game, which was when the studio was shuttered.
Stranger Things 3: The Game Trailer
The trailer looks like a lot of fun, tapping into that retro setting of the show and its playful tongue-in-cheek moments. You can watch the fresh promo video right below:
Stranger Things 3: The Game Release Date
Stranger Things 3: The Game is coming to Nintendo Switch on July 4, which is the same day that Stranger Things season 3 drops on Netflix in all its nostalgic and gory glory. The show itself launched a new trailer this week, as well, and you can click over here to watch it if you haven't already.