News
Steven Universe: The Movie Toonami Trailer Released
Steven Universe will be getting his own movie and we know when it's coming out.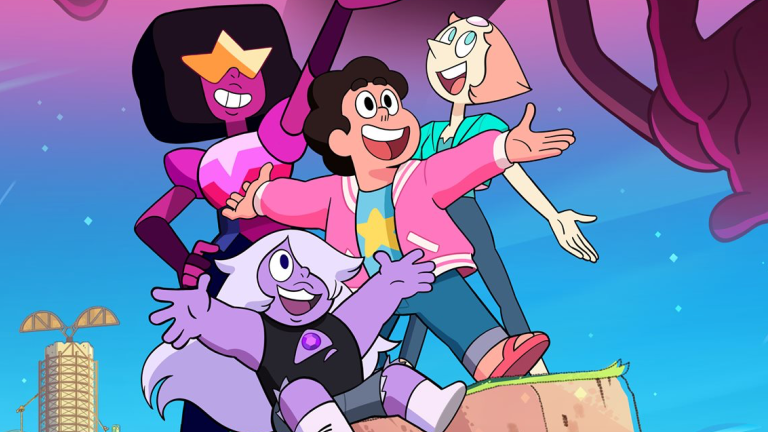 It's Steven's universe and we're all just living in it. 
After the climatic end to Steven Universe Season 5, we learned that we will be getting a Steven Universe Movie and we've got all the news about it! If you want to know what we thought of the movie, head on over to our spoiler-free review here.
Steven Universe: The Movie Trailer
In a delightful throwback of sorts, Toonami cut together their own trailer for the Steven Universe movie that features a ton of new shots and a snippet of a musical number!
We've even got a sneak peak clip from the movie to!
We've also got the first official Steven Universe: The Movie trailer below as well! 
Here's also a good chunk of who will be featured in the film for the music.
There's also a behind-the-scenes video teasing Steven actually having a neck in this movie. Plus we learn it's set two years after season five where Steven is now 16.
Steven Universe: The Movie Poster
We've also got a poster for the film which gives us a look at the villain.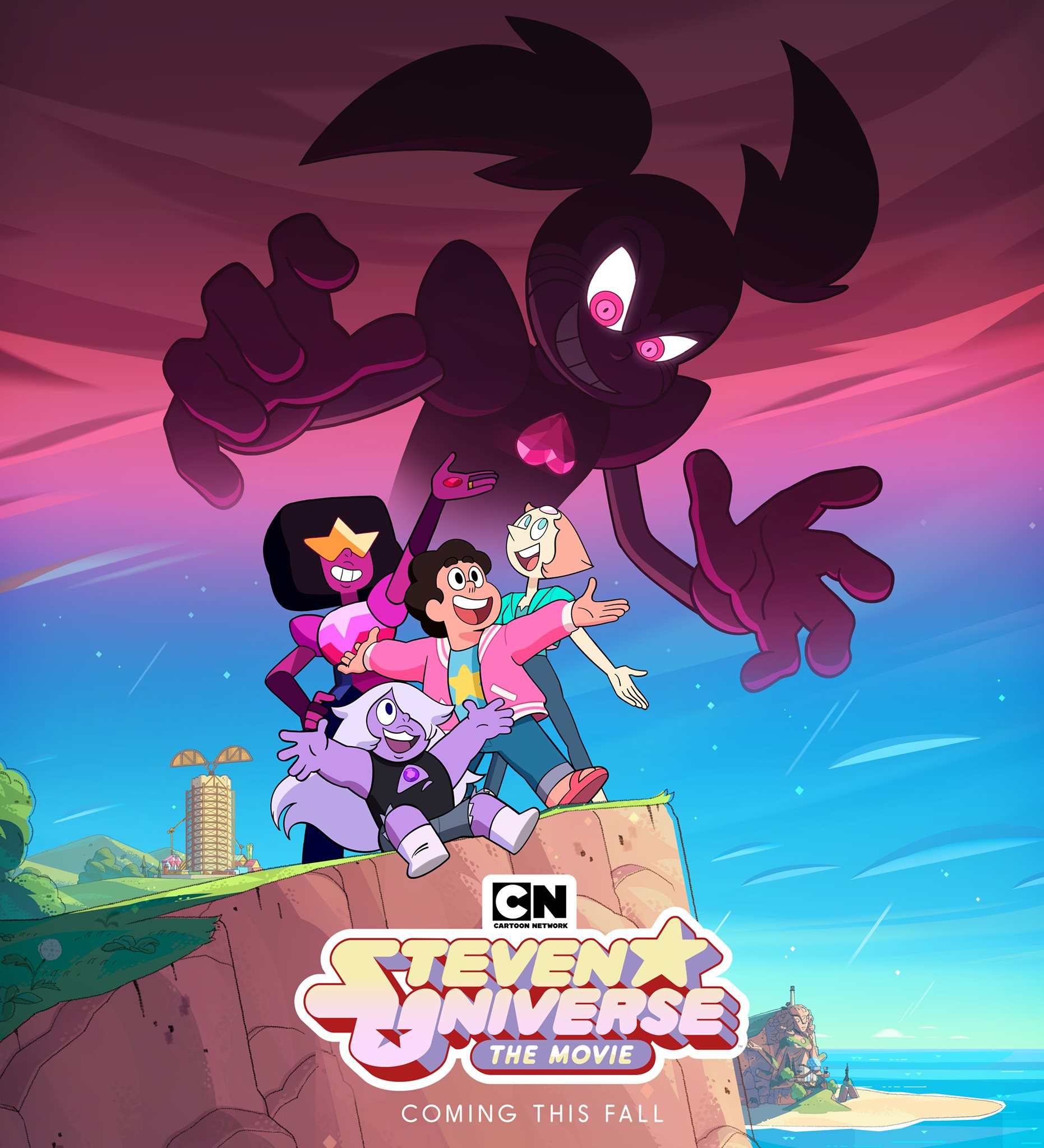 It's also great to see the characters are sporting their new looks from the end of the previous season.
Steven Universe: The Movie Release Date
At the end of "Change Your Mind", special we learned that Steven Universe: The Movie will air in the fall of 2019. We now know the special will air on September 2nd!
That's sweet! A nice little heart gem. With Steven Universe Season 5 just wrapping up and the future of the series unclear, Steven Universe: The Movie has the chance to be a super-sized series finale, though no one on the panel mentioned that possibility. EW first reported the news.
Steven Universe The Moviewill also be released on DVD later this year, and the soundtrack will receive both a digital and physical release. Learn more about that here.
Steven Universe: The Movie Cast
Series creator Rebecca Sugar and stars Zach Callison, Estelle, Michaela Dietz, Shelby Rabara, and Deedee Magno Hall were all on hand at Comic-Con last year to discuss the series and debut the trailer. 
Steven Universe: The Movie Soundtrack
According to Deadline, the Steven Universe: The Movie soundtrack will include original songs by Rebecca Sugar in collaboration with: Chance The Rapper, Estelle, Gallant, Aimee Mann, aivi & surasshu, Jeff Liu, James Fauntleroy, Macie Stewart, Mike Krol, Jeff Ball, Grant Henry, and Julian "Zorsy" Sanchez.
You can expect performances by: Estelle (as Garnet), Patti LuPone (as Yellow Diamond), Uzo Aduba (as Bismuth), Christine Ebersole (as White Diamond), Lisa Hannigan (as Blue Diamond), Zach Callison (as title character Steven Universe), Deedee Magno Hall (as Pearl), Michaela Dietz (as Amethyst), Tom Scharpling (as Greg Universe), Shelby Rabara (as Peridot), Erica Luttrell (as Sapphire), Charlyne Yi (as Ruby), Grace Rolek (as Connie Maheswaran), Jennifer Paz (as Lapis Lazuli), Kate Micucci (as Sadie), Matthew Moy (as Lars), and Toks Olagundoye (as Nanefua Pizza).
Steven Universe: The Movie Story
Steven Universe tells the coming-of-age story of young boy Steven Universe (voiced by Callison). Steven lives with magical humanoid aliens called Gems, Pearl, Garnet, and Amethyst. Together Steven and the Gems go on adventures and work to save the Gems' world. Sugar previously work on Adventure Time and her show now rivals Adventure Time for Cartoon Network's most popular and important.
Keep up with all our Steven Universe season 6 news and reviews here!
Shamus Kelley is a pop culture/television writer and official Power Rangers expert. Follow him on Twitter! Read more articles by him here!