News
Steven Spielberg To Pen New Horror Series
Spielberg is writing a multi-chaptered story for Quibi, designed to be watched in the middle of the night.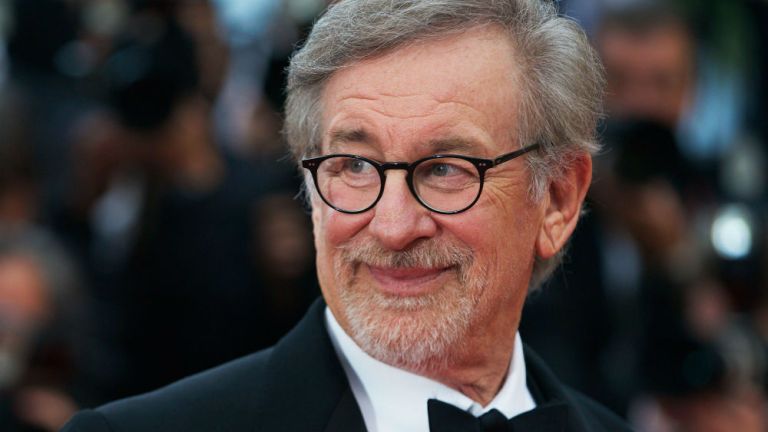 Steven Spielberg has a new project in the works—this time, on Quibi, an upcoming digital platform from Jeffrey Katzenberg and Meg Whitman.
"Steven Spielberg has a super scary story," Katzenberg, who previously partnered with Spielberg to found Dreamworks (along with David Geffen), told those gathered at the Banff World Media Festival (via Deadline). "He's actually writing it himself. Getting him to write something is fantastic."
read more: Netflix Strikes Back at Steven Spielberg's Oscar Concerns
Katzenberg went on to say that Spielberg's forthcoming series will have between 10 and 12 chapters, and that the writer has penned four or five chapters thus far.
Apparently, Spielberg wants Quibi subscribers only to be able to watch it at midnight, which is an interesting concept for a web series, which traditionally (SKAM excluded) are associated with a less time-specific viewing structure than traditional broadcast storytelling. The experience will be framed as "Spielberg's After Dark presentation," and will feature a clock within the Quibi player that allows viewers to watch the chapters for a limited amount of time.
read more: Steven Spielberg's West Side Story Remake Casts Maria
Quibi is set to launch in the U.S. on April 6th, 2020 and will cost $4.99 per month for the version with advertisements and $7.99 for the version without. Videos will be between 7 and 10 minutes in length, aimed at the 25-35 age demographic, and designed exclusively for mobile devices.
Quibi is one of many new streaming subscription services set to be launched in the near future, the most talked about being Disney+ and the yet-to-be-named Apple TV streaming service.
Kayti Burt is a staff editor covering books, TV, movies, and fan culture at Den of Geek. Read more of her work here or follow her on Twitter @kaytiburt.