News
Stephen Colbert's Our Cartoon President Trailer and Release Date
Showtime's cartoon spinoff of the Late Show with Stephen Colbert's Donald Trump character has gotten its first trailer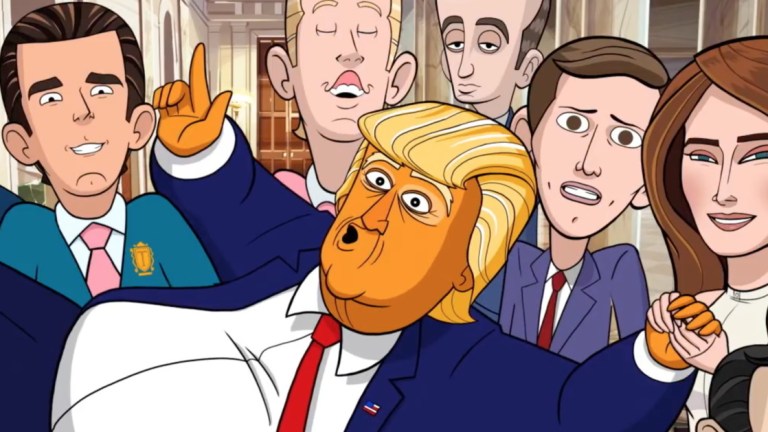 The current President of the United States is probably immune to any and all satire or spoofing. That doesn't mean television has given up trying. 
Our Cartoon President from producer Stephen Colbert is coming to Showtime. Now it has a first trailer filled with…mostly an overweight 71-year-old watching TV. That's not entirely unexpected. 
The Late Show with Stephen Colbert introduced its animated, rolly-polly, and sickeningly orange version of then-candidate Donald Trump all the way back on election night a.k.a Day Zero a.k.a The Splitting of Timelines a.k.a The Sundering of Basic Decency.  Colbert's election night special aired on Showtime and tracked the madness in realtime. It also featured an interview with Mark Halperin, which has obviously not aged well. 
Watch the trailer here…
But the cartoon Trump as featured in the clip "The Making of Donald Trump" stole the show. The cartoon presented Trump's journey from White House Correspondence Dinner punchline to terrifyingly plausible Presidential candidate in a surprisingly complete way.
Whether Our Cartoon President can maintain that interest over 10 half-hour episodes remains to be seen – especially since POTUS demands so much of our time already anyway. Oh well! It's Showtime's money and it was worth spending if only to get this cartoon caricature of Mitch McConnell.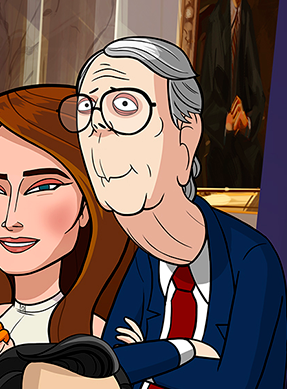 That's My President Release Date
Our Cartoon President will arrive on Showtime on February 11.
Maybe Our Cartoon President will continue the recent tradition of forcing nostalgia with previous Presidents like George W. Bush. Should that be the case, we can only hope a That's My Bush revival is in the cards.