News
Static Shock Season 4 Coming to DVD
The fourth and final season of DC superhero Static Shock finally comes to DVD!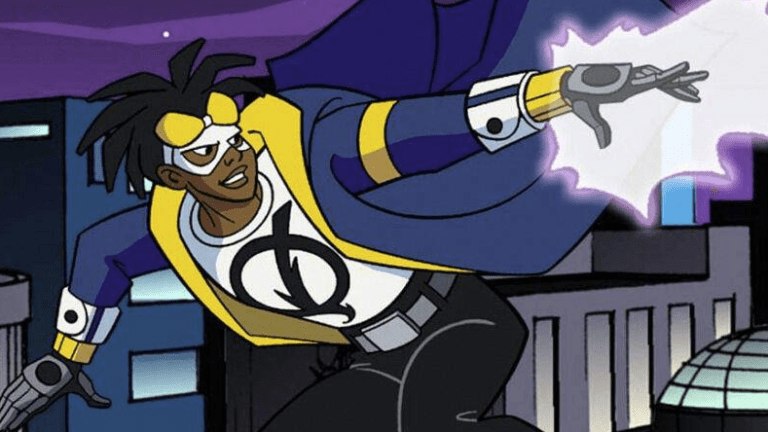 Save the world and fly through the sky!
The fourth season of Static Shock is coming to DVD thanks to Warner Archive on April 24th, 2018. All of the fourth season episodes will be on MOD (manufacture on demand) discs and will cost $24.99. The release will also include the Justice League Unlimited two-part episode "Once and Future Thing," which features Static Shock. You can find the cover for the DVD set below.
Here's the official synopsis from Warner Archive's site.
Static Shock's fourth and final season cements Static's arrival as an A-list super hero, thanks to a Bat-charged flash-forward that sees Static (voiced by Phil Lamarr) bounce from the present-era Bruce Wayne/Batman (voiced by Kevin Conroy) to Batman Beyond's Terry McGinnis (voiced by Will Friedle) and a glimpse at his own future self. After confronting the future's incarnation of Kobra (voiced by Lance Henriksen), Virgil returns to Dakota City in the present, where he and Gear (voiced by Jason Marsden) tackle faux Bang Baby wannabe hero She-Bang, assist African hero Anansi and try to take down Static's idol, Green Lantern (also voiced by Lamarr).

It all comes to a head when a cure is discovered for the Bang Babies – a cure that threatens Gear's and Static's abilities as well! This collection also includes the Justice League Unlimited two-part episode Once and Future Thing, which follows up on elements from Static Shock's time-bending season opener.
If physical media isn't your thing, you can get all the episodes digitally on Amazon.