News
Star Wars: The Clone Wars returns to UK
The animated spin-off is back on the UK small screen, but when and where? We've got the airdate details right here.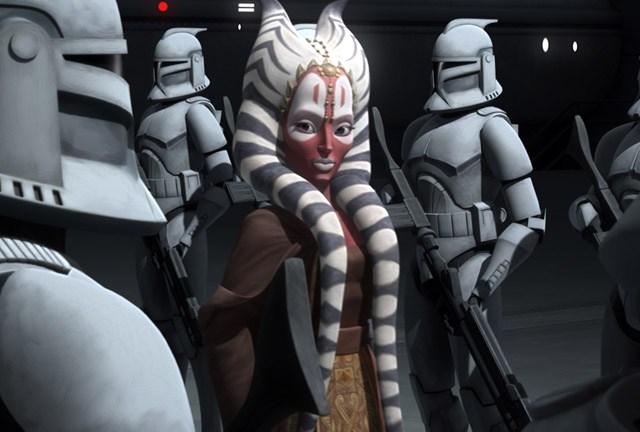 Season Three of award-winning animated series Star Wars: The Clone Wars is set to air on Sky Movies Premiere from Saturday 23rd October. The action kicks off with a double bill starting at 5.30pm, continuing at the same day and time each week.
Talking about the new season, Star Wars creator George Lucas said, "We're going back to the roots of Star Wars. Much of season three is going to explore the mythological aspects of the universe and the Force, in ways that we haven't seen before. When I first wrote the original Star Wars, it was rooted heavily in archetypal mythologies. It's always been an important part of the story, but we're taking it further and revealing more."
The opening episodes debuted in the US at the weekend and, if these two stories are anything to go by (Clone Cadets and ARC Troopers), the new season looks to be slightly more adult in tone. ARC Troopers has already been subject to the US censors. A scene featuring Asajj Ventress kissing a trooper, shortly before killing him, was cut from the transmitted episode (but will appear on the DVD release).
Season three of Star Wars: The Clone Wars begins on Saturday 23rd October with a double bill and each new episode can be seen at 5:30pm on Saturdays on Sky Movies Premiere & HD.