News
Star Wars Resistance: Leia to Be Voiced by Rachel Butera
General Leia Organa is coming to Star Wars Resistance! Here are the details...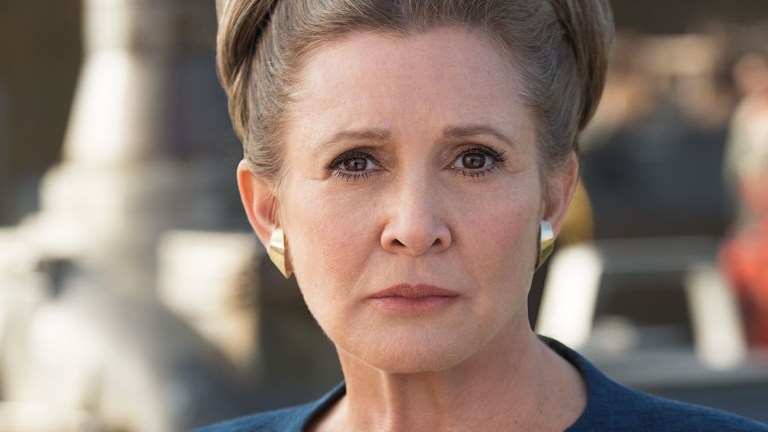 Where would the small but capable Resistance be without its leader, General Leia Organa? Nowhere, which is why she's coming to Disney's new animated series, Star Wars Resistance, voiced by Rachel Butera (The Adventures of Rocky and Bullwinkle). 
The series takes place decades after the Rebellion's victory in Return of the Jedi but about six months before The Force Awakens truly ignited the war between the Resistance and the First Order. It stars Kazuda Xiono, a pilot recruited for a spy mission into First Order territory by Poe Dameron, who will be voiced by Oscar Isaac himself. The first trailer gives us quite a bit of humor from this pair of rebels that's very recognizably Star Wars.
As for Leia, we don't get any footage of her in animated form — the show likely wants to keep the big reveal until the premiere — but it's not the first time she's appeared in a cartoon in the last few years. Leia was most recently voiced by Shelby Young in the Forces of Destiny microseries, which chronicles some of her adventures during the Galactic Civil War.
A younger Leia also appeared in the second season of Star Wars Rebels, voiced by Julie Dolan, several years before she would become the Rebel leader who would help free the galaxy from the evil Empire. 
We'll keep an eye on Leia's return to the small screen, as well as her return to the big screen in Episode IX (thanks to archived footage of the late Carrie Fisher from The Force Awakens). Rejoice, there is more Leia on the way!