News
Star Wars Rebels Almost Had Rogue One Story Elements
Star Wars Rebels might have been about the gang finding the Death Star plans, but Rogue One nixed the idea...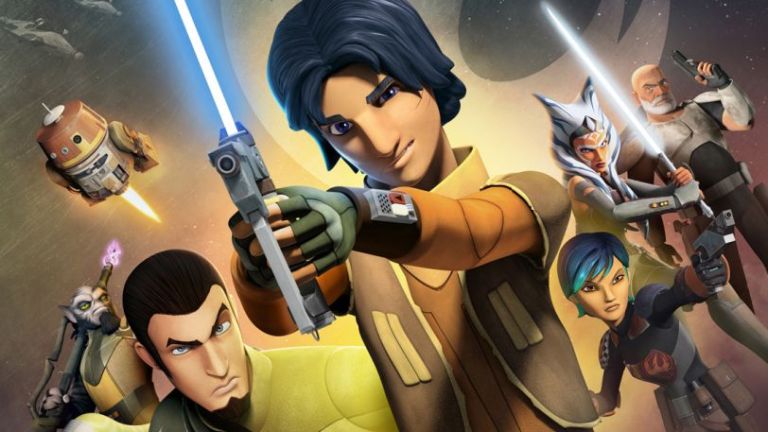 Director Dave Filoni has been putting in some pretty stellar work over at Lucasfilm Animation throughout the last decade. From Clone Wars to Rebels, he's overseen a consistently entertaining part of the Star Wars universe, and while fans tend to argue about the quality of the big screen outings, they've been objectively a lot happier to embrace the small screen tales of the seemingly-endless saga.
Rebels came to a close back in February with a bittersweet season 4 finale, and Filoni has now moved on to overseeing a brand new animated Star Wars series, Resistance, and a revival of the once-thought-dead Clone Wars, but it seems that there were plans afoot to cover the Rogue One story at one point.
Filoni appears to be relieved that he didn't have to pursue that plotline.
"There were some really early on conversations with Rebels about it being it about them finding the Death Star plans. But as Rogue One came about and took shape, it was obvious we weren't gonna do that story," he told ComicBook.com. "I didn't wanna do that story, frankly, honestly, with Rebels because I thought I don't want their whole existence to just serve and hand off to another part of the plot. I want it to be its own story about this kid."
The Star Wars mastermind goes on to credit his fellow executive producer Simon Kinberg with keeping the Rebels story on track throughout its run.
"Simon Kinberg really, I think, helped focus my story efforts because he was always adamant about the family aspect of the show. That this is this kid, and it's about his family. And through that, over time we started to connect the dots about the importance of that family, and his birth parents versus his new family and his new parents, and Kanan and Hera. The story grew out of that, for what he is attached to, and what he needs to let go of. How his friends become more a part of his life. You kind of build to the point, and, in the end, we got where I wanted it to be in the beginning, which was he saves his friends significantly, and the planet Lothol from the Empire."
"I'm pretty satisfied," Filoni had previously told Animation Magazine. "This is the first time I've been able to draw a series to a close in this manner. We had worked on different ways Clone Wars could end, but there's a difference between having theories about how you would do something and actually executing it. These last six episodes I think are among our best, which they should be. If we went back to the beginning, there are some things we would change and improve a bit, but all in all, I'm pretty pleased with it. We didn't really leave much on the table either. There are always other stories you can tell, but I think for the story of Ezra Bridger it's come through in a way that I'm happy with."
And it seems they're continuing to keep it very much in the family over at Lucasfilm, with a surprising amount of synergy between the feature directors and Filoni's team:
I think we have our own way of doing things and one of the things that we're always attempting to do is have all of our stories be connected. I spend a decent amount of time when the films are happening to go and talk with Rian Johnson or watch J.J. [Abrams] work. We all like to be aware of the stories that everybody's doing so you get a sense that it's one big galaxy. George always treated our animation on Clone Wars the same way he treated film, it's all part of his story. At times there's a tendency to treat animation as an "other" or as something for kids, and that's not been my experience at Lucasfilm. We are telling stories and we happen to use the medium of animation to tell them.
We're looking forward to seeing what's next with Star Wars Resistance.
Read the latest Den of Geek Special Edition Magazine Here!