News
Star Wars: Live-Action TV Show Is Still Years Away, New Animated Show in the Works
ABC execs say that there are "ongoing conversations" about a new Star Wars animated series. The live-action series is "far into the future."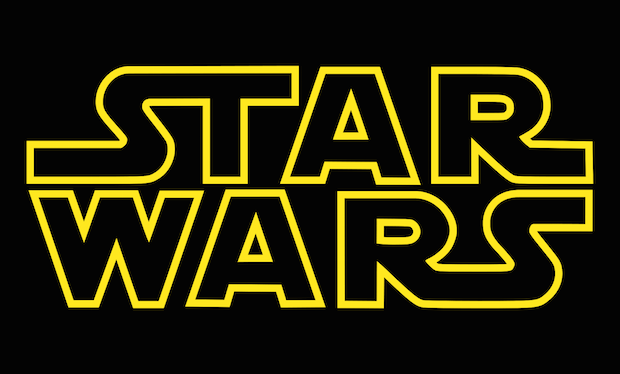 The long-rumored Star Wars live-action TV show is still a few years away, according to ABC execs Ben Sherwood and Channing Dungey. There are certainly no plans in the immediate future, as the focus is still on the animated series.
Speaking to EW, Dungey, president of ABC Entertainment Group, downplayed rumors that a live-action show was in the works at the network. Dungey says you won't be seeing the live-action show any time soon:
That was sort of a conversation at TCA that got blown way out of proportion. We have had some conversations in general about wanting to find a way to bring something from the Lucas Star Wars Universe to ABC, but that's far into the future. The focus at the moment for Lucas is on the current stuff that they're doing on the film side and then, of course, they do have the stuff that they are doing on XD.
Sherwood, co-chairman of Disney Media Networks and president of Disney-ABC Television Group, echoed Dungey, but also revealed that there are "ongoing conversation" regarding the next Star Wars animated show. Here's what he told THR:
The live-action Star Wars plan rests in the hands of [Walt Disney Studios chairman] Alan Horn, [Lucasfilm president] Kathy Kennedy and the great folks at Lucasfilm. Somewhere we hope in a galaxy not too far away there will be a television show that will air on one of our networks. But I wouldn't get anybody's hopes up too high. They have a lot of movies to make between now and then. We are deep into a very productive relationship with Lucasfilm making [Disney XD's] Star Wars Rebels. And we are in ongoing conversations with them on what is the next Star Wars animated show.
It's unclear if Sherwood is talking about a show that would replace the currently airing Rebels or simply a second animated show. Our guess is the former. Either way, it isn't all that surprising that talks have taken place, as Rebels gets closer and closer to the events of the Original Trilogy. The series will have to end eventually.
There has been chatter concerning the Star Wars live-action series since before the Disney takeover back in 2012. It's the stuff of legend at this point: George Lucas once gathered a talented group of writers, including Life on Mars creator Matthew Graham, to draft 50 scripts for two seasons of a live-action TV series called "Star Wars: Underworld" that would have explored the Coruscant underworld through the eyes of brand new characters as well as some from other parts of the Expanded Universe. Lucas put the show on hold in 2010 due to budget constraints. Those scripts and all of the ideas for that particular show now live in the vaults of the House of Mouse.
There hasn't been any indication that Disney has any further plans for Star Wars: Underworld or that it intends to borrow elements from Lucas' show for their own series. Based on Disney's track record so far, we'd say Lucas' ideas for the show are probably dead and buried. 
____
For discussion of all things Star Wars, subscribe to the Star Wars Blaster Canon podcast! The latest episode covers Rogue One. Subscribe on iTunes | Stitcher | Soundcloud or simply listen below!