News
Star Wars Cassian Andor Series Release Date, Cast, and News
Rogue One's Cassian Andor is getting his very own Star Wars live-action series on Disney's streaming service.
A second Star Wars live-action series is on the way for Disney+, the company's upcoming streaming service. The currently untitled series will star Diego Luna, who is reprising his role as Cassian Andor, the Rebel spy from Rogue One: A Star Wars Story. Set to go into production next year in London, the new series will follow Cassian during the early days of the Rebellion and before the events of Rogue One (since, you know, he blew up in that movie).
No showrunner has been named yet, but considering how Jon Favreau (The Jungle Book) is helming the other live-action series, The Mandalorian, expect a big name behind the director's chair.
Tony Gilroy, who wrote the screenplay for Rogue One: A Star Wars Story, is returning to pen the pilot for the pre-movie-set, small-screen-destined adventures of Diego Luna's character on Disney+'s Cassian Andor series, reported Variety. Gilroy's presence is auspicious news for the project, with Rogue One widely regarded as a poignant entry in the Star Wars canon. Gilroy was originally uncredited on Rogue One until he eventually proved integral during the oft-discussed process of the film's reshoots alongside director Gareth Edwards.
The screenwriter came into Rogue One off an impressive list of credits that includes a double-Oscar-nominated turn (for directing and writing,) for 2007's Michael Clayton, along with films State of Play, Duplicity, Armageddon, Delores Claiborne, and is also known for penning four films in the Matt Damon-starring Bourne Identity franchise as well as the actor's controversial 2016 actioner, The Great Wall. He followed up 2016's Rogue One with 2018 drama Beirut.
The untitled Cassian Andor series joins a robust lineup of live action Disney+ Star Wars TV shows, including the hit The Mandalorian, and a developing Obi-Wan Kenobi series that will see Ewan McGregor return to the role. Of course, all of these projects, like everything else in the world, remain at the mercy of coronavirus-related delays.
Star Wars Cassian Andor Series Cast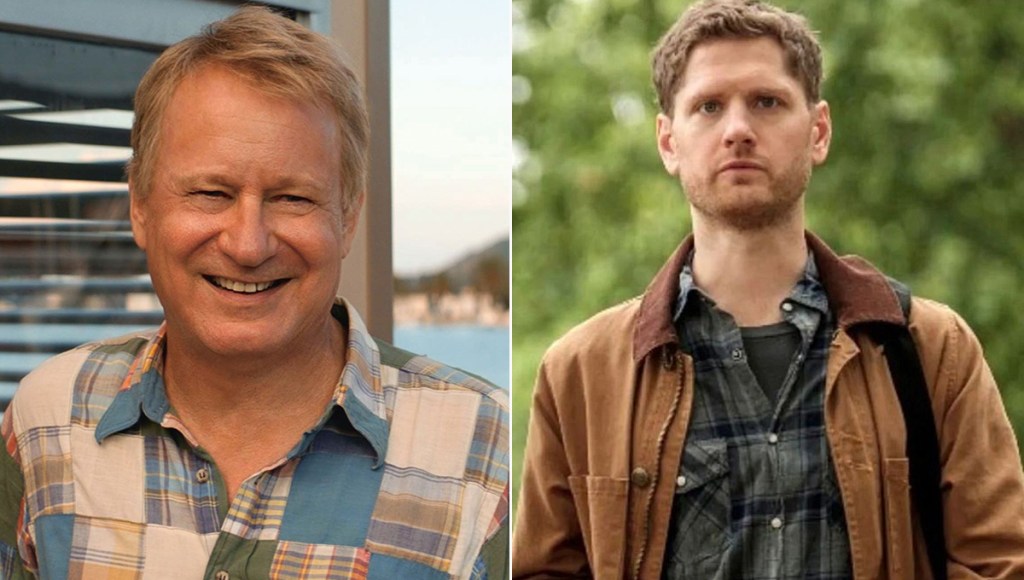 Stellan Skarsgaard and Kyle Soller are both in final negotiations to join the Cassian Andor cast, according to Variety. There are currently no details about the characters they would prospectively play on the series.
Skarsgaard, the prolific veteran Swedish actor, recently appeared on HBO's Chernobyl miniseries, for which he won a Golden Globe award for Best Supporting Actor in a Limited Series. Soller, likewise, recently put in a performance for an HBO-aired offering (which aired on Channel 4 in the U.K.), the topical TV movie, Brexit, having fielded a run on the PBS Masterpiece period series, Poldark.
…Obviously, Diego Luna will star on the series as Rebel die-hard, Cassian Andor.
"Going back to the Star Wars universe is very special for me," Luna said. "I have so many memories of the great work we did together and the relationships I made throughout the journey. We have a fantastic adventure ahead of us, and this new exciting format will give us the chance to explore this character more deeply."
Thankfully, when Cassian Andor gets his own series, he'll have his trusty droid, K-2SO, by his side.
Disney announced last year that Alan Tudyk will reprise the role of the laconic droid from Rogue One: A Star Wars Story. Tudyk confirmed the news in treu K-2SO fashion on his Twitter account.
Star Wars Cassian Andor Story
As an official synopsis on StarWars.com for the Cassian Andor series describes:
"The rousing spy thriller will explore tales filled with espionage and daring missions to restore hope to a galaxy in the grip of a ruthless Empire."
Based on the James Bond-like assassin/spy antics we saw from Cassian in Rogue One, the above description should be very exciting. Like Rogue One itself, a series set in the morally gray world of the Rebellion would be a more modern take on the Galactic Civil War than the black and white storytelling of the Original Trilogy. How dark Disney will go with this series remains to be seen.
Interestingly enough, star Gabriel Luna recently addressed the elephant in the room, that being Cassian's death at the end of Rogue One, and how the audience's knowledge of this will affect the storytelling of the prequel series, stating, "Everything is in how you tell the story and how many different layers you can find. This can't be a show now where at the end we surprise you with like, 'Oh no it wasn't him!' We've already seen the ending."
Cassian hasn't appeared in many other Star Wars stories since his turn in Rogue One. Besides a Marvel comic one-shot, starring both Cassian and his charmingly sarcastic droid, K-2SO, not much of the rebel's backstory has been explored. This will undoubtedly change with this series.
Stream your Star Wars favorites on Disney+ with a FREE TRIAL, on us!
Star Wars Cassian Andor Series Release Date
Cassian Andor was expected (as recently as February) to start filming in 2020, but that was before the COVID-19 pandemic derailed most plans. Consequently, it's difficult to even speculate on when we'll get to see the series. The complete schedule of upcoming Star Wars movies and TV shows can be found here. We'll update this as soon as there's any official confirmation.