News
Star Trek: The Next Generation Reboot With Patrick Stewart Reportedly in Development
Rumors of the Picard-centric reboot come amid Alex Kurtzman extending his CBS contract for a planned expansion of the Star Trek TV universe.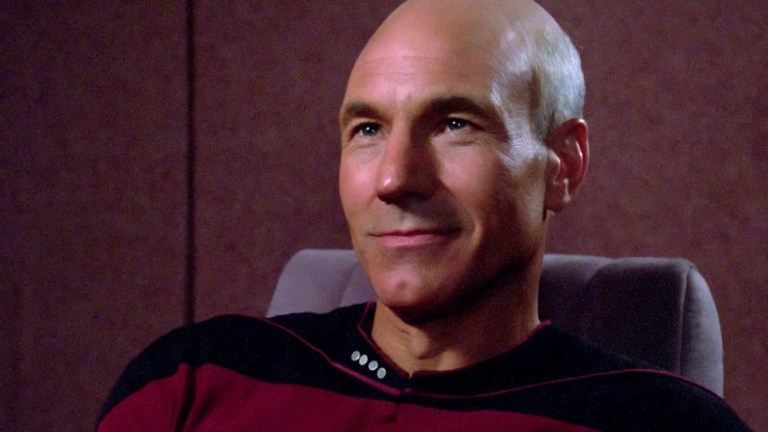 IMPORTANT UPDATE! Patrick Stewart's return to Star Trek has been confirmed, and we have more details on that RIGHT HERE!
According to a THR article, there are unconfirmed rumors that CBS TV Studios is developing a Star Trek reboot starring Patrick Stewart in which he would reprise his The Next Generation role as Captain Jean-Luc Picard. According to THR's sources, Alex Kurtzman and Akiva Goldsman are attached to the potential reboot. Not only is this an unconfirmed project, but THR's sources also say that the deal is far from complete and might not happen. Still, this would be huge news for Star Trek fandom—however you might feel about a Picard-centric reboot.
Now The Mirror (not the best source for Trek news) claims that Sir Patrick is "close to securing a deal" that there is "a verbal commitment from all parties" and that one of these deals could end up involving the new Star Trek animated series also in development.
The rumors of the Picard reboot come amidst Kurtzman renewing his overall deal with CBS Television Studios, extending his contract by five years. This will keep him in partnership with the studio through 2023, for a reported $5 million per year.
Kurtzman was recently made sole showrunner of Star Trek: Discovery following the dismissal of previous co-showrunners Aaron Harberts and Gretchen Berg who left amidst reports of bullying behavior in the writers room. Goldsman, who served as an executive producer on Season 1 of Discovery, also left the show, reportedly due to a clash with the writing staff in terms of management style and personality, so it's interesting that he is still attached to the potential Picard-centric reboot.
In addition to his work on Star Trek: Discovery, Kurtzman's extended deal with CBS Television Studios will include an expansion of the Star Trek franchise on the small screen, including the development of new series, miniseries, and other content, including animation.
While this generally seems like good news for the Star Trek universe, it may also be disappointing, depending on what kind of Star Trek fan you are. While the move represents a reinvestment in the Star Trek TV universe, Kurtzman is not known for critical success. Previously, he has co-written the scripts for Transformers, Star Trek, Star Trek Into Darkness, and The Amazing Spider-Man 2. More recently, he directed and co-wrote The Mummy. Not exactly the kind of nuanced science fiction writing Star Trek has, at its best, historically represented.
More news on the expanded Star Trek TV universe as we hear it.