News
Star Trek: Short Treks Expands Discovery Universe
CBS All Access will add a miniseries to its Star Trek offerings in the fall, creating four shorts that share backstories and more.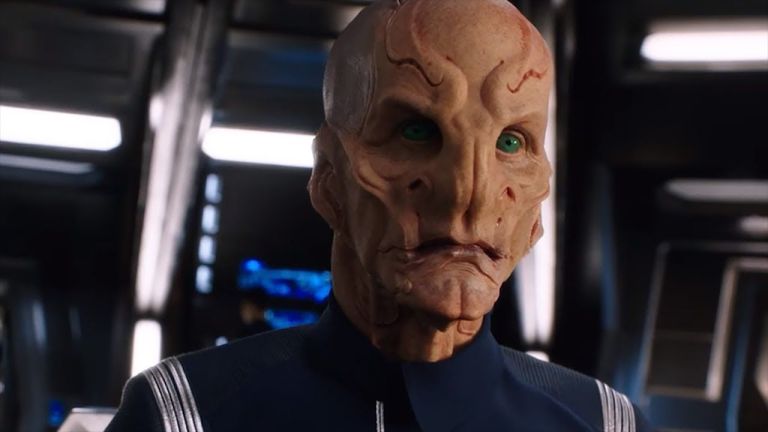 CBS will supplement viewers' enjoyment of Star Trek: Discovery with a four-part miniseries of short format episodes called Star Trek: Short Treks this fall. Executive producer and creator Alex Kurtzman announced the launch at a panel for the CBS All Access series at San Diego Comic-Con 2018, carrying through with the network's commitment to produce Star Trek content to sweeten the deal for subscribers to the streaming service.
The four shorts will come out monthly and will share a brief 10-15 minute story that delves into established characters and themes from Star Trek: Discovery. Variety announced that Rainn Wilson will reprise his role as Harry Mudd in an episode that he will direct. Aldis Hodge will appear in a second episode as a man named Craft, who finds that he is the only person aboard an empty starship.
Doug Jones, who appears in Discovery as Saru, will receive a backstory episode in the mini-series, explaining how he became the first of his race to join Starfleet. The first round of four episodes for Star Trek: Short Treks will round out with a tale involving Mary Wiseman's Tilly, in which she shares a friendship with an unlikely partner. All of the characters involved in the miniseries have their own quirkiness to explore, making them perfect candidates for further development in the expanded project.
For more information about Star Trek: Discovery coming out of Comic-Con, check out our news hub for the series.
Read the Den of Geek SDCC 2018 Special Edition Magazine Here!