News
Star Trek: set Blu-rays to stun!
Star Trek The Original Series is confirmed for Blu-ray release, and we've got details on the Star Trek movies too.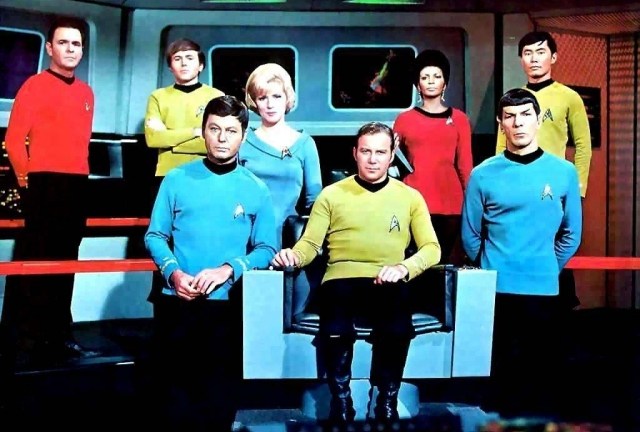 To coincide with the upcoming May release of J.J. Abram's reboot of uber Sci-Fi juggernaut, Star Trek, it's been announced that the original, Shatner-filled series will be released for the first time on Blu-ray.
The pack, which should hit store shelves sometime in the spring will contain seven discs bearing the entire first season of the beloved, and many would say best, incarnation of Star Trek.
Much like the previous release of the series on HD DVD, the Blu-ray edition will feature both the original 1966-67 releases and the fully remastered episodes. Fans will be able to switch between the two versions as well as delve into the history and making of the show via a collection of features and documentaries.
But, that's not all Trek-heads, and a further two box sets will follow. These include the Original Motion Picture Collection, which will include all the Trek flicks from The Motion Picture through to Star Trek VI: The Undiscovered Country, and a bonus disc including Star Trek: The Captain's Summit which features a luvvy-fuelled chinwag between Trek legends Bill Shatner, Leonard Nimoy, Patrick Stuart and Johnathan Frakes, and is hosted by Whoopi Goldberg, who played the mysterious bartender, Guinan in ST:TNG.
The final Blu-ray set entitled, Star Trek Motion Picture Trilogy includes the three original Trek films that followed a single story arc – The Wrath of Kahn, Search for Spock and fan favourite, The Voyage Home, complete with a feature that looks into this trilogy.
As well as the Blu-ray goodness to come out of the Trek camp, Paramount are also set to release some standard DVDs featuring 'best of' episodes from the original series and The Next Generation. Such episodes as The Trouble With Tribbles, City On The Edge Of Forever and Amok Time will feature from the original series, while Next Gen fans will be able to grab classics such as the Borg-fest, Best Of Both Worlds part one and two, and Yesterday's Enterprise, another fan favourite.
Finally, although not a member of the illustrious franchise, a deluxe-edition of Star Trek spoof, Galaxy Quest will also be released in May, and will include the expected features and extras.
That's a whole lot of Trek heading our way, and if J.J. Abram's picture is as good as the hype and teasers have made it appear, then we'll be very happy Trekker's (or Trekkies, depending on your opinion and preference). Make it so!