News
Star Trek: Discovery Season 2 Casts Rebecca Romijn as Number One
Number One, a character from Star Trek's original unaired pilot, will appear in Discovery Season 2.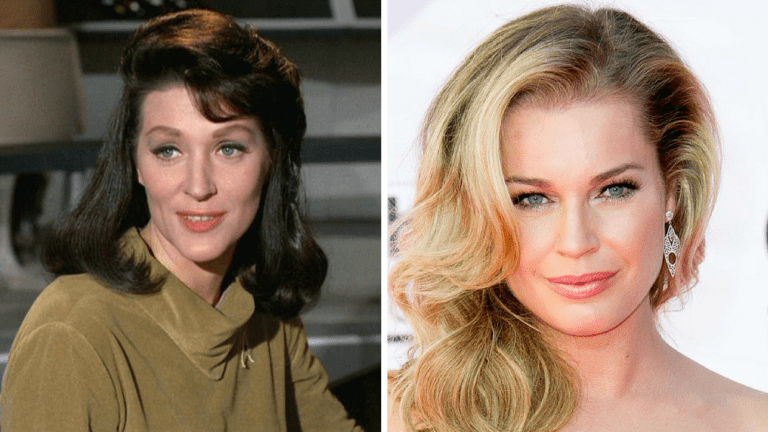 Star Trek: Discovery Season 1 ended with the appearance of the starship Enterprise on the scene.
Since then, fans have been speculating about which characters from The Original Series will appear in Season 2. Not only did Alex Kurtzman confirm that Spock will appear in the season, but Anson Pike, who will be playing Captain Pike in the season, revealed that Number One, a character from the original pilot of Star Trek, "The Cage," will make an appearance.
Rebecca Romijn has been cast as Number One, a role played by Majel Barrett-Roddenberry in "The Cage." (Barrett-Roddenberry would go on to play the role of Nurse Christine Chapel in The Original Series, and the voice of the computer in mutiple Star Trek shows and Lwaxana Troi in The Next Generation.
Number One was a character who appeared on Pike's Enterprise in "The Cage." The network bristled at the idea of having an unknown woman in a lead role and having a female character in a position of authority, in the retooling of the show from the original pilot to the aired pilot, the character of Number One didn't make it from the bridge of Pike's Enterprise to the bridge of Kirk's Enterprise. (Though Spock obviously did.)
We can't wait to see Romijn step into the role. More news on the character as we hear it.
Read the Den of Geek SDCC 2018 Special Edition Magazine Here!