News
Star Trek: Discovery – Exclusive Look at Succession #2
We've got an exclusive first look at the cover art for an upcoming issue of the Star Trek: Discovery comic tie-in.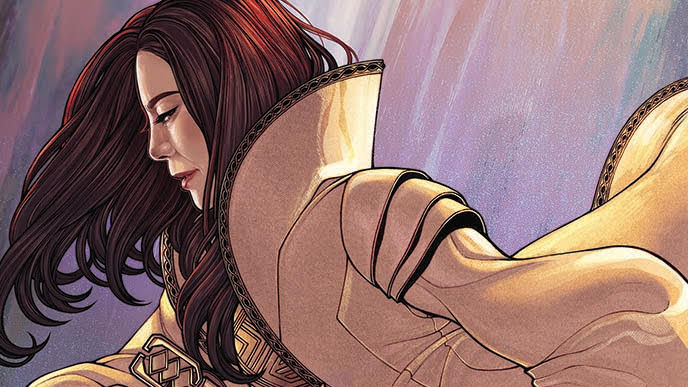 Not quite done exploring the Mirrorverse of Star Trek: Discovery? You're in luck! IDW Publishing is releasing a comic book miniseries called Succession that will be set in the Mirror Universe, directly tying into the events of the second half of Discovery Season 1.
We've got an exclusive sneak peak at the cover art for the second edition of the series, Succession #2, and it features a gorgeous rendering of Michelle Yeoh's character Emperor Phillippa Georgiou, as imagined by artist Elizabeth Beals. Check it out…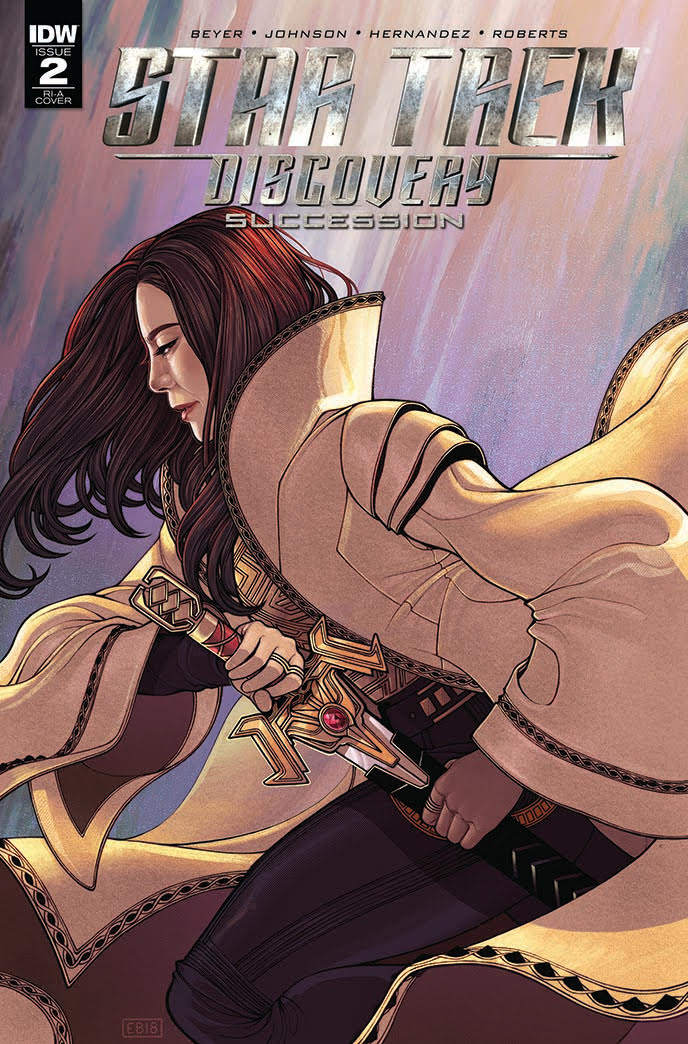 This is a pretty epic cover, with a focus on one of the most charismatic characters of the second half of Season 1. Whatever fate awaits Emperor Georgiou in the season finale, someting tells me we'll be desperate for more insight into her character by the time Succession rolls around.
When is that, exactly? The first of the four-issues ofStar Trek: Discovery: Succession will be released on April 25. Each issue of the series will come with a regular "A" cover, a photo cover, a "ships of the line" cover by Declan Shalvey and Jordie Bellaire, and a variant cover. The cover image above is the variant cover for the second issue. The 32-page second issue will hit stores on May 23, so mark your calendars.
Like Star Trek: Discovery: The Light of Kahless, the first comic tie-in to Discovery, Succession will be written by Discovery writer Kristen Beyer and veteran Star Trek comic book writer Mike Johnson. We interviewed Beyer and Johnson back in November about the constraints and joys of writing a tie-in Star Trek  comic, if you want to hear more about their perspective on how to write a good Star Trek story. 
In addition to The Light of Kahless and Succession, IDW is also publishing a one-off annual centered around Stamets character in March, which will tell the story of how Stamets and his old science partner came to discover the mycelial network, as well as how Stamets and Culber first met. (I mean we already know there was opera, but there's gotta be more to the story.)
What do you think of the Succession cover? What do you hope to learn about Emperor Georgiou? Let us know in the comments below…