News
Star Trek: Discovery Casts Mia Kirshner as Amanda Grayson
What does Amanda Grayson's casting mean for Discovery's story? Will we get to meet Spock, too?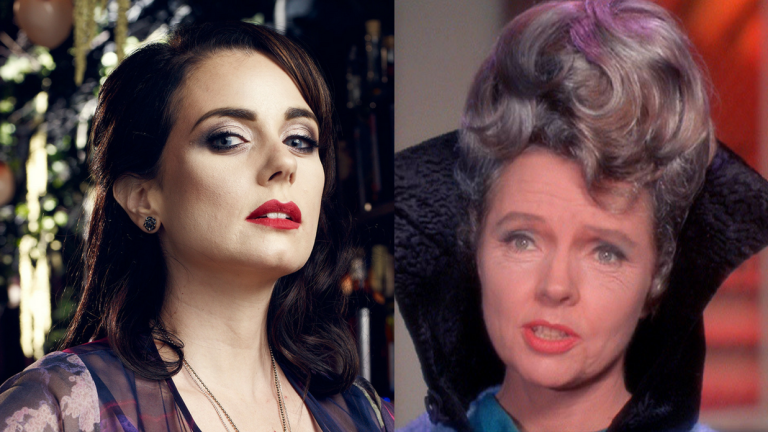 In the latest episode of Star Trek: Discovery, Michael Burnham tells Cadet Tilly of her foster mother, Amanda Grayson, speaking of her with fondness and respect.
As we learn in "Context is For Kings," Amanda would read Alice in Wonderland aloud to Michael and Spock when Michael first went to live with the Vulcan-Human family following the deaths of her own parents. It's a sweet detail, and one that has precedence in the Star Trek universe…
— GeekFilter %uD83D%uDD96 (@GeekFilter)
October 2, 2017
Burnham's relationship with Amanda is obviously a meaningful one for Burnham, and therefore one that we'd like to learn more about over the course of Discovery. Which is why it's so exciting to hear that the show has cast Mia Kirshner (24, The L Word, Defiant) to reprise the role originated by Jane Wyatt in The Original Series.
According to Trek Movie, Kirshner will appear as Amanda in the first season. It's unclear if this means we will aso be seeing Spock (either in flashbacks, as a kid, or as a 20-something in the present day), but that seems like an obvious choice.
Regardless of whether or not Spock shows up, I'm eager to meet Amanda, who has always been a fascinating character in Trek canon. Who is this woman who married a Vulcan and moved to a different planet to raise her child? Who is this woman that we now know helped raise a human girl following the deaths of her parents?
Now that we know a bit more about Burnham's story — i.e. that she is a mutineer and sentenced to life in prison — it also begs the question: How do Sarek and Amanda feel about all of this? Have they visited Burnham? Did they try to get her out? Do they approve of the choices she has made thus far? Does Sarek feel any guilt for telling Burnham about "the Vulcan hello"?
There is so much to like about the world of Discovery so far, so many characters I want to learn more about, but Burnham's connection to the Vulcan culture and her connection to this iconic family is one of the most fascinating aspects of this series so far.