News
Star Trek: Discovery Casts Ethan Peck as Spock
Star Trek: Discovery has found its Spock. The character will be portrayed by Ethan Peck.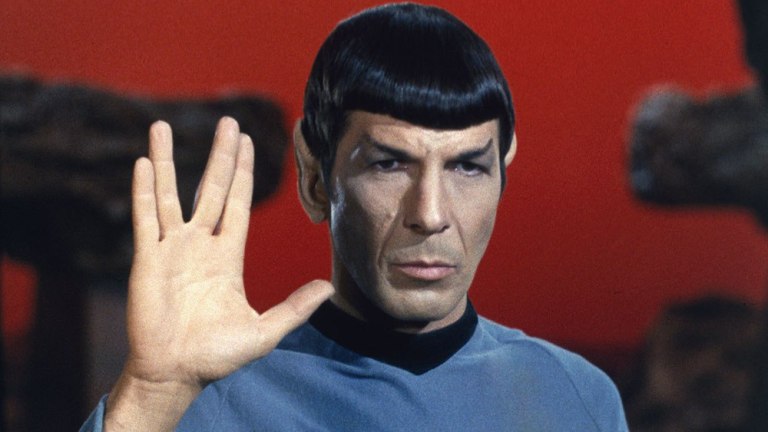 Given how Star Trek: Discovery Season 1 ended, it always seemed a pretty safe assumption that the character of Spock would show up in some form in Season 2. Now, we have confirmation and a casting. 
Ethan Peck (10 Things I Hate About You) has been tapped to portray the beloved Vulcan scientist on the show, according to THR. 
"Through 52 years of television and film, a parallel universe and a mirror universe, Mr. Spock remains the only member of the original bridge crew to span every era of Star Trek," showrunner Alex Kurtzman said in a statement. "The great Leonard Nimoy, then the brilliant Zachary Quinto, brought incomparable humanity to a character forever torn between logic and emotion. We searched for months for an actor who would, like them, bring his own interpretation to the role. An actor who would, like them, effortlessly embody Spock's greatest qualities, beyond obvious logic: empathy, intuition, compassion, confusion, and yearning. Ethan Peck walked into the room inhabiting all of these qualities, aware of his daunting responsibility to Leonard, Zack and the fans, and ready to confront the challenge in the service of protecting and expanding on Spock's legacy. In that spirit, we're thrilled to welcome him to the family."
Kurtzman first confirmed that Spock would appear in Season 2 at this year's SDCC, saying: "Yes, you will be seeing Spock this season."
Though Spock was not mentioned in the Season 2 sizzle reel shown during the the show's SDCC panel, he was mentioned several times. In the trailer, we see Anson Mount's Captain Pike take over command of the Discovery. He is heavily featured in the trailer, and has a conversation with Michael about her brother.
Apparently, Spock is on leave from the Enterprise when the Discovery comes upon it, though he is connected to seven mysterious energy signals that have appearaed across the solar system… or so Michael seems to think.
Back in April, Jonathan Frakes, aka Next Generation's Commander Riker and Star Trek: Discovery director, appeared at El Paso Comic Con and revealed that the episode he directed will include flashbacks with Young Spock.
Frakes stepped behind the camera for Epiosde 2 and, according to a helpful fan who live-tweeted the event, Frakes revealed that his episode will include Anson Mount as Captain Pike and flashbacks featuring a young Burnham and a young Spock, who grew up together under the guardianship of Spock's biological parents Sarek and Amanda.
Frakes' comments are interesting in that they imply that the storyline featuring the Enterprise under the command of Captain Christoper Pike (with Spock as a science officer) will reach past the first episode. 
More news about Spock's Season 2 appearance as we hear it. In the meantime, check out our Season 2 news hub.