News
Star Trek: Discovery – 5 Things We Learned
The past decade or so hasn't been the best time to be a Trek fan, but we think that might be changing with Star Trek: Discovery.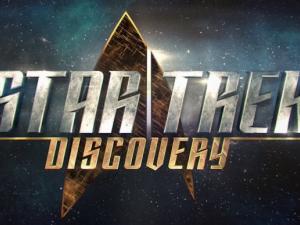 Star Trek: Discovery,the newest story in the Star Trek universe, doesn't start filming until September, but the much-anticipated new TV series still had a presence at this past weekend's San Diego Comic Con as part of the Star Trek 50th anniversary celebrations.
Not only did we get the announcement of the show's official name — Star Trek: Discovery — and a short teaser of the new starship, but Den of Geek attended the Star Trek press conference that gave us a few insights into the new world executive producers Bryan Fuller and Heather Kadin are imagining.
Here are 5 ways the (admittedly vague) details we garnered at Comic Con gave us hope that Star Trek: Discoveryis the Star Trek incarnation we have been waiting a long time for…
An emphasis on discovery.
Before diving into any of the details of this show, can we take a second to just reflect on the importance of this show's name? If you're anything like this Star Trek fan, then you've probably spent the past five years bemoaning the lack of wonder, curiosity, and — yes — discovery in the Star Trek reboot films.
At its heart, Star Trek stories should be about scientific exploration not blowing things up (though these things are not always mutually exclusive). The moniker "Discovery" — both as the starship's name and as part of the show's name — implies that this new TV show wants to return to that focus, something that has been sorely missed in the fun, yet ultimately action-oriented reboot films.
The importance of optimism in a broken world.
We got a chance to hear Bryan Fuller speak about the importance of Star Trek's optimism and inclusivity a few times over the course of the weekend, but this moment in the Star Trek press conference really stuck with us:
The state of this country right now terrifies me and saddens me, and I feel like we need something like Star Trek to remind us that, collectively as the human race, we're going to get our shit together and we're going to build a better future, and we have to start working much harder on that today.
Not to hammer home this point too hard, but this does seem like a time that we need more optimistic imaginings of the future to offset all of those apocalyptic and post-apocalyptic narratives out there. In a year already defined by too many tragedies, we need to start imagining a way out of this current world order, rather than simply bemoaning the tragedy of our times. 
Check out a video of this moment from the Star Trek press conference below… 
— Den of Geek (@DenofGeekUS)
July 24, 2016
The importance of female representation.
Another cool moment from the Star Trek press conference came in some comments from executive producer Heather Kadin, speaking about the importance of female representation behind the camera, as well as in front, in the Star Trek universe and in genre TV in general. Here's what she had to say:
I've been really fortunate to work on a lot of genre things, and I think it's important and with such a legacy as Star Trek … The first [Comic-Con] panel I was on was for Sleepy Hollow, and to see so many female fans looking at me and feeling like, 'Wow, it's amazing to be a female actress in this genre, but to be a female behind-the-scenes in this genre,' and that really stuck with me … I take it really seriously and, fortunately, so does Bryan.
Star Trek has always been a progressive show, but what that means has obviously changed somewhat over the past 50 years. Though female representation in the media and, in particular the Star Trek universe, has improved somewhat, it's still pretty dismal out there, Bechdel Test-wise.
Bryan Fuller has proven himself as a showrunner committed to the creation of complex, flawed female characters who have agency within the narrative and who get to have relationships with other complex, flawed female characters within their fictional worlds. Presumably, this commitment to female representation will continue — both in front of and behind the camera — with Star Trek: Discovery.
As for Kadin, she previously worked on Sleepy Hollow,and she addressed the initial progressivity of that project (in particular in relation to the inclusion of non-white characters) with TrekMovie.com, saying:
I think, sadly, still if you look at most television today, it's pretty caucasian, and I'm fortunate enough to produce a show called Sleepy Hollow and, in our first season, there were more African-Americans in our cast than there were caucasians, and a lot of people talked about that. I think, at the time, it was called groundbreaking, which is sort of sad because it really reflected our country and so, on one hand, I think Gene Roddenberry's original vision reflected what the world looked like more than what a lot of television does today. So hopefully our show can remind people that it should be that way and, hopefully in the future, we can all be together.
Check out an excerpt of Kadin's comments in the video below…
— Den of Geek (@DenofGeekUS)
July 24, 2016
The plot will be highly serialized.
One of the big, tangible takeaways from the Star Trek: Discoverynews this weekend was Fuller's promise that the show would be serialized. Specifically, he teased: "It's not going to be episodic. We're going to be telling stories like a novel."
From where I'm sitting, the Star Trek universe embraced serialized storytelling long before TV in other genres did — especially when looking at Star Trek: Deep Space Nine.Still, the TV industry has come a long way in the time since Star Trekfirst premiered, and this includes greater comfort with serialized storytelling. Now that viewers have so many ways to catch up on past episodes, networks are no longer (as) scared to confuse viewers away with highly-serialized arcs that demand more from the viewer's attention.
The second golden age of television, as it has been continuously touted, that we are currently live in has embraced novelistic TV. The third season of Bryan Fuller's Hannibalwas a perfect example of this style, relying on theme, emotion, and visual imagery far more than the over-articulated plot strategy that most network shows still employ.
As a world, Star Trek has always felt a natural place for more serialized, novelistic stories. After all, when it comes down to it, Star Trek is a journey tale. It is about building on discovery. It is about the exploration of humanistic themes and questions. What better narrative structure is there for such parameters as novelistic TV?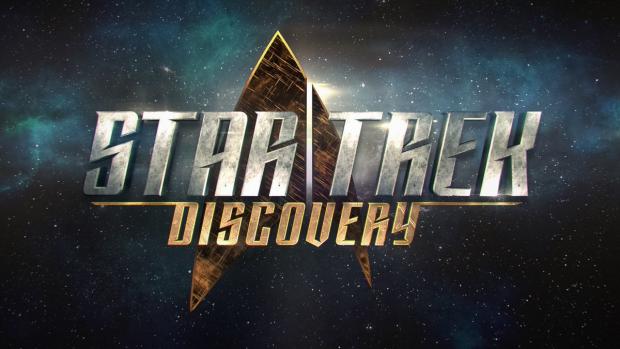 It is a TV show, not a movie.
Yes, this is obviously old news at this point, but I am still exciting about the upcoming existence of another Star Trek TV show. As fun as the Star Trek reboot films have occasionally been, I am a firm believer that Star Trek belongs on TV first and foremost. That's where it was born and that's where it is able to tell the most complex, immersive stories about this hopeful future we all want to be a part of. (I'm speaking to all you non-supervillains out there.)
There are many, many reasons why I am hopeful for the Star Trek: DiscoveryTV show — with Bryan Fuller's appointment as showrunner at the top of the list — but, at the most simplistic level, I am just excited to see this show back on TV where it belongs.
Don't forget to read Den of Geek's SDCC special edition magazine. Get a print copy on the show floor or read the digital version below: