News
Star Trek Boss Explains What We Got From Those Delays
Star Trek Discovery took a long time to get to the screen. Were the delays worth it?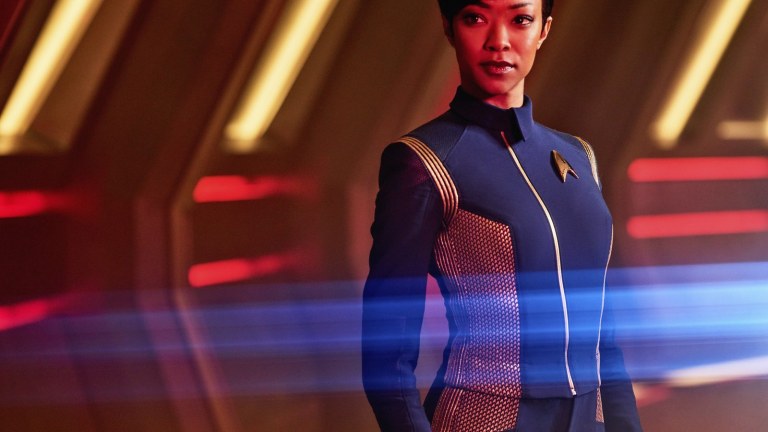 It's been a long two years since the announcement of a new Star Trek TV show.
Now that we have finally seen the first two episodes of Star Trek: Discovery, everyone seems to be going through the process of deciding if the delays were worth it. For Discovery executive producer Alez Kurtzman, they most decidedly were. He talked to The Hollywood Reporter about just what those delays got us in terms of the look, feel, and quality of Discovery.
"Bryan [Fuller] and I walked into [CBS President] Les Moonves' office a year and a half ago and said that, while we totally understood the mandate to put the show out, we recognize that the scope of the vision was never going to be achievable on that timeline," Kurtzman recounts. "We're mixing a movie; every episode is huge."
Kurtzman explains that each episode of Discovery takes at least three to four months to make, with the visual effects for the episodes sometimes taking even longer. When Fuller and Kurtzman did the math, there was no way they were going to make the original February 2017 release date.
What we recognized was that CBS had never made a show of this scale before. I say that without judgment because very few people have. If you really want to bring a film experience — with all the requisite trappings — it was going take a lot more time. I would have been very scared to do a show in less time because, having had production experience, you would not have been able to deliver something that felt worth the expectation. And the expectation on this show is very high.
Kurtzman, who was a writer and producer on the first two Star Trek reboot movies, says his approach to making these Star Trek TV episodes is not dissimilar to his approach to making a Star Trek movie. "This has the same scale," Kurtzman elaborated. "We have not been limited by, 'You can't do this or you can't do that.'"
Because of the additonal time for prep and planning, Kurtzman says Discovery has been "able to get away with tremendous amounts of things." Though Discovery may have a little less time than a movie to shoot comparable sequences, they have "come pretty close to a film schedule in terms of executing what we need to execute."
The only compass that we could really use to keep ourselves focused and marching forward was in looking to our favorite shows — Westworld and Game of Thrones — and recognize that they all have big production delays for the same reasons. We had to say, 'OK, we have to trust that the ideas here are cool enough that if we can actually execute to them at the level we want to execute them at, it will be worth the wait.' If people see and love the show, ultimately, they probably won't remember the delays.
So, were the delays worth it? That's up for each viewer to decide. The reactions to Star Trek: Discovery have been varied, with quite a few people (or at least a vocal minority) complaining about having to shell out extra dough for CBS All-Access, where Star Trek: Discovery will be released on a week-to-week basis.
"The way I always think is that no one ever complains about paying for Game of Thrones," said Kurtzman, which is a fair point. "We have to deliver that level of spectacle and experience so the audience feels that this isn't something they could get on network television and it feels worth it."
From where I'm standing, the visuals in Star Trek: Discovery's first two episode were phenomenal, unlike any Star Trek TV show that has come before and comparable to movie-quality visual effects. The big question is: will the story that goes along with those impressive visuals be worth it? Thus far, I am intrigued enough to continue on this adventure.
Bryan and I had come up with the spine of the season — the big moves. And when Bryan left, Gretchen, Aaron, Akiva Goldsman and the writing staff came together and began to flush out how we'd get from A t -Z in great deal. They did unbelievable work under a tremendous amount of pressure — at a moment when everyone was second-guessing everything about it.
Read and download the full Den of Geek SDCC Special Edition magazine here!