News
Star Season 3 Release Date, Cast, News, and More
Star Season 3 is on the way as Fox has picked up another season of Lee Daniels' musical drama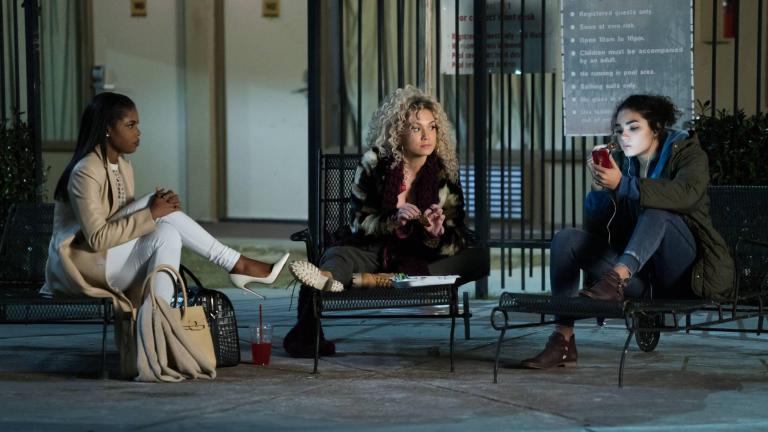 Fox has decided to stay in the Lee Daniels music television business and has officially ordered Star Season 3. 
Lee Daniels produces both Empire and Star for Fox and runs Star alongside producer Tom Donaghy. TVLine first reported the renewal.
Star follows three young singers, Star Davis (Jude Demorest), Simone Davis (Brittany O'Grady), and Alex Crane (Ryan Destiny) through their successes and failures in the cutthroat music industry. The format and shared Daniels affiliation has allowed for Star characters to crossover onto Empire in season two, solidifying Fox's position among networks as the home for musical dramas.
Star Season 2 has averaged 4.2 million viewers during its run, ranking it third among Fox dramas (behind Empire and 9-1-1). Still despite that success, Star Season 3 wasn't a given. This is a relatively large show with a sprawling cast that includes Queen Latifah, Benjamin Bratt, Jude Demorest, Amiyah Scott (just the third openly transgender person to play a trans major character in a scripted television drama series in America), Stephen Dorff, and Luke James. Star has also had some notable guest stars including Lenny Kravitz, Tyrese Gibson, Missy Elliot, Big Boi, Naomi Campbell, and more
That cast has made Star an expensive endeavor for Fox. The fact that the network can have a Lee Daniels-produced musical drama double feature Wednesday, however, apparently made Star appealing enough to bring back.
If nothing else a Star Season 3 renewal means at least one more year of people Googling "Star Fox" and getting to learn about a fox fighter pilot and all of his animal soldier friends. 
Star Season 3 Release Date
As suspected Star Season 3 will debut after Empire on Wednesday September 26 at 9 p.m. ET.
Star Season 3 Trailer
Star Season 3 has a new traile…and oh God, Star's pregnant.
Fox has offered up a first look at Star Season 3.
Star Season 3 Cast
Brandy Norwood has been upgraded to a series regular for Star Season 3. Norwood plays Cassie Brown, Carlotta's (Queen Latifah) sister and they've not always had the best relationship. Per Deadline, season three will feature a "War of the Brown Sisters" for control of Atlanta's music scene. 
And appropriately enough, Cassie Brown is getting a new boyfriend to go along with her series regular status. According to Deadline, Chad Michael Murray of One Tree Hill fame will be playing Xander McPherson. Xander is a real estate investor locked in a toxic relationship with Cassie.