News
Stan Lee Will Be In Big Hero 6 The Series
Look out, true believers! The Marvel titan will be appearing in the TV sequel to the award winning film.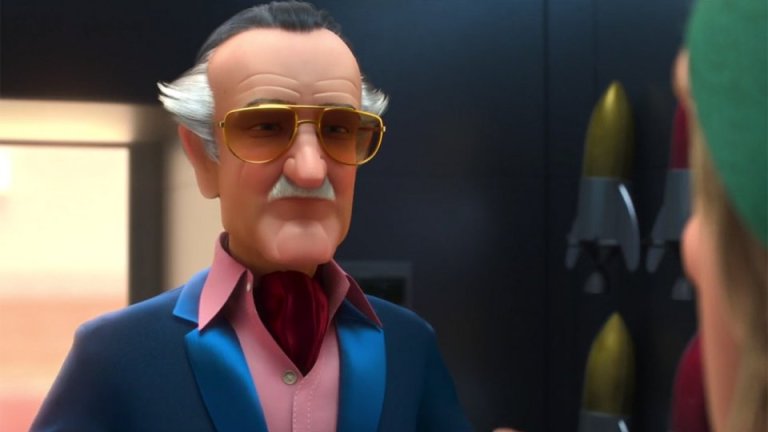 For anyone who didn't stay through the credits of Disney's Big Hero 6(shame on you!), it was revealed that superhero fan boy Fred's dad was not only a former superhero but also voiced by none other than Stan Lee!
Speaking at the premiere of Big Hero 6 The Series, executive producer Mark McCorkle confirms that Stan Lee will be present in the Disney XD sequel to the film, although not in the very first episode. "We were really intimidated, because we sort of created a back story for what his character was in the movie," McCorkle said. "(He's) kind of a '70s superhero. He was great with it. He's just fantastic to work with and has a ball doing it."
"He brings such enthusiasm to it," adds executive producer Nick FIllippi in a later phone interview.
Lee's character will be showing up in multiple episodes of the series as a mentor not only to Fred but the entire team.
"He's someone they can go to where if they have some sort of unsolvable problem, because they have not dealt with this superhero circumstance before, he's a fantastic resource. He's also amazingly funny. We use him as a great little secret weapon of entertainment. Also he's a secret weapon of knowledge. He can help steer the team in a way and help them learn from their experience and then also inject this fun humor into."
You can learn more about Big Hero 6 The Series here and read our spoiler free review of the premiere.
Big Hero 6 The Series debuts Monday November 20th at 8:00PM EST on Disney XD and Disney Channel true believers!