News
Stan Against Evil Season 3: Trailer, Release Date, Cast, and News
Stan Against Evil Season 3 will arrive in time for Halloween. Here's everything you need to know...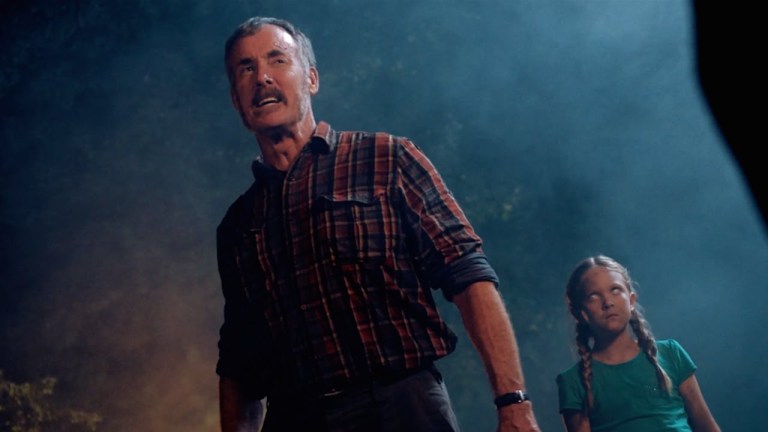 One thing we've come to expect from Stan Against Evil is a wide range of original demonic creatures and monsters. The upcoming Stan Against Evil Season 3 is poised to bring even more of that to the small screen, but with some familiar faces behind those masks. The IFC horror-comedy is coming back for eight episodes with an impressive crop of guest stars ready to haunt Willard's Mill.
Starring John C. McGinley (Scrubs) and Janet Varney (You're the Worst), Stan Against Evil was created by Dana Gould (The Simpsons) and is executive produced by Tom Lassally (Silicon Valley) with McGinley also serving as a producer.
Here's what we know about the upcoming season…
Stan Against Evil Season 3 Trailer
Stan Against Evil has a demon-tastic trailer from New York Comic Con! Check it out below:
It's a good companion piece to the first Stan Against Evil trailer.
Stan Against Evil Season 3 Release Date
It's a Halloween premiere! Stan Against Evil Season 3 begins on Wednesday, October 31 at 10 p.m. on IFC.
Stan Against Evil Season 3 Cast
McGinley (Stan) and Varney (Evie) are returning, as are Deborah Baker Jr. (Denise) and Nate Mooney (Leon). Guest star David Koechner is back to play Evie's ex-husband Kenny.
Stan Against Evil is getting some all-star comedians as monsters of the week this season. Maria Bamford (Lady Dynamite, Arrested Development) will play "Nurse Pickles, a stern, no-nonsense nurse who may not be as helpful as she seems." Scott Adsit (30 Rock) will play "Bill, an apathetic demon-plumber who becomes intertwined with the Miller household."
Christopher Mintz-Plasse (Superbad) joins the cast as Zach, "a character in a popular fictional vampire show who makes a connection with Stan's daughter Denise." Matt Braunger (Agent Carter) plays Dr. Barlow, "an earnest, academic-type surgeon at the local hospital." And Eddie Pepitone (Old School) plays Lenny, "a balding, middle-aged townie who, in a prior life, dressed up as a gorilla for local birthday parties."
Stan Against Evil Season 3 Story
Stan made a major blunder at the end of season two, leaving the portal between the Land of the Living and the Land of the Dead wide open. Season three will pick up where they left: Stan and Evie have to restore order to the town and save the souls the lost in the process of trying to save Stan's deceased wife.
Read and download the Den of Geek NYCC 2018 Special Edition Magazine right here!