News
Spongebob Squarepants Valentine's Day Event Coming to Nickelodeon
Do you *heart* Spongebob Squarepants? Do you love marathoning the show? Then next week is the week for YOU!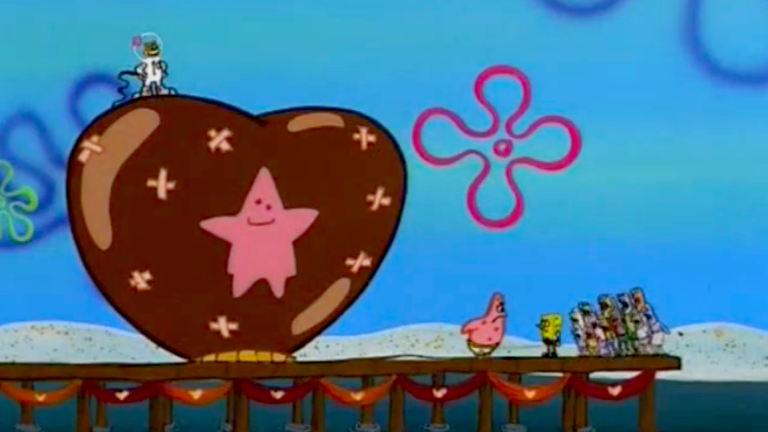 Nickelodeon is bringing your love for Bikini Bottom to the forefront this Valentine's Day with a special "I *Heart* Spongbob" week starting Monday, February 12 at 4:00 p.m. through Friday, February 16!
This event will showcase fans' love for their long-time favorite childhood cartoon with featured appearances by superfans and celebrities, marathon airing of classic Spongebob Squarepants episodes, and brand new, never-seen-before episodes premiering each night on Nickelodeon at 6 p.m.
One such episode will be "Chatterbox Gary," which premieres on Monday, February 12, guest starring Keith David (Teenage Mutant Ninja Turtles) as Spongebob's pet snail, Gary. In the episode, Gary has a pet translation collar and he's talking up a storm. Everyone loves it… except for Squidward. Check out a sneak peek right here:
Guests such as Nick Cannon, Fall Out Boy, Jace Norman (Henry Danger), Lizzy Greene (Nicky, Ricky, Dicky & Dawn), Kira Kosarin (The Thundermans), JoJo Siwa (Lip Sync Battle Shorties), Cree Cicchino (Game Shakers), Nico Tortorella (Younger), as well as SpongeBob SquarePants voice cast members Tom Kenny (SpongeBob), Bill Fagerbakke (Patrick), Rodger Bumpass (Squidward), Carolyn Lawrence (Sandy), Clancy Brown (Mr. Krabs), and many more will provide feature commentaries, re-enactments, personal stories and hysterical observations of their favorite moments from the show.
Additionally, SpongeBob SquarePants episodes will marathon daily from 4:00 p.m. to 6:00 p.m. The line-up of classic episodes to air throughout "I *Heart* Spongbob" week includes the pilot, "Help Wanted", "Band Geeks", "F.U.N.", "Ripped Pants", and more.
All in all, it's looking to be happy and loving February for our favorite sponge in a pineapple under the sea!