News
SpongeBob SquarePants Scores Acclaimed Actor J.K. Simmons
J.K. Simmons will guest-star on SpongeBob SquarePants as an aged mackerel.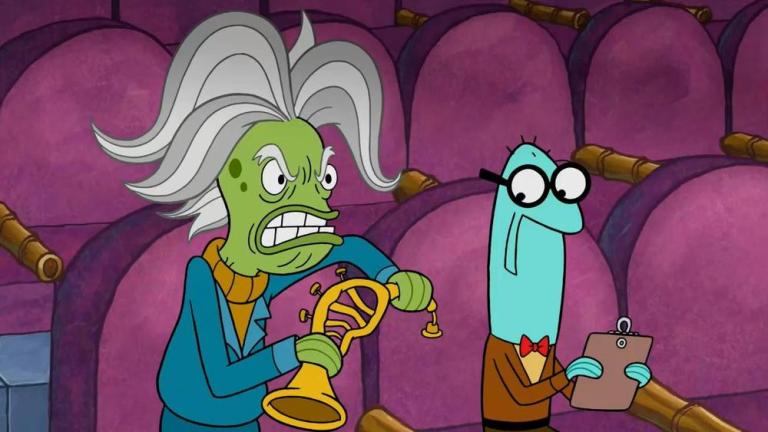 Oscar-winner J.K. Simmons is making his next career stop at Bikini Bottom in the newest upcoming episode of SpongeBob SquarePants, "Snooze You Lose", on Saturday, March 4 at 10 AM. He will voice Maestro Mackerel, a pompous middle-aged conductor of the Bikini Bottom Philharmonic.
Perhaps, most known to us for his iconic role as Jonah Jameson in the Spider-Man trilogy, J.K. Simmons decades-long career consists of countless award winning films and TV shows. His recent projects includes Zootopia, which won the Academy Awards for Best Animated Feature Film this year, and La La Land, which carried home six Oscars in total last Sunday. Simmons is signed on to play the role of Commissioner Gordon in DCEU's Justice Leagueamong an array of other film projects in 2017, but it looks like he's making one more pit stop along the way for our childhood friend living in the pineapple under the sea.
A short synopsis for "Snooze You Lose":
"Squidward is so tired that SpongeBob and Patrick can't wake him up, but they won't let him miss his big audition!"
According to the official press release, "Beautiful music sends [Maestro Mackerel] into ecstasy, but bad playing is physically painful to him and he shows his displeasure by tying instruments into knots (usually around the unfortunate musician's head)", so long-time viewers of the show can only imagine the fate awaiting poor Squidward, whose mediocre clarinet skills have already proven detrimental to the ears without the help of his meddling neighbors.
Watch a preview clip of the episode here: