News
Spider-Man Universe TV Shows from Phil Lord & Chris Miller Set by Sony
Sony Pictures Television has tapped the duo Phil Lord and Chris Miller for a lucrative deal to head multiple Spider-Man TV shows.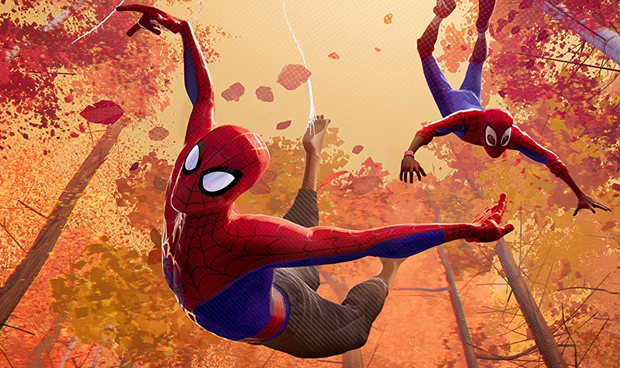 Spider-Man is on the verge of becoming a prominent part of your television viewing habits, thanks to a deal that will see Sony tap the Oscar-winning Spider-Man: Into the Spider-Verse writer duo of Phil Lord and Chris Miller.
In a development that seems as surreal as the multiple Wall-Crawler teamup in Lord and Miller's massive animated hit, Sony Pictures Television – having won a competitive bidding situation – has closed a five-year deal with the duo that purportedly resides in the nine-figure range, via THR.
The deal – which procures Lord and Miller as their current overall deal with 20th Century Fox TV expires – gives the duo dominion over a number of shows for what Sony intends to become a Spider-Man television universe, amongst an array of non-Spidey small screen comedy projects that they will create and develop. Sony's Lord/Miller projects will ultimately manifest on a variety of broadcast, cable and streaming platforms.
As the (now significantly wealthier) duo of Lord and Miller express in a joint statement:
"We are so grateful to everyone at Sony Pictures Television for choosing to partner with us and expand our enduring relationship with the studio. Together we aim to make groundbreaking work of the highest quality and integrity, and to place that work in convenient proximity to your eyeballs and earholes, wherever you may be."
While no official details were provided on the Sony Spider-Man shows, it certainly wouldn't be a large leap to speculate that characters from Into the Spider-Verse – notably the array of Spidey doppelgangers – could be effectively mined for TV series treatment. Indeed, with Sony still looking forward to July cinematic sequel Spider-Man: Far from Home, the studio is also fielding plans for various Marvel Cinematic Universe-adjacent spinoff movies akin the last year's Tom Hardy-headlined Venom, notably including the Jared Leto-starring Morbius and a solo film focused on Black Cat.
Consequently, Sony's television endeavors could be making up for lost time after the studio finally settled – as a result of a historic agreement with Marvel Studios – on an MCU-adherent Spidey in Tom Holland's current big screen rendition, who debuted in 2016's Captain America: Civil War. Thus, the shows could potentially flesh out an iconic rogues gallery consisting of characters – thus far untouched in the shared MCU continuity – like Green Goblin, Doctor Octopus, Kraven the Hunter, Scorpion, etc.
As Sony Pictures Television president Jeff Frost adds in the statement:
"Phil and Chris have reimagined every medium and genre they have touched. Whether it's television, features or animation, they have created their own unique brand and style. We are so excited to be working with these brilliant creators and showrunners and are looking forward to collaborating with them in every aspect of television — comedy, drama, animation and beyond."
The Lord/Miller Spider-Man TV projects will also involve a producer in former Sony Pictures Entertainment co-chairman Amy Pascal, who having stepped down from her former position, still maintains purview over its Marvel properties.  
Yet, the mega-deal won't be the first time that Lord and Miller has worked with Sony, having worked with the studio's animated division for their feature directorial debut in the 2009 animated hit, Cloudy with a Chance of Meatballs, after having worked on MTV animated series Clone High. The duo subsequently hit box office gold with 2014's The Lego Movie, followed by live-action comedy sequel 22 Jump Street, after which Disney opened the door for their ultimately-halted tenure on the live-action Star Wars spinoff film that would become Solo: A Star Wars Story. For now, the duo are still attached to a live-action sci-fi cinematic epic called Artemis.
It will be interesting to see how this multi-series Spider-Man small screen endeavor manifests, especially as Disney is preparing for its own homebrewed MCU television shows on imminently-launching streaming service Disney+.
Joseph Baxter is a contributor for Den of Geek and Syfy Wire. You can find his work here. Follow him on Twitter @josbaxter.