News
Spartacus: Blood And Sand: what happens now?
Starz has some decisions to make about Spartacus: Blood and Sand. And with prequel series Gods Of The Arena arriving in January, Ti wonders what happens next?
For many, Spartacus: Blood And Sand has been one of the stand-out shows of the year. With its gratuitous violence, swearing, and many, many sex scenes and over-the-top nudity, Spartacus has found a massive fan base and has been a runaway hit for US TV channel Starz.
However, a second series could now be in doubt, after it was reported that leading actor Andy Whitfield has been again diagnosed with non-Hodgkin lymphoma. The actor who plays Spartacus was originally diagnosed with the treatable Stage 1 non-Hodgkin lymphoma in early March during a routine checkup just as the show was about to start shooting season 2.
In a bid for the actor to start treatment as soon as possible, production was put on hold, with Starz instead commissioning a six-part prequel series, Spartacus: Gods Of The Arena. In July, Whitfield revealed that tests had concluded he was clear of cancer and that he had begun training again to get in shape of the new series.
Celebrations among Spartacus fans were cut short, however, when last week it was announced Whitfield's cancer had returned.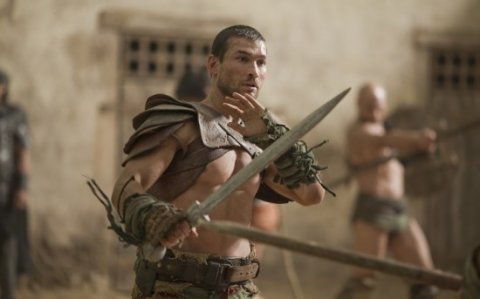 In a statement, Starz said, "Andy Whitfield, star of Starz's Spartacus: Blood And Sand has been advised by his doctors to immediately resume aggressive treatment for a recurrence of cancer, as a result of which he will not be returning for the series' second season, which was tentatively set to air in September 2011."
Whitfield himself said, "It's with a deep sense of disappointment that I must step aside from such an exceptional project as Spartacus and all the wonderful people involved. It seems that it is time for myself and my family to embark on another extraordinary journey. Thank you sincerely for the support so far."
"Our hearts and prayers are with Andy and his family during this difficult time," said Starz President and CEO, Chris Albrecht. "Andy is not only an incredible actor whose portrayal of Spartacus made an indelible impression on Starz audiences; he is also an amazing human being whose courage, strength, and grace in the face of adversity have inspired all of us."
No decisions have yet been made about the future of the series, with rumours suggesting either a recasting or outright cancellation (we're coming to these shortly). "Right now, we just want to extend our concern and support to Andy and his family," said Carmi Zlotnik, Managing Director, Starz Media. "We will address our programming plans at some later date."
So, what does this mean for the series?
For the near future, Starz still plans to air Spartacus: Gods Of The Arena in January, which will focus on the House of Batiatus' exploits before Spartacus stepped through its gates. Cast members John Hannah (Batiatus), Lucy Lawless (Lucretia), Peter Mensah (Doctore) and Manu Bennett (Crixus) are all expected to return, along with newcomer Dustin Clare and former cast member Antonio Te Maioha (Barca).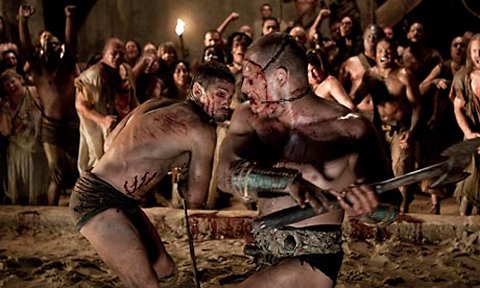 Details on the prequel series are sparse, but it is thought the six-parter will tell the exploits of Gannicus, the lead gladiator at the House of Batiatus, how Crixus became Champion of Capua, and Batiatus' struggle for social respect and his clashes with rival Solonius.
But what happens after the prequel series, especially if Whitfield is not well enough to return? The first thought is immediately to recast the role. It will be a harsh move on the part of Starz, but Spartacus is a hugely popular series with the first episode setting a record for the channel with 553,000 viewers. Simply ending it would not be a good business decision.
If they do choose to recast, Starz will be playing with a double-edged sword. On one hand, they'll be giving the audience what they want in the return of Spartacus, but, on the other hand, Whitfield's absence will be noticeable, especially as the audience have come to care about Spartacus' struggle and his quest for vengeance. A backlash is almost certainly inevitable.
So, that leaves another option: just end it. Turn the current season finale (which was awesome and remains one of the best finales of recent years) into a series finale and let audiences imagine what might have been. This may not be popular, but it will be dignified. However, it will also make the cast and crew redundant and will not go down well with Starz's executives.
However, there could be a third option that this writer thinks could solve the problem: create a new series. The style of Spartacus: Blood And Sand emulated the overblown violence and sex of 300 and, as such, has been immensely popular. So, why not do it with another period of Roman or Ancient history?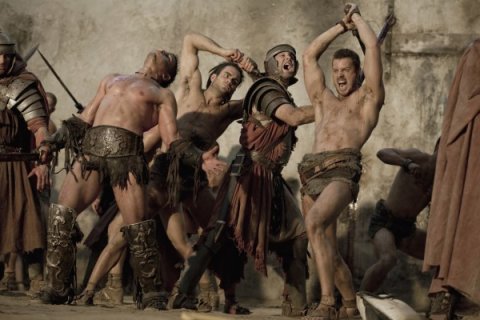 If Whitfield needs a year or so off for treatment, then Starz could potentially produce a one-off drama series around another legendary historical figure, with the same producers and crew, so that they are available when Whitfield is able to return to work.
A series of Hannibal of Carthage in the style of Spartacus: Blood And Sand would be amazing to behold! As would be a show about Theseus and his exploits with the Minotaur, or with the warrior Amazonians. Tell me a show about female warriors would not be popular.
Until Starz make up their mind, we can only speculate and hope that Whitfield makes a speedy recovery, especially as a second season of Spartacus: Blood And Sand (tentatively called Spartacus: Vengeance) offers so much: the slave army taking refuge on Mount Vesuvius, the liberating of slaves around Italy and the political intrigue in Rome as Marcus Crassus makes a bid for power in order to defeat Spartacus and his hordes.
Here's the trailer for Spartacus: Gods Of The Arena: