News
Spaced Out: Miranda Cosgrove Joins NBC Rocket Scientist Comedy
NBC comedy Spaced Out adds former iCarly star Miranda Cosgrove to the cast.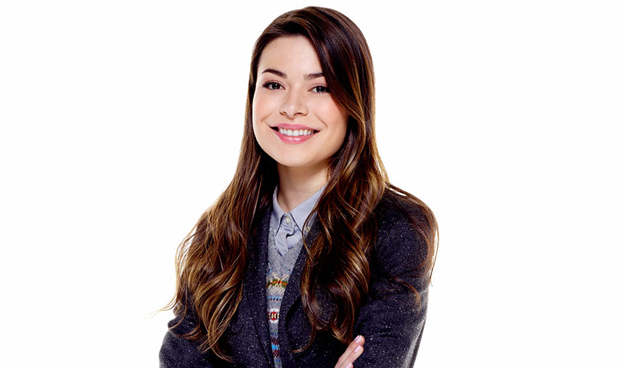 NBC knows a thing or two about workplace comedies, seeing as the network hosted the most popular one of a generation in The Office along with current comedies like Superstore and the DC Comics Superhero World-set Powerless. However, one of their next upcoming genre offerings in Spaced Out might find itself a favorite with fans of the latter show, since it will also ground itself in a "geek" aimed topical setting while similarly showcasing a former teen star.
Deadline reports that upcoming NBC comedy pilot Spaced Out has cast Miranda Cosgrove. Described as a workplace comedy, the pilot comes from creator and executive producer Adam Sztykiel, who also writes the script. The pilot will carry space-travel themes, since it will focus on a team of geniuses tasked with building a rocket with the capability of sending humans to Mars. Cosgrove will play "Casey," a brilliant and enthusiastic software engineer. While Casey's alacrity will be shared by her co-workers, she will apparently not be the central character. That slot belongs to an unnamed, uncast male character described as "a working-class genius" who, as a new hire, will apparently struggle to fit in with the team of sanguine rocket scientists.
Cosgrove, the pop singer and former star of the long-running teen comedy iCarly and Drake & Josh (both for Nickelodeon,) recently co-starred in NBC's short-lived 2016 sitcom Crowded and also notably fields a recurring voice role as Margo, one of the young wards of Steve Carell's Gru in the Despicable Me films, which she will reprise in this summer's third outing. She made her first impact on the pop-culture scene as part of the child musician ensemble opposite Jack Black in the 2003 hit comedy School of Rock.
Spaced Out pilot boss Sztykiel ran NBC's late sitcom Undateable, which memorably used its third and final season to broadcast live performance episodes. He also co-wrote the upcoming teen film franchise revival Diary of a Wimpy Kid: The Long Haul and will write the script for the pot-smuggling-faux-family sequel We're the Millers 2. In the director's chair for Spaced Out is Ruben Fleischer, whose recent small screen work on Santa Clarita Diet, Superstore and American Housewife might make one forget that he helmed the groundbreaking 2009 horror/comedy Zombieland; a gig he might repeat for the developing sequel. Bill Lawrence of the Rush Hour TV series, Undateable and Cougar Town is also onboard as an executive producer.
It does appear that the ball just got rolling on Spaced Out, so there are no significant dates to announce yet.