News
South Park Season 21 Episode 9 Trailer And Episode Guide
PC Principal is back in the spotlight this week on South Park.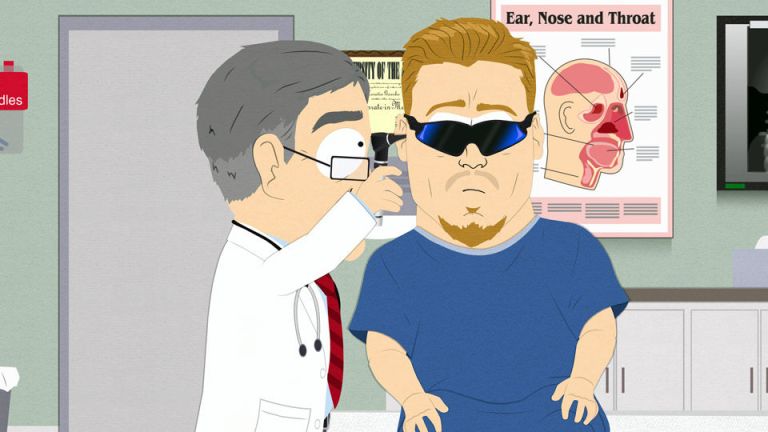 Just when things are starting to get out of hand, South Park returns this week with a PC Principal episode. He's been relegated to a background player the last two seasons, but it's clear the current political climate has taken its toll on the PC warrior.
Here's the official episode synopsis from South Park Studios:
"PC Principal is wrestling with some unfamiliar feelings. Meanwhile, boys will be boys except for Kyle who, for the first time, seems to see things differently from the rest of his friends."
"Super Hard PCNess" airs on Wednesday, November 29th at 10:00 p.m. on Comedy Central.
South Park Season 21 Episode 9 Trailer
Here's everything else you need to know to get ready for South Park season 21… 
South Park Season 21 Where To Watch Online  
In the online Live TV streaming space, only DirecTV Now and Sling TV currently carry Comedy Central. We have more information on those services here. 
Episodes are available on South Park's website the day following the premiere. 
South Park Season 21 Air Dates and Reviews
Airs September 13th
Airs September 20th
Airs September 27th
Airs October 11th
Airs October 18th
Airs October 25th
Airs November 8th
Airs November 15th
South Park Season 21 Episode 9: Super Hard PCNess
Airs November 29th
South Park Season 21 Episode 10
Airs December 6th
South Parks Season 21 Plot
While much of South Park's 20th season ended up devoted to President Trump and the election, Trey Parker said it wasn't intended to be the case in an interview with Bill Simmons for The Ringer: "That was part of the bummer for us about [last] season was we didn't want to make it a big Trump thing, and we kept thinking it was gonna go away and we didn't want to get caught up in just being a political show."
Parker and Stone admitted that they were burnt out by the end of the season. In an interview with LA Times, Parker said they'd like to put the topical stuff aside and return to basic South Park storytelling.
"This season I want to get back to Cartman dressing up like a robot and [screwing] with Butters, because to me that's the bread and butter of "South Park": kids being kids and being ridiculous and outrageous but not "did you see what Trump did last night?" Because I don't give a … anymore," Parker said.
South Park Season 21: Is It The End of Serialization?
Season 21 will take a different approach than the heavily serialized 20th season. 
"Last season we really tried to do a serialized thing, and it was just really hard," Stone told The Hollywood Reporter. "In some ways it was cool and in some ways it trapped us. The way we do that show is not compatible with full serialization. We're going to do the first show (this season) and maybe don't have to sitcom wrap it up at the end." 
He added: "We just wanted to go back to the kids, which we still do. But it's also like, you can't avoid [Mr. Garrison as Trump]. So, we are not actively putting it in, but we are not actively leaving it out. It's the world we live in."
South Park Is Renewed Through Season 23
The trolls didn't start World War III after all. Get over it. That means South Park season 21 is still on track for 2017. For fans looking for some assurance after the season 20 finale, Comedy Central already has a contract in place to keep South Park on air through season 23.
The original contract was set to expire at the end of South Park season 20, but creators Matt Stone and Trey Parker renewed the contract in 2015.
At the time, Comedy Central put out a statement to celebrate the annoucement:
"South Park remains the bedrock of Comedy Central and we are thrilled that new episodes will continue to entertain audiences for years to come," said Michele Ganeless, president of Comedy Central, in a press release. "The series remains as urgent and relevant now as the day it premiered and at nearly 20 seasons in it continues to draw generations of new fans."
In the streaming sphere, South Park remains on Hulu, and will do so exclusively for the next four years. Limited free episodes are available on SouthPark.CC.com.